the slope dread and the zouk have been sanded down and during today I sprayed 5 coats of varnish onto each. they'll need at least 48 hours for it to really harden before it's safe to lay them on a workbench again to get them finished off.
so, in the meantime!!
as I like to have two on the go at a time, #49 and #50 are started.
#49 is a mahogany/spruce mandola, traditional teardrop shape with a 440mm scale length.
the sides are bent and I glued in the tail block.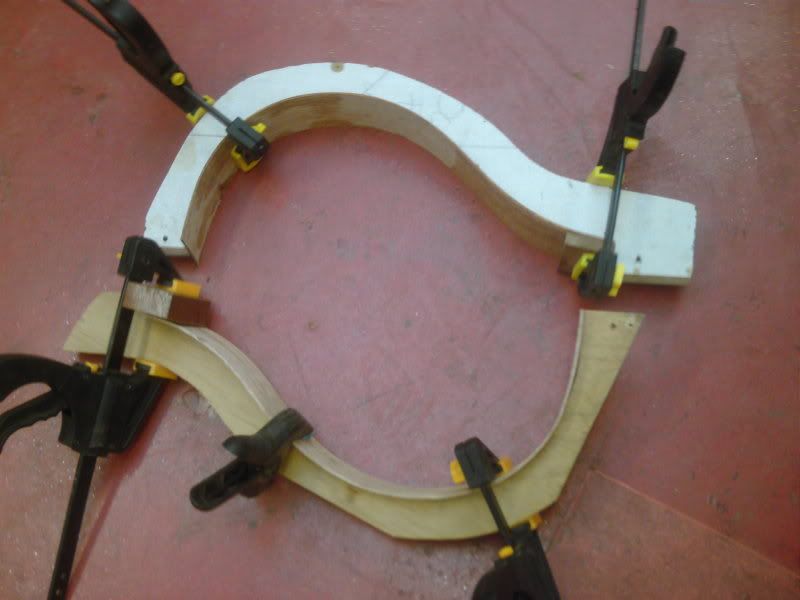 the fretboard has had the fret slots cut into it.
the top & back are joined...
and I've started the walnut rosette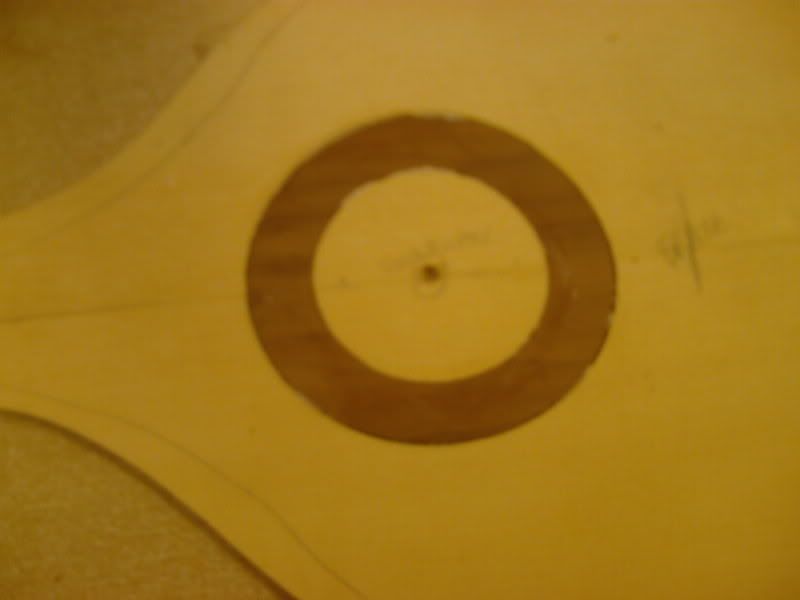 #50 is a little more adventurous. as 50 is a bit of a milestone, I'm making something a little special for myself.
first off, it's a guitar. an acoustic with the soundhole on the top edge rather than on the front. the fretboard will be fanned, and the ebony fretboard will be cantilevered over the Engleman top with carbon fibre support.
here's the fretboard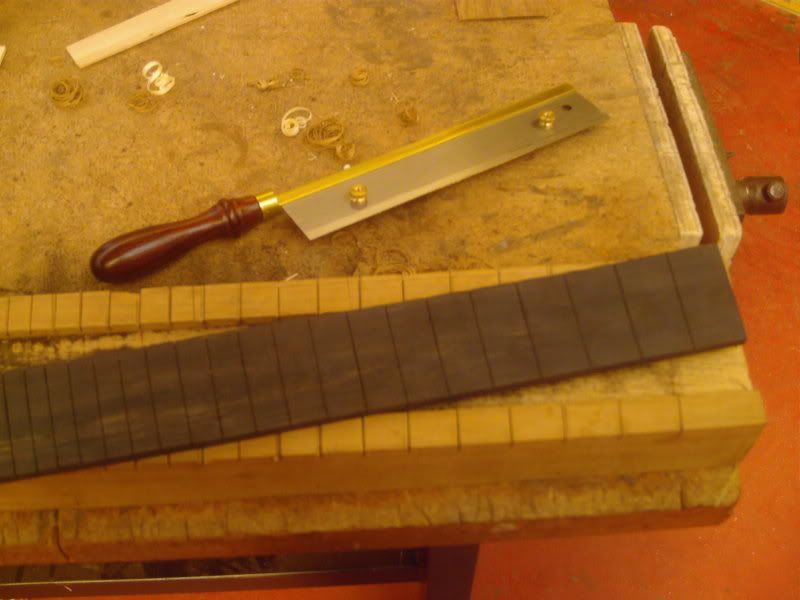 and the ovangkol sides are bent.
I got loads done today as I only had 115 minutes of teaching to do today. I LOVE this time of year!!