the dread & bouzouki have the tuners fitted.
mandola progress.......
neck block glued in, & linings all on.
back braced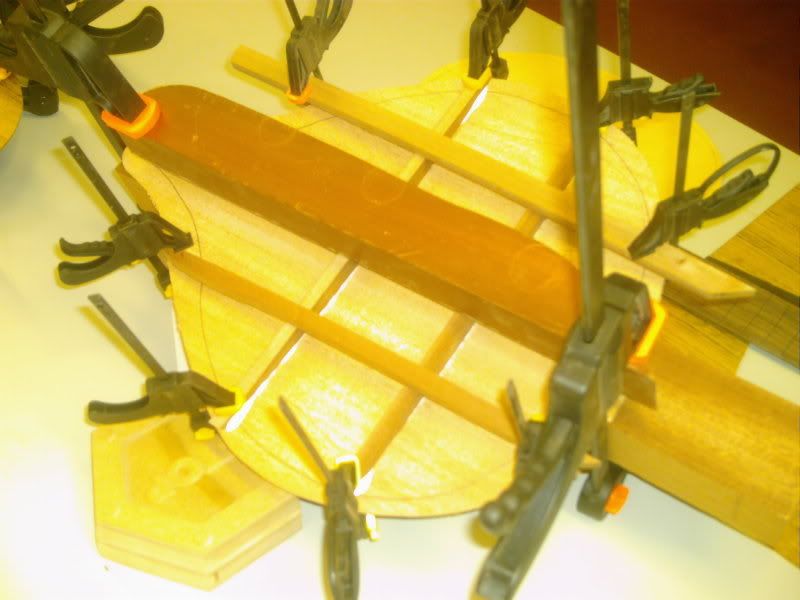 and I ground a new cutter for my circle cutter for rosettes to put the black & white strip round the rosette.....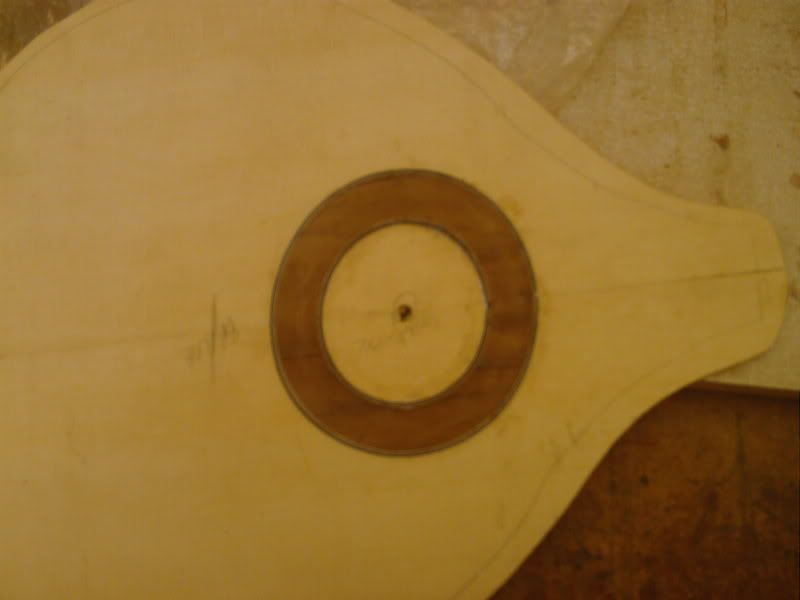 and #50?
I suppose I should think of a better name than that!!
neck & tail blocks in......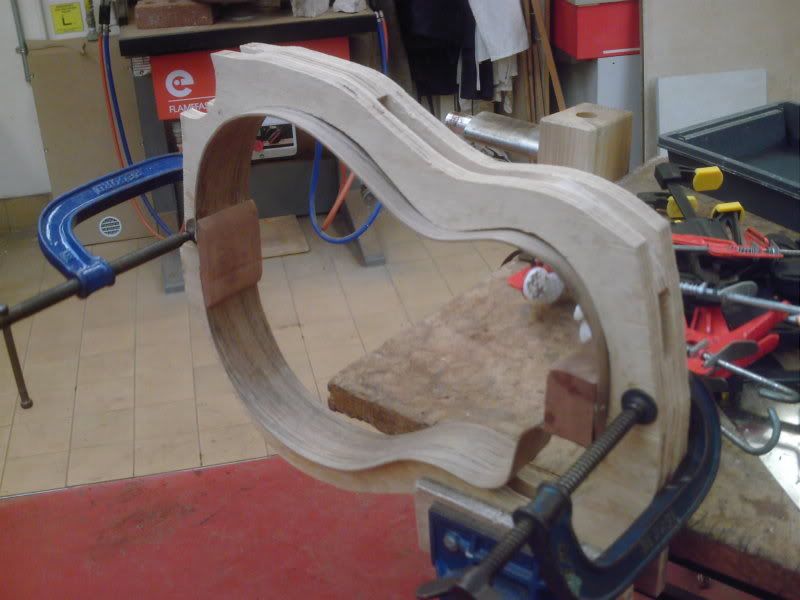 then for the soundports on the edge I reckon I need to add a little support, so I cut a few pieces of walnut & cherry
then bent them the fit inside the top edge.
heres what the Ovangkol looks like on the back.
I LOVE it!!
back braces glued on.....