bouzouki progress...
frets on....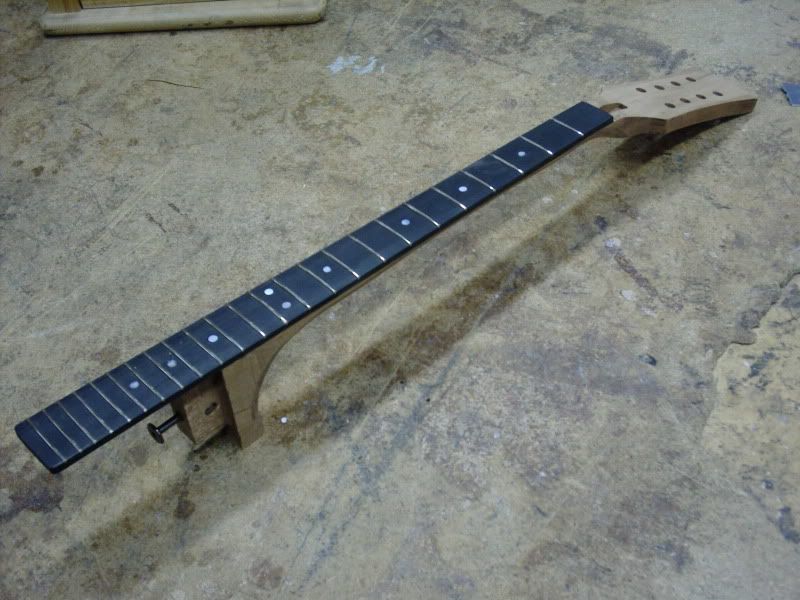 neck fitted
and heel block glued in
so now it starts to look like a zouk!!
and the first coats of varnish to see if there are any glue spots that only show up under the varnish. if so, I'll sand them out and varnish again.