a bits & pieces sort of day today....
#50 got the over hands from the soundport support laminates trimmed and lininds glues in.....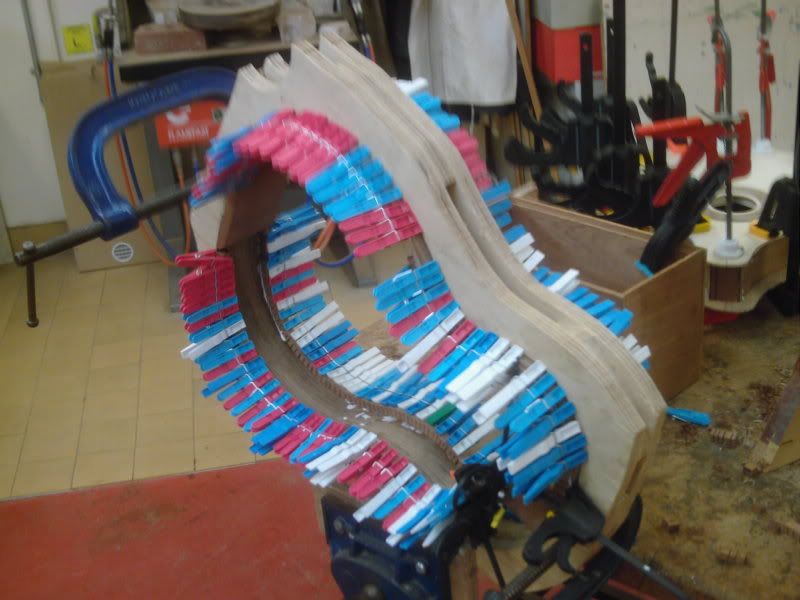 the mandola got the braces carved and the top glued on.....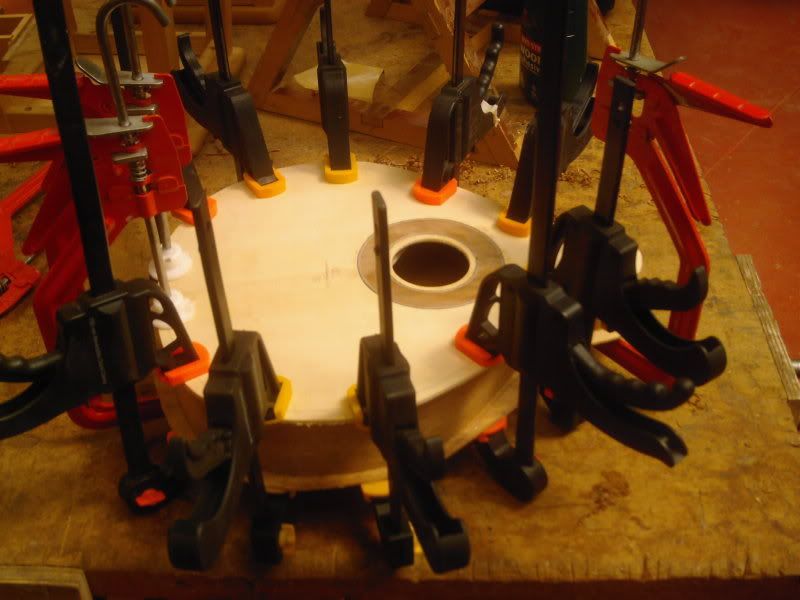 and yesterday I did a bit of neck work so here's a pic after the clamps came off,
a mahogany neck with a walnut faceplate to tie in with the rosette.
bouzouki?
tuners on & frets buffed....
strapjack fitted to tailpiece & holes drilled.....
bridge rough cut from ebony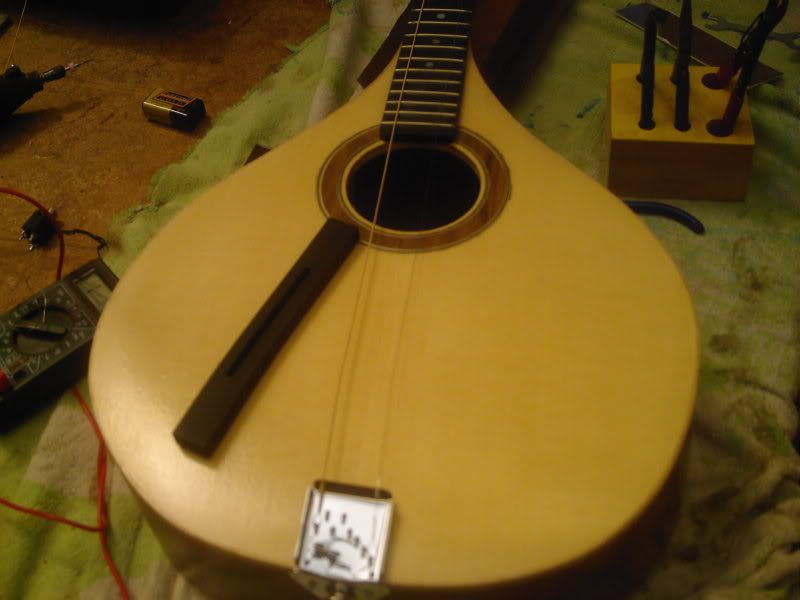 then bridge tidied up & strings on..
I'll leave it over the weekend to settle under tension then sort the intonation, put the pickup under the saddle & that'll be it all done!!