dread progress.....
top on and trimmed... well whattaya know? it looks guitar shaped!!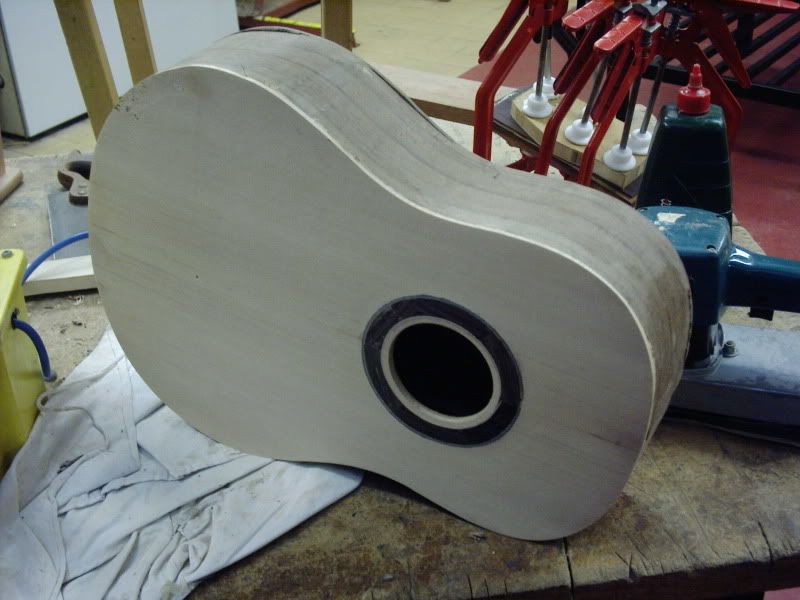 rosewood headplate glued on with a veneer of rosewood & one of maple, just for a detail line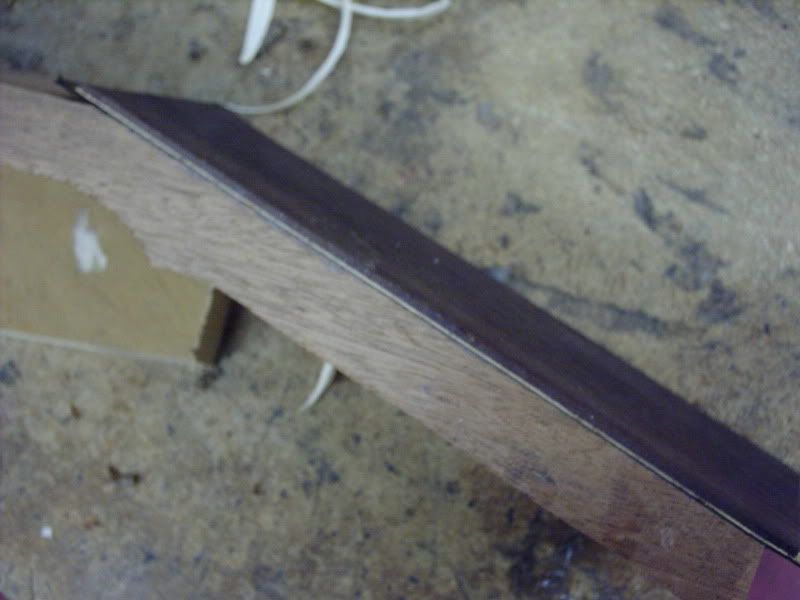 the tuners came..
and then the body bound in rosewood. (the long clamp holds the ends of the bindings in tight as the glue sets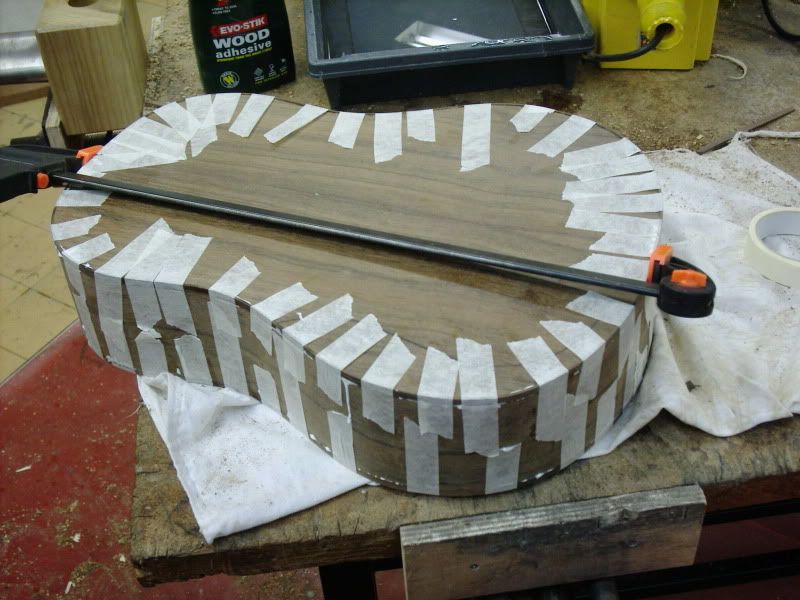 after slotting the headstock & cutting the truss rod slot, the ebony fretboard is glued in place.....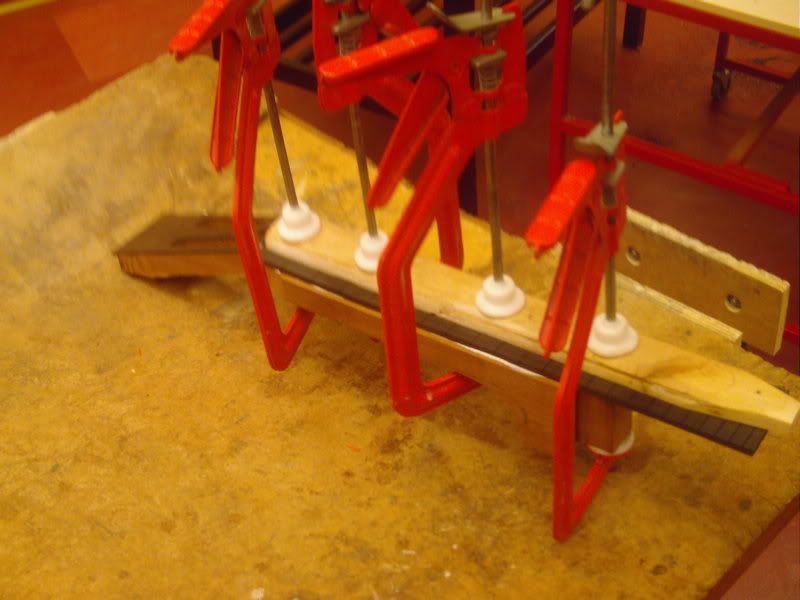 so, a decision to be made.....
how do I finish the top of the headstock?
square?
curvy?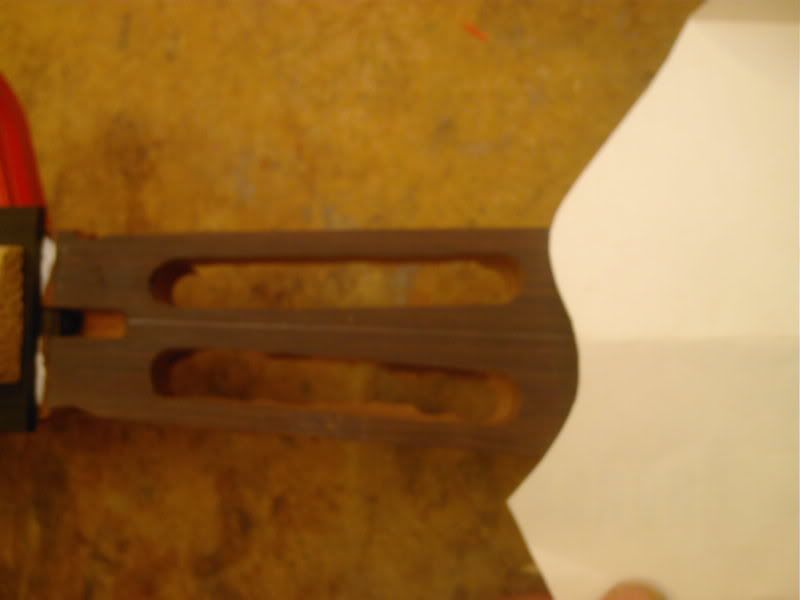 or double curved?