the dread continues!!
Top of the headstock trimmed a bit like a Larivee.... tuner holes drilled & tuners tried for fit......
now it starts to look a bit like it might end up being a guitar!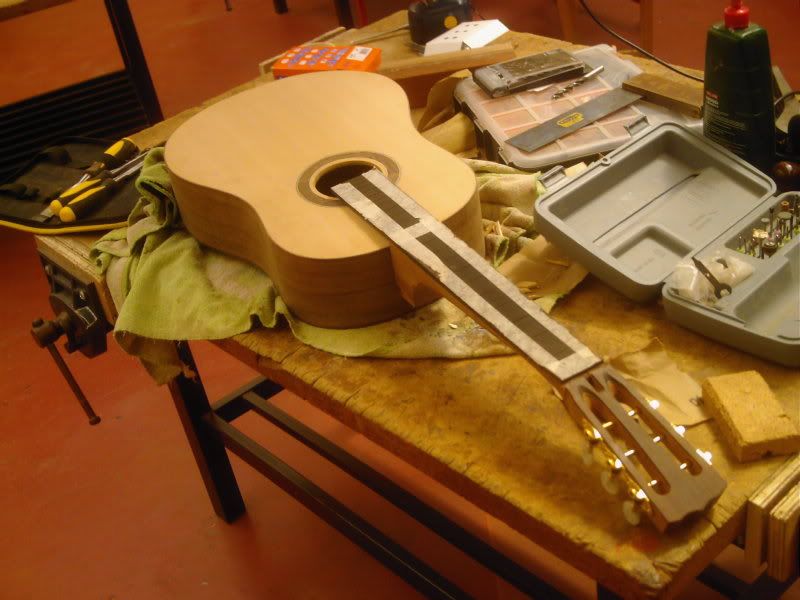 fret marker dots in and the neck shaped a fair bit.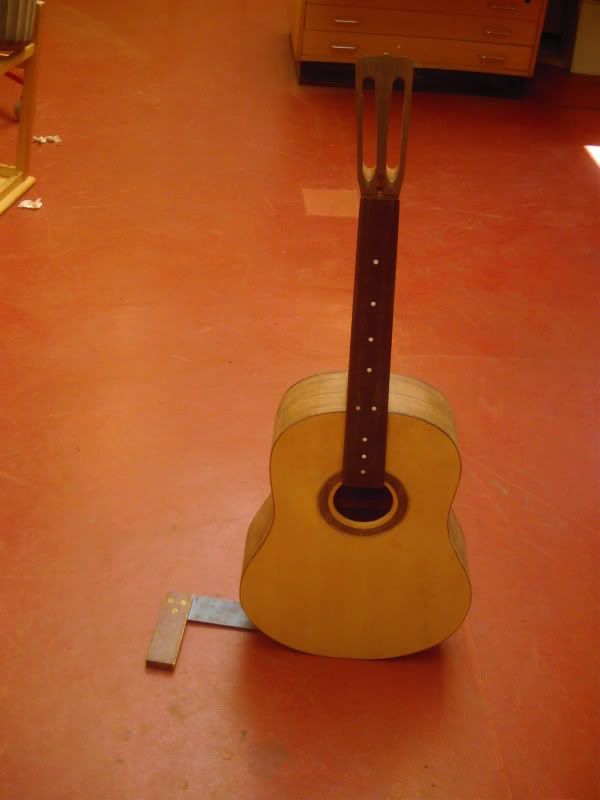 Hopefully tomorrow I'll get the frets in then maybe get the neck/body join sorted & glued.
the zouk is drying so that I can sand out any flaws in the first few coats of varnish before spraying the finish coats.