progress on #42.......
So, last night I glued in the tail block, & this morning I glued in the neck block. the back & top were joined and roughly cut to size. in the foreground is a piece of spalted maple for the rosette....
closeup of the spalted maple. This is basically partially decayed wood and the black lines are mould. think blue cheese!! anyway, after laying outside covered in leaves, slugs & beetles for a couple of years it's dried, and heated in a kiln to wipe out any spores to stop any further decay. No strength, but AWFUL perty!!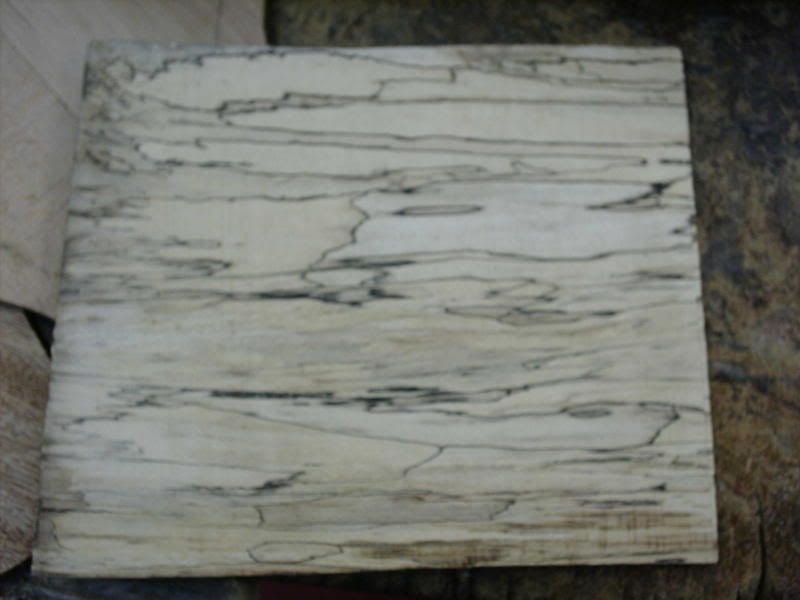 slot for the rosette being routed out.....
and with the rosette before fitting
linings cut and fitted top & bottom
and a back brace shaped and glued in place.