mini dread has the tuners on and a bridge that I ventured into the dangerous world of CNC to create.......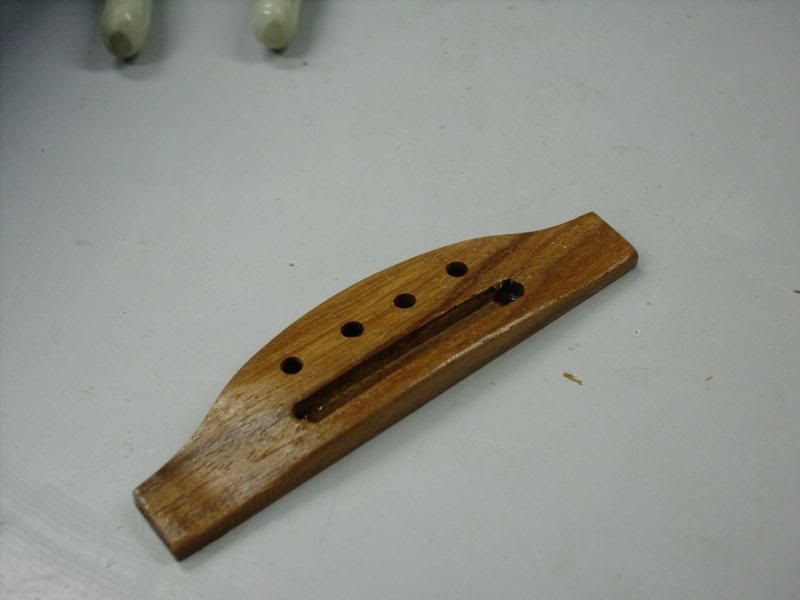 the two As?
well #40 got the neck glued on, the heel cap on then a LOAD of sanding and a coat of finish......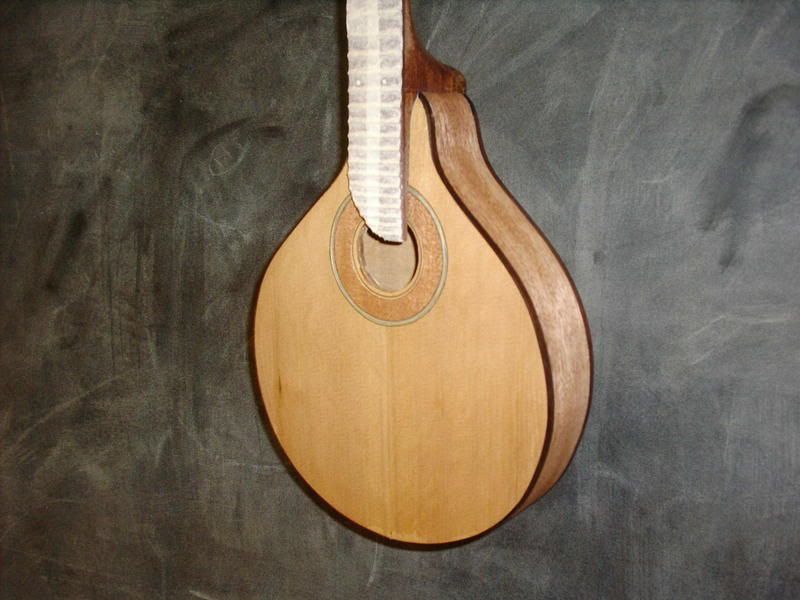 and #42 got another few coats too.......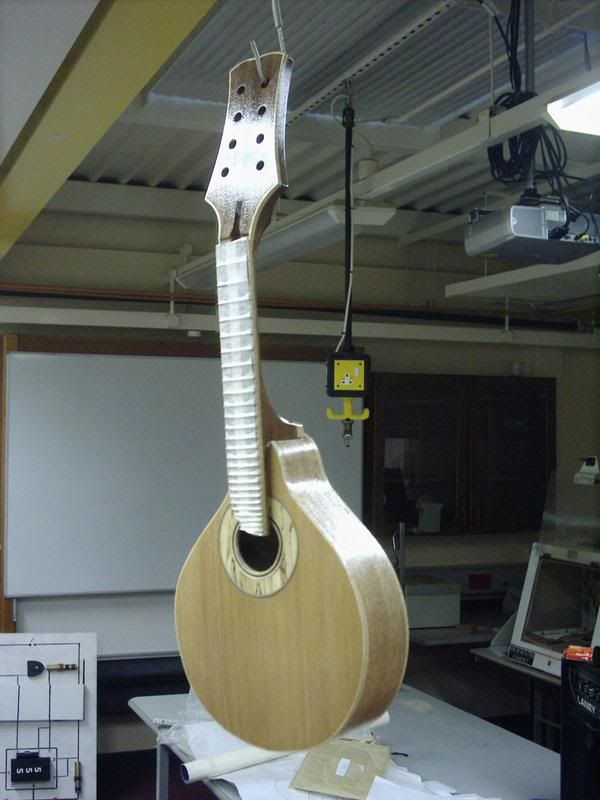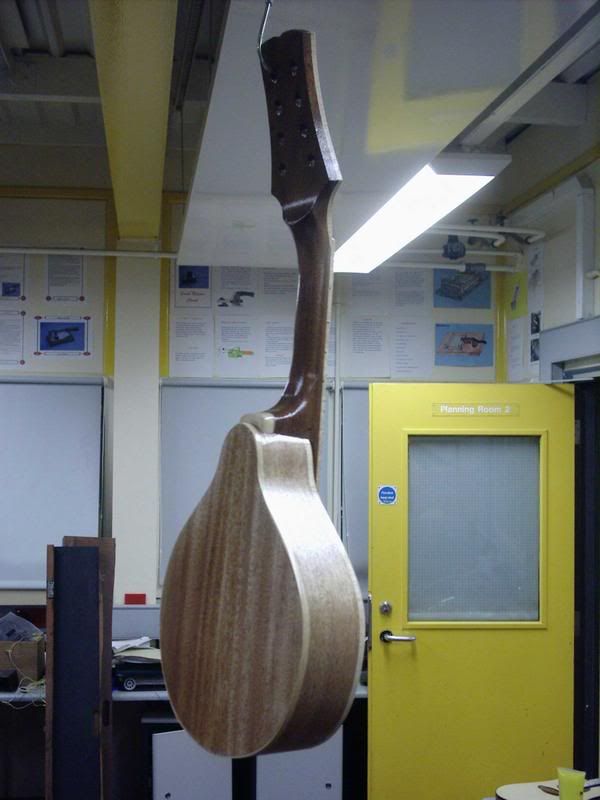 I'm REALLY looking forward to getting some strings on these three !!!