Neck joint cut on #40, but I couldn't get it glued in as one of my pupils pinched the last of my glue!! Hopefully I'll get the glue tonight and get it sorted tomorrow.
here it is along with the back of #42......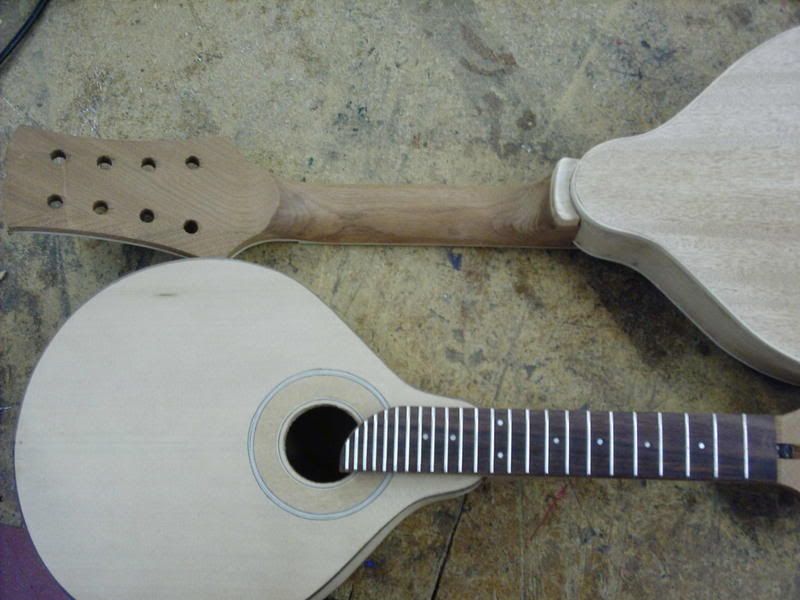 #41, the mini dread got sanded a lot today, (those kind of classes, kids working away, me sitting benevolently surveying them all with a mando on my knee, sanding away.........)
anyway, sanded and a first coat of lacquer on. this first coat is a great aid to spotting any otherwise invisible glue splodges which will be sanded out before the real finish coats go on. the fretboards are covered before finishing as these are oiled rather than varnished to allow them to breathe.
this is looking nice.......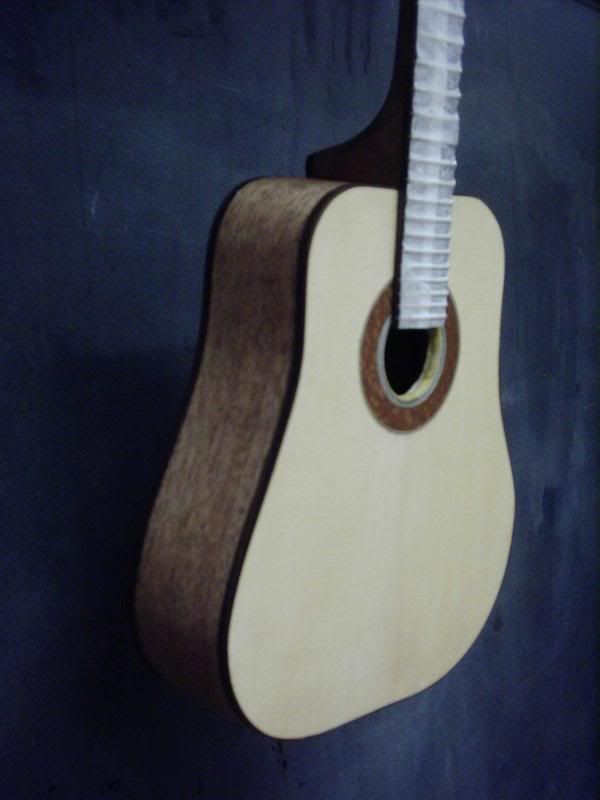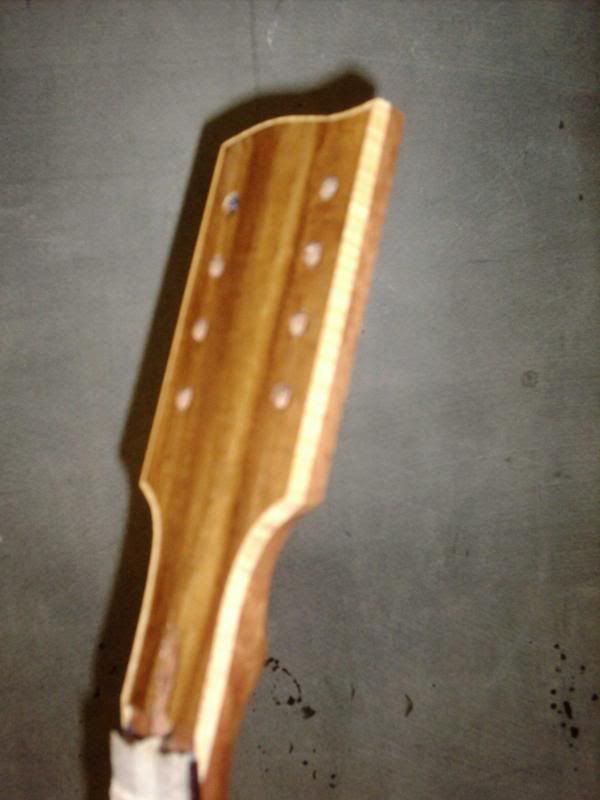 And #42 got a LOAD of sanding too and it's first coat.......
I LOVE the way wood really comes alive with the lacquer...