well, last night after an exchange of emails, I got another commission for a mandonaught. The victim, Sorry CUSTOMER is a pro guitarist from Dundee so I'm obviously gonna do my best for him (as I do for everyone). The spec is stil a little in the air as far as electrics are concerned, but we're go on a walnut back & sides, spruce top and rosewood fingerboard.
today I got the chance to raid the wood pile, so here are the back & sides planed to thickness before joining the back or bending the sides.......
and here they are again 2 hours later (had to teach a class.....) with the sides bent and clamped in the mould and the back joined and cut to rough shape.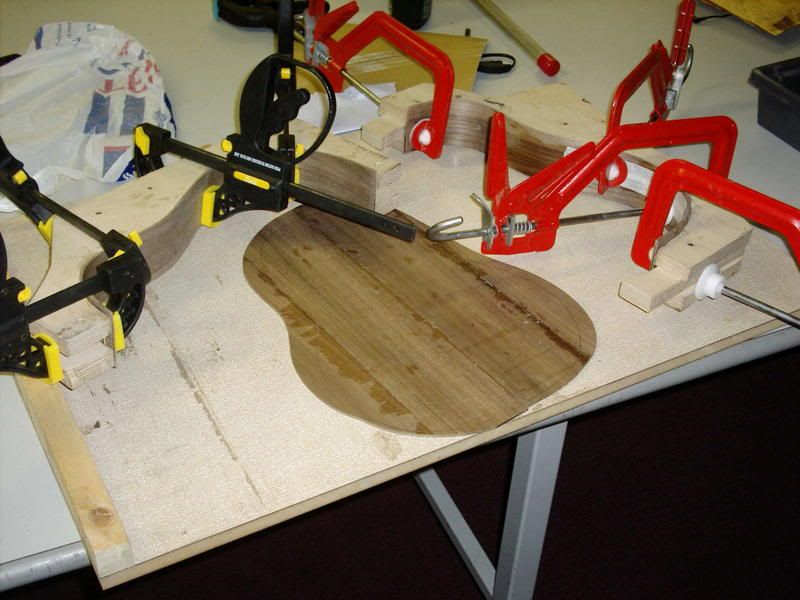 Once they've had a while to dry out the clamps come off and the neck and tail blocks go in, followed by the linings before the back is stuck on.
other work today was another three coats of varnish on Tricia's mini Jumbo.....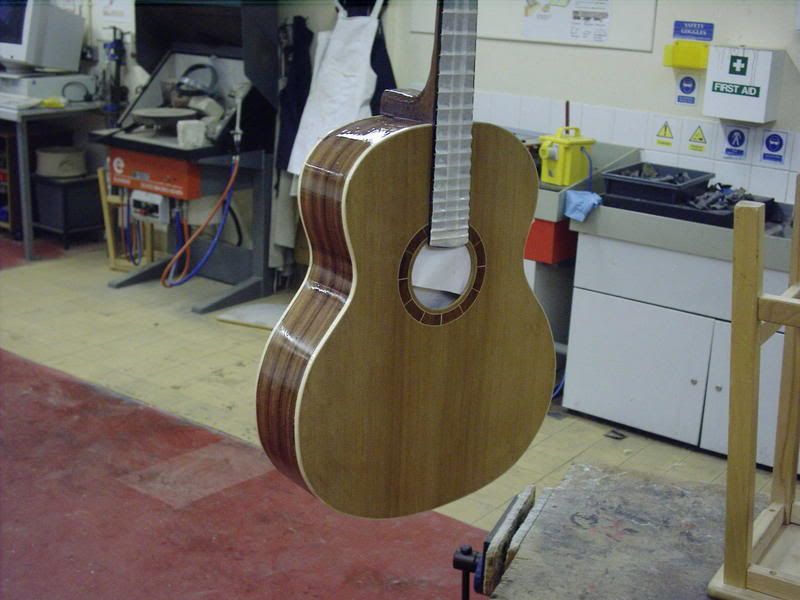 HOPEFULLY this is all it'll need. A week to dry hard then a few hours with wet and dry will leave it ready for the bridge to go on.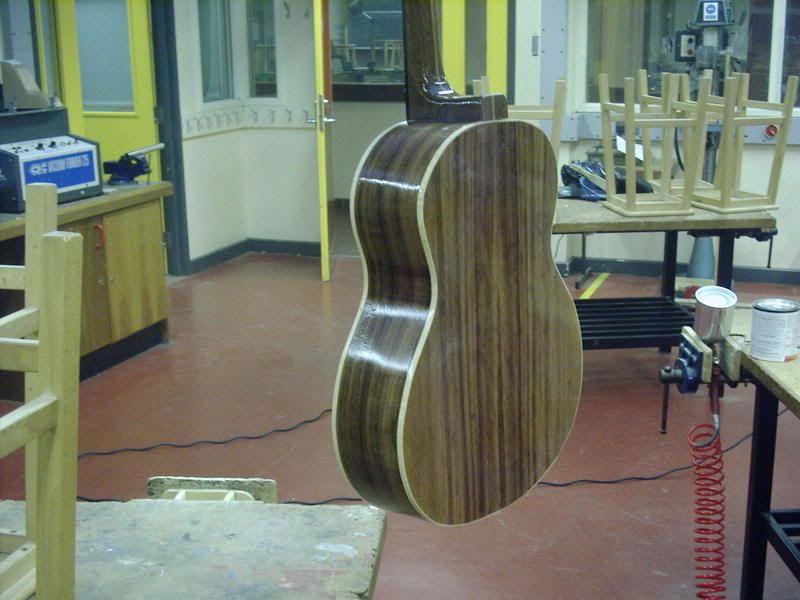 Yesterday I got 14 frets onto the les Paul.
Ah well, a week off now cos it's half term. back at it then, but for now, that's it!!