back on track with the mando, the sides aren't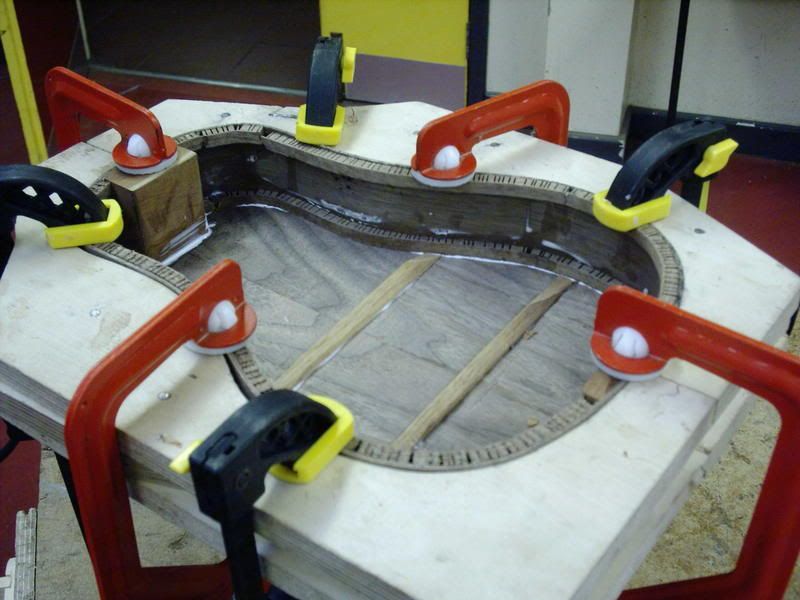 cracked this time, the linings are in and the back is glued on.
the soundhole support patch is glued on and the X brace is cut and curved, ready to glue on as soon as the sound hole is cut.
After a fair bit of wet & drying on the Les Paul we have a first coat of black on there.....
and a mock up with the shiny bits in place.
still have to get those frets on there.....