bits & pieces on the mandonaught today......
the back braces carved and the back glued onto the sides.....
then the spruce top was glued and weighted under a pile of books to dry.......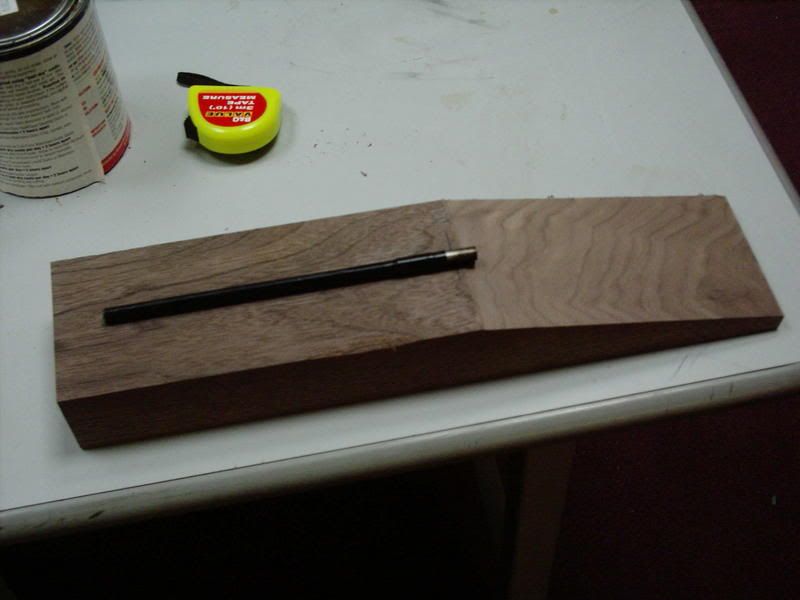 and the neck.....
start with a big lump of walnut. cut the face angle for the headstock, the rout the trussrod slot and glue on the fingerboard
(with a thin veneer of mahogany, just for looks.....)
Then once that's dry on to the band sawto rough cut the profile.......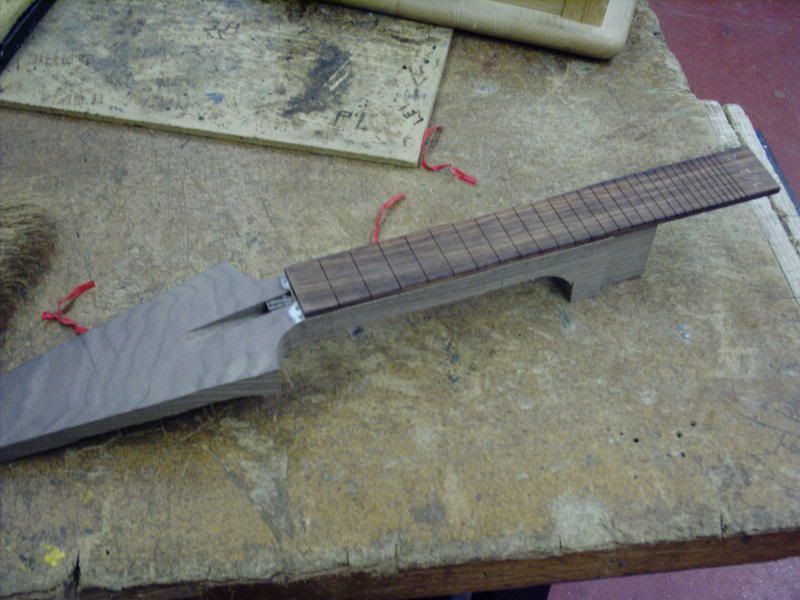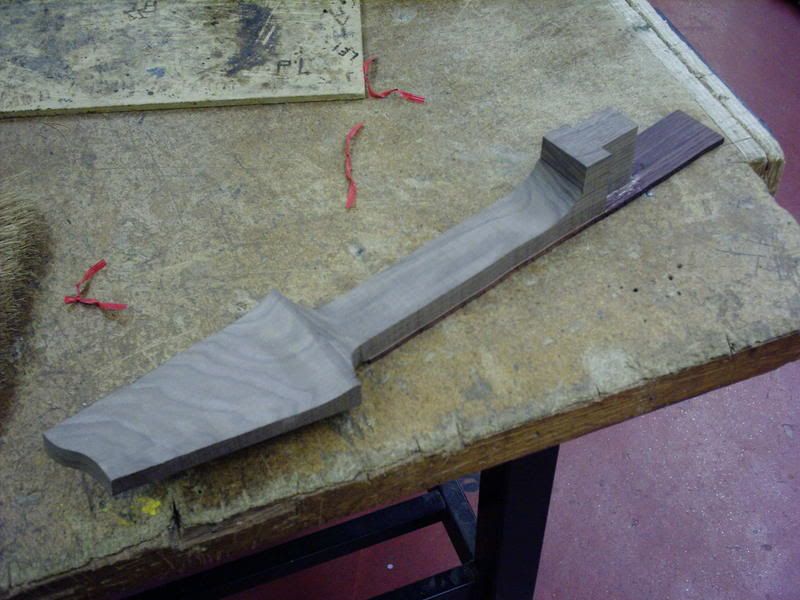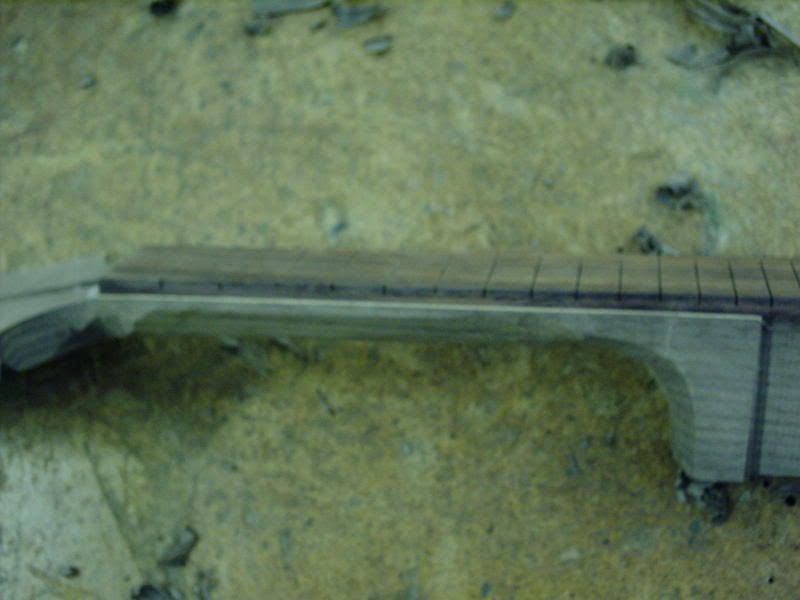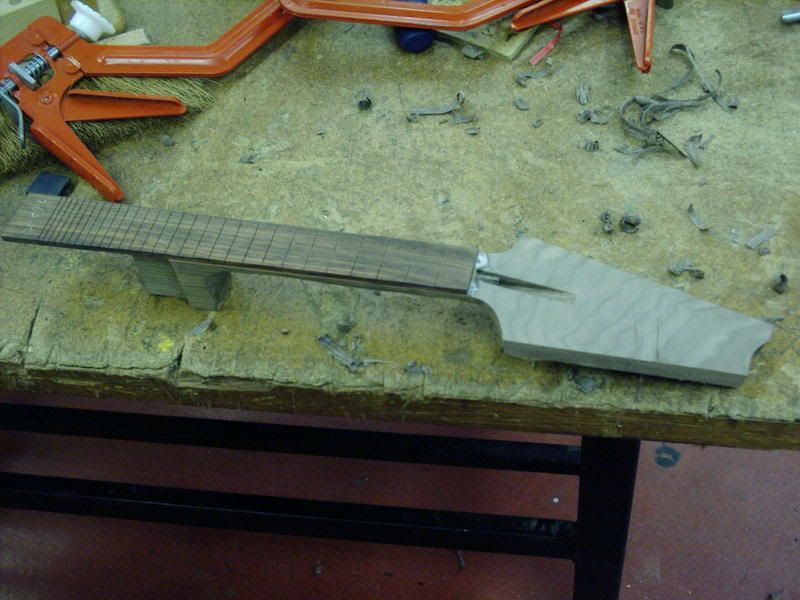 then a little carving and sanding and it starts to look like a neck!!