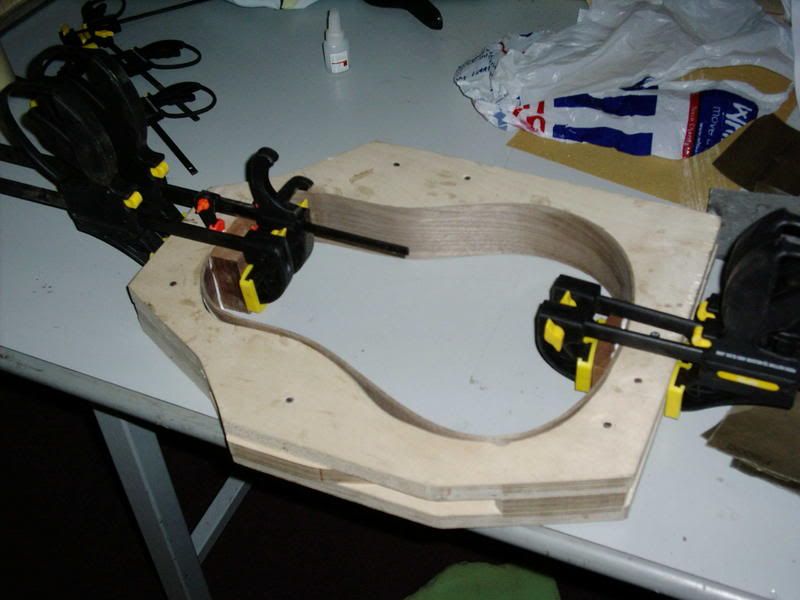 busy day!! firstly The Americelt Mandonaught progresses..... the sides trimmed to length then the neck & tail blocks glued in place.....
and then the linings glued into one side. As it's not a cutaway I can wait til it comes out of the mould to decide which will be the top side depending on smoothness of the bend, colour, grain etc. I'll glue the other side's linings in tomorrow.
Ever wondered how to cut the kerfed linings so they bend round the sides? Well, if you DID, it's like this!!
The Les Paul has been sanded and left ready to paint. the bindings are scraped and all is ready for the first coat of primer.
there's the maple mando I started all those weeks ago when I broke the maple side of what I was hoping would be a guitar....... Here it is in all it's glory with back & sides joined. It now has the top linings in place too.....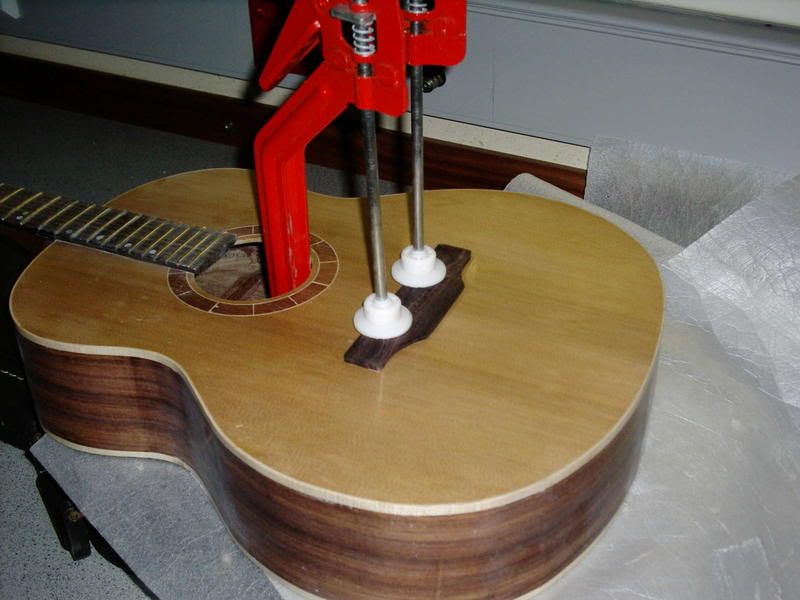 And Tricia's guitar now has the bridge on. the nut is cut, the tuners are in place, but the screws aren't in yet. Looking forward to strings on by wednesday? Definitely Thursday!!!