OK, patch glued, soundhole cut, X-brace glued, carved then the top glued to the sides.......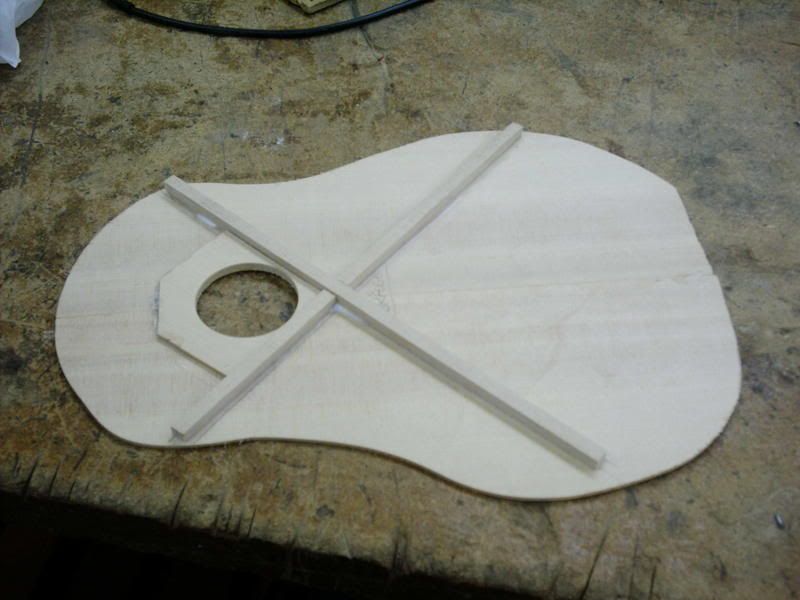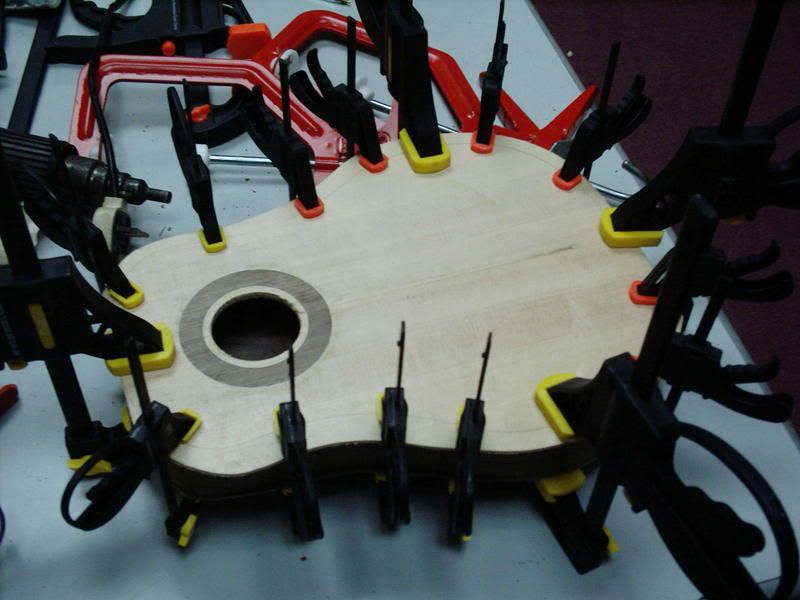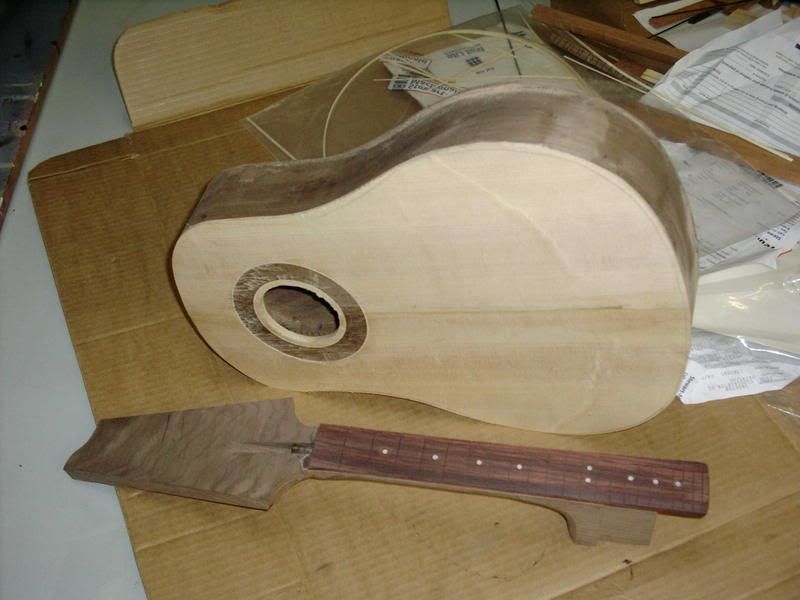 followed by the fret markers on the fingerboard.
the Les Paul now has the faceplate painted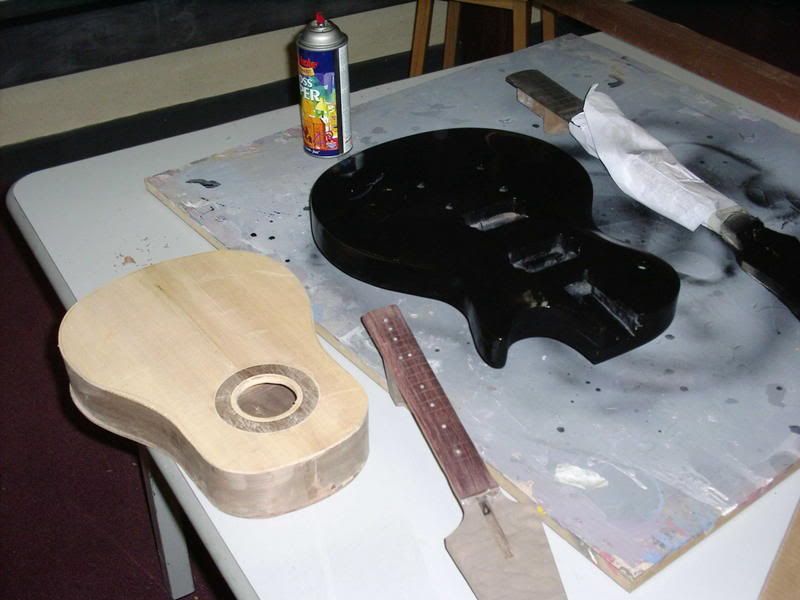 black to match the body,
and here's a mock up with the body & neck attached and the shiny bits arranged in place. Once the bindings are scraped I'll put on a couple of coats of clear acrylic on the outside for an extra depth of gloss. still have to stain the fingerboard, fit the fret markers (on the top edge) drill the
tuner holes and then glue the whole lot together and spend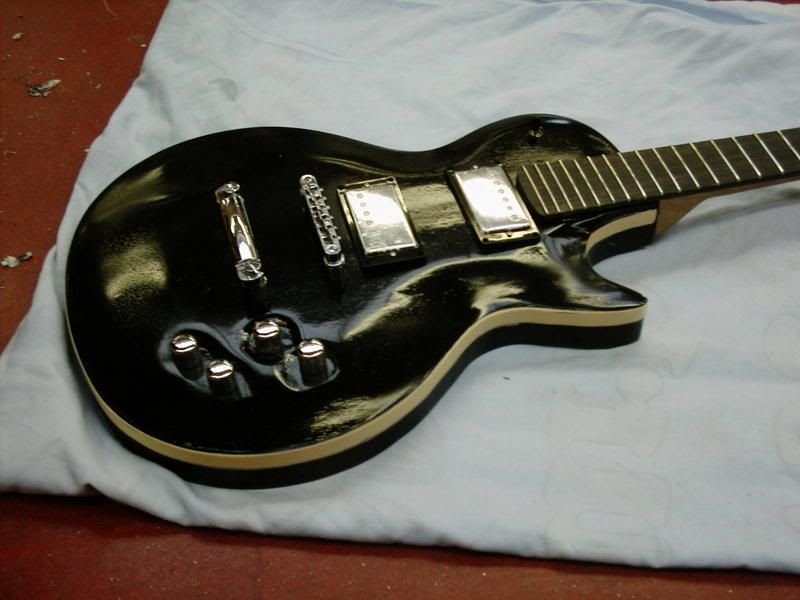 a week swearing at the soldering!! stll have to decide on the pick-up rings too. Black (as here) chrome or cream to match the binding.