Good news or bad news first? well, I took the mando out of the mould todat and the edge is cracked. there was a little curve in the grain and the fibres just let go. I tried a fix with glue, but it was far from invisible, so it goes in the bin.
a new set of sides with straighter grain were duely bent, and a new back glued up.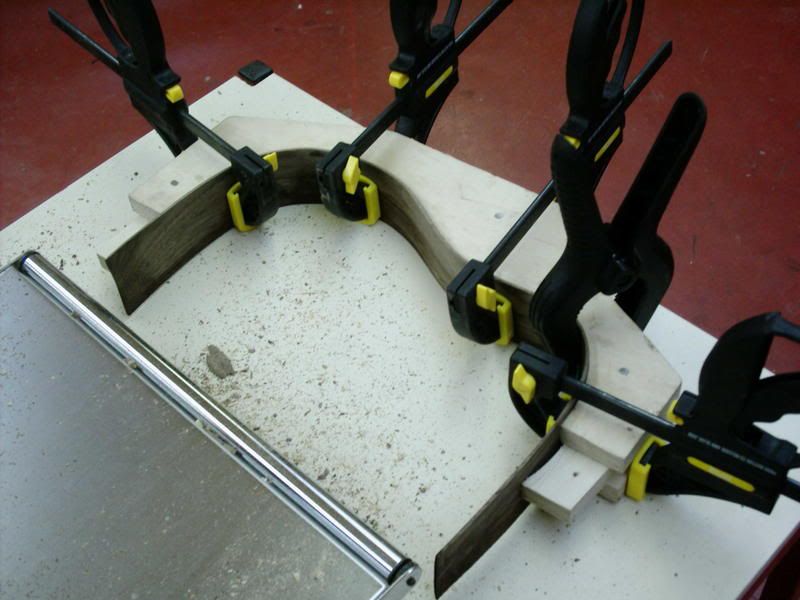 good news?
well, l was able to salvage the old back to cut for the rosette.......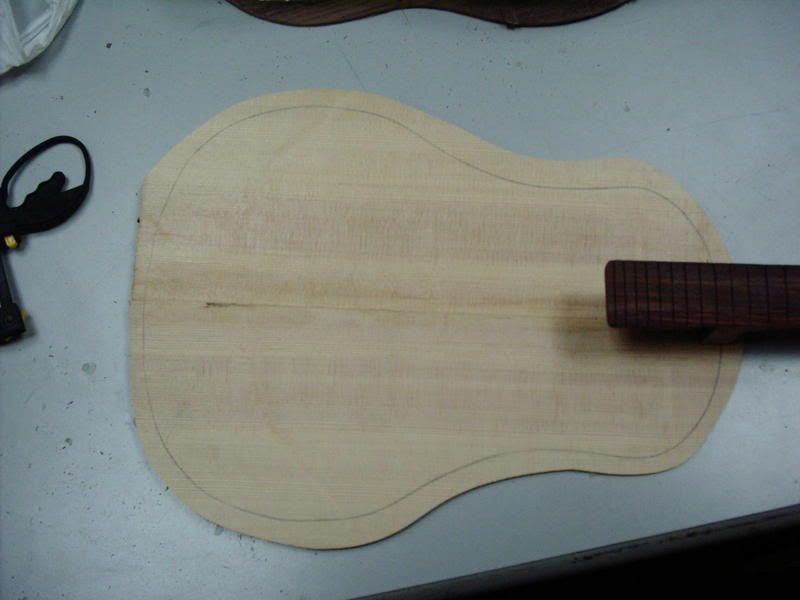 the top is cut out slightly too big. Here it is with the neck to give a sense of scale....
Using a tank cutter I cut a donut from what was to be the back.........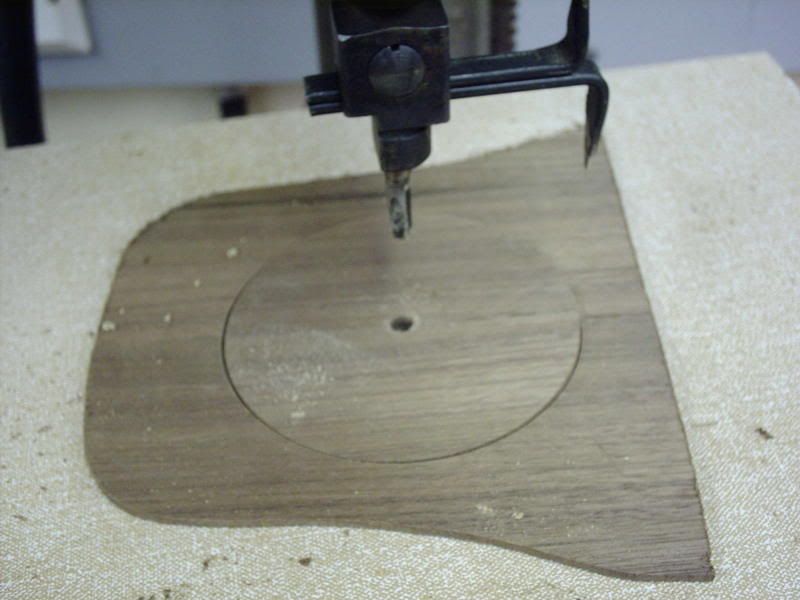 then a cut the same size on the top, adjust for the inner diameter and cut the top and the donut again.
then using a dremel in a router attachment, remove the wood on the top between the two circular cuts.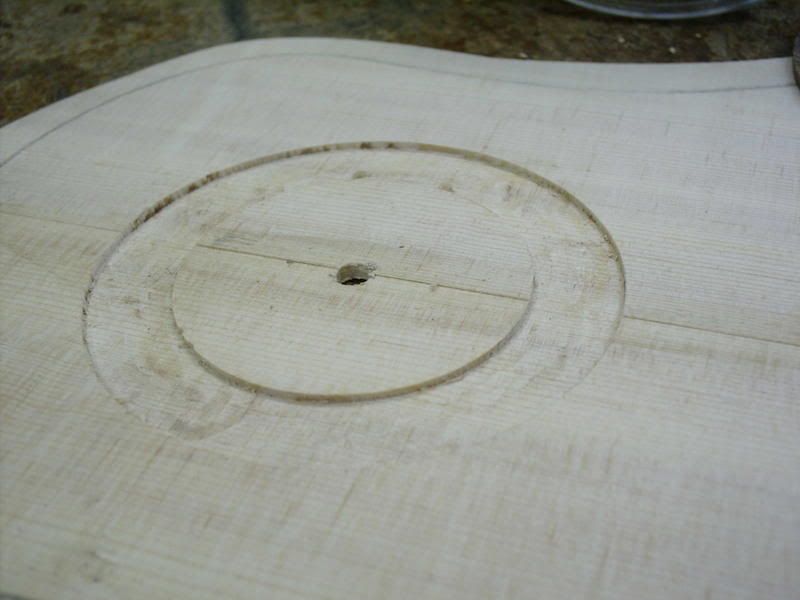 put the walnut donut in the resultant track
a little maple purlfing inside & outside fills in the thickness of the cutter and gives a better line of definition between the walnut & spruce.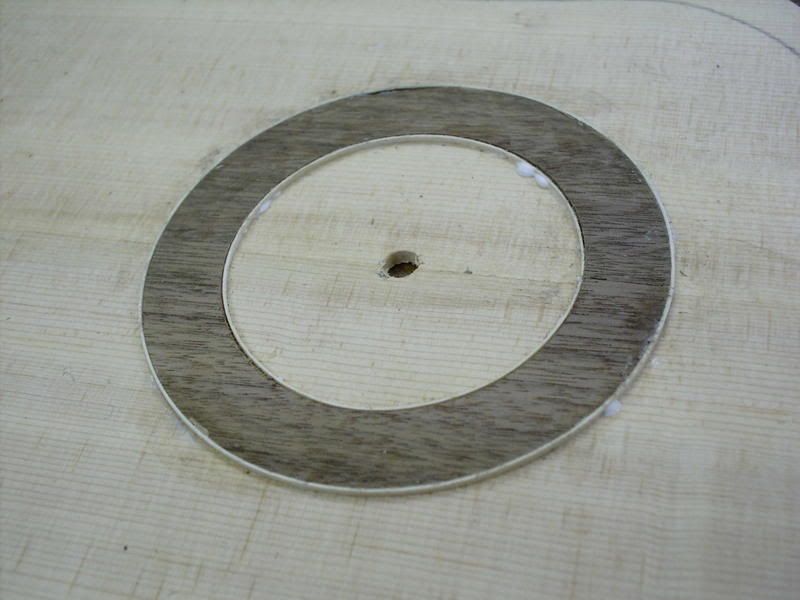 finally once the glue has dried, plane it down nice & flat.
and the Les Paul? today I drilled the holes for the posts for the bridge & tailpiece & routed the slots for the pickups.
then they came out again for another coat of primer (after the filler was sanded out.)