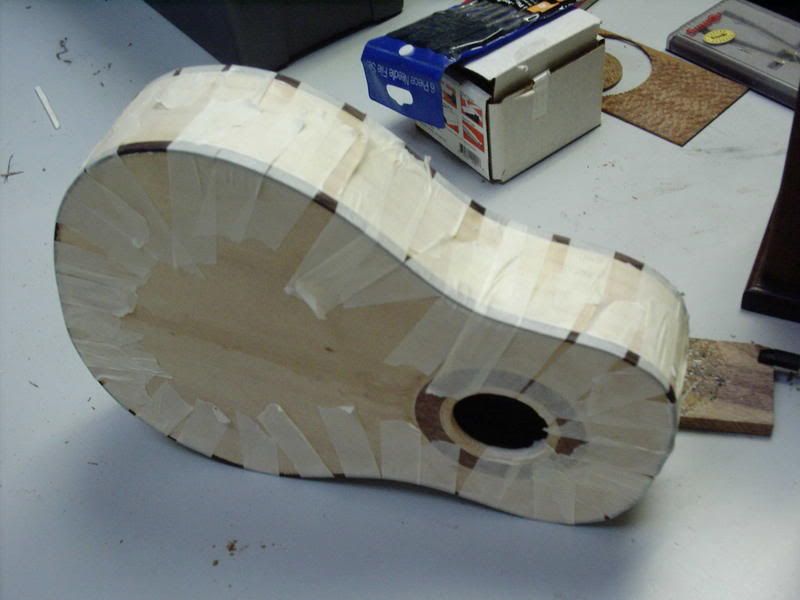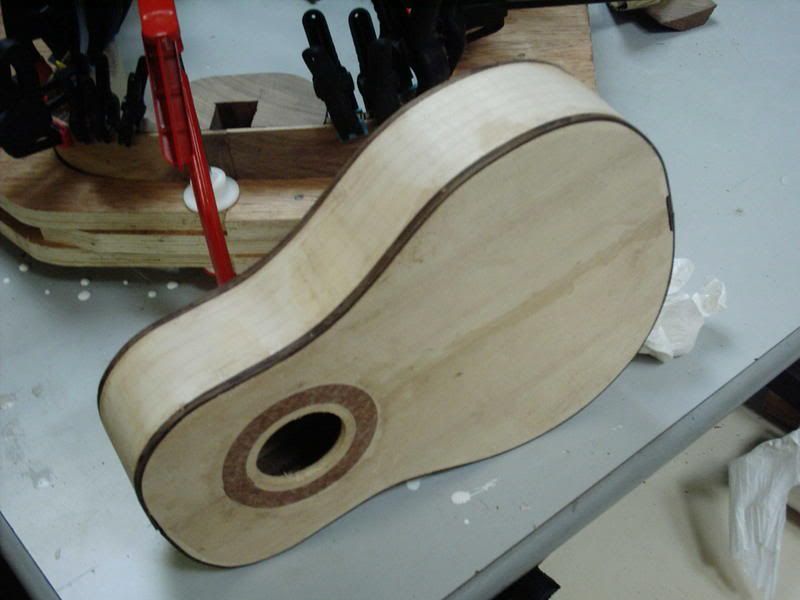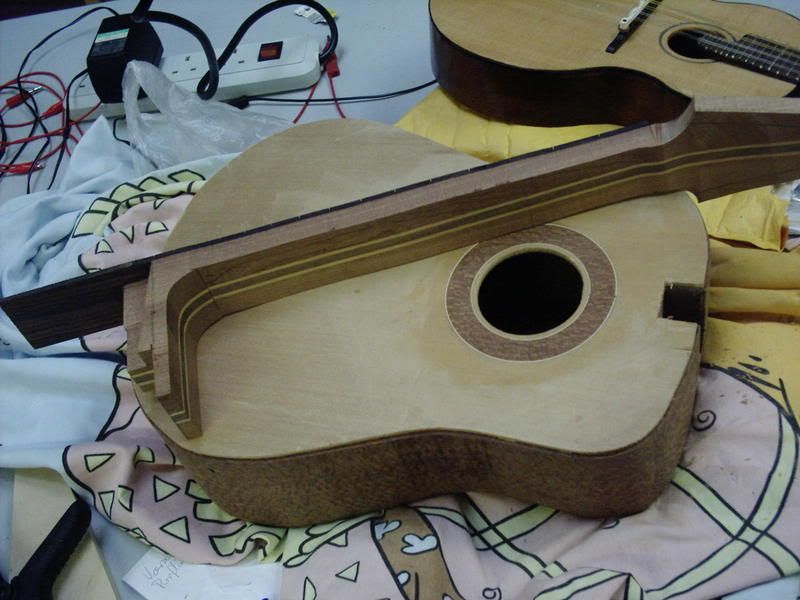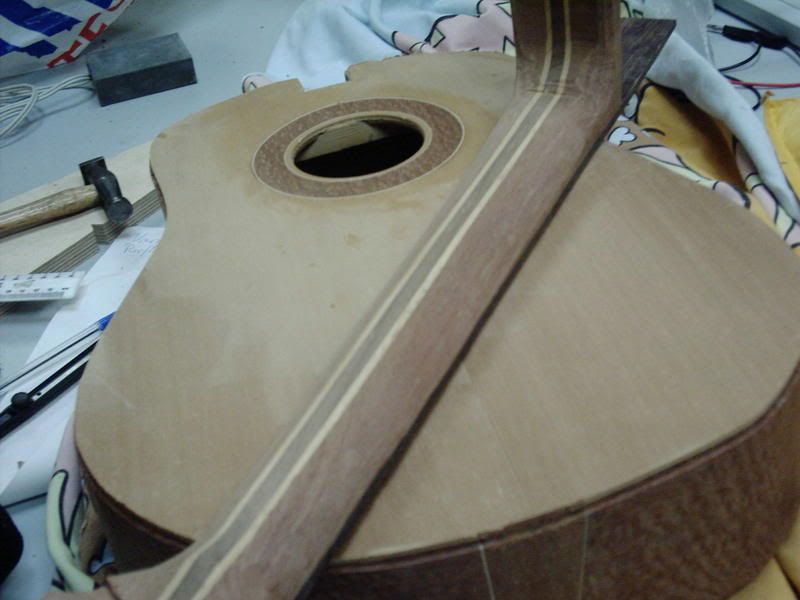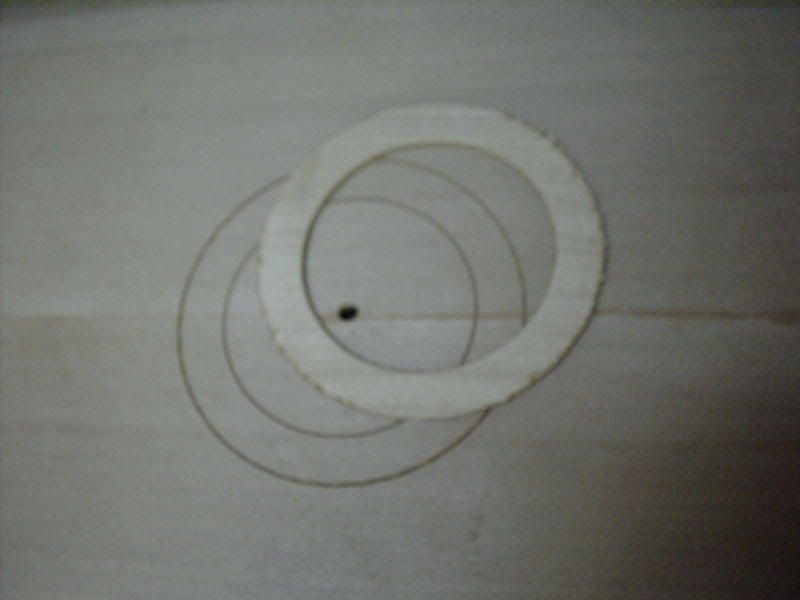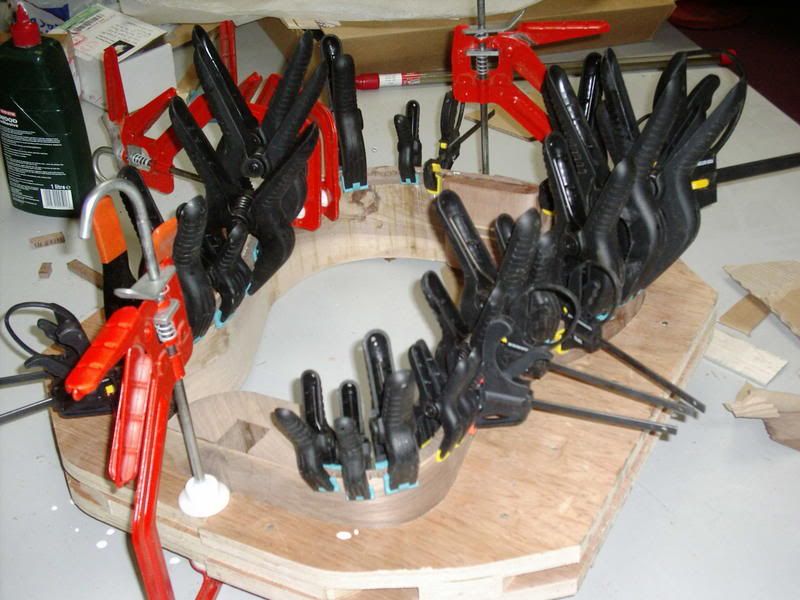 The Les Paul has gone to it's new home and the Americelt mandonaught will be in the post before the weekend.......
SO!!
other things.......
I've got the binding (rosewood) onto the maple mandonaught and the leopardwood 00 has the binding ledge cut and I got a bit of carving done at the neck.
I've also started an acoustic bass guitar. same mould as the doubleneck I built all that tima ago, so it's a hair wider than a dread.
The sides are bent, neck & tail blocks glued in and the linings on the top edge.