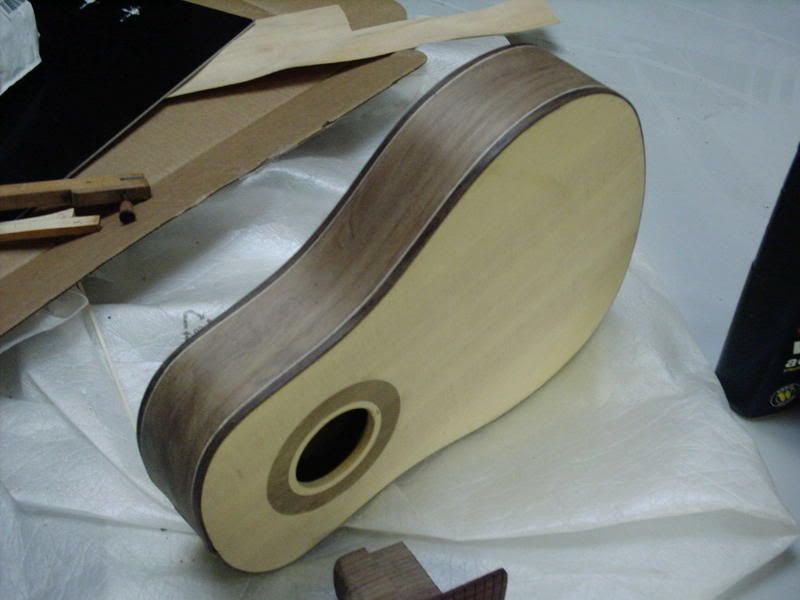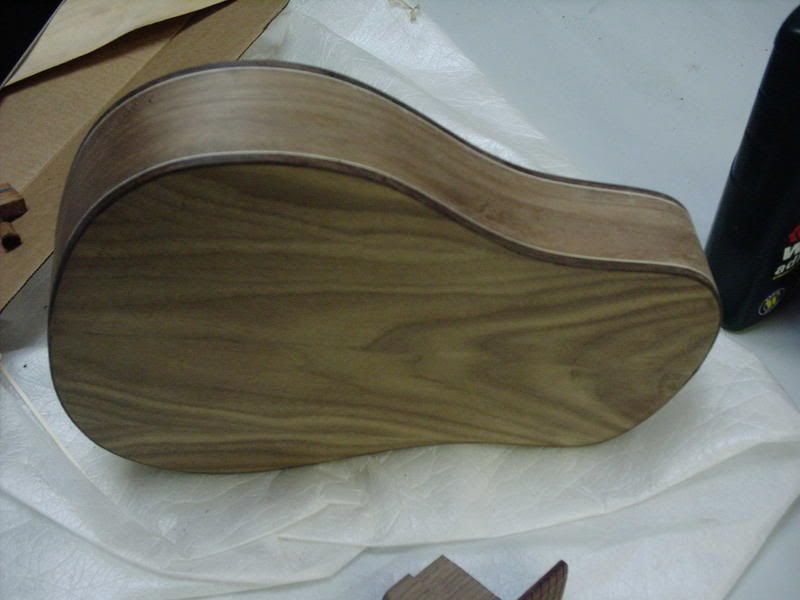 had the sort of day where you tell the pupils to get on with some work and then I can bustle around the room and get some REAL work done!!!!!
so, the mando got a bunch of sanding......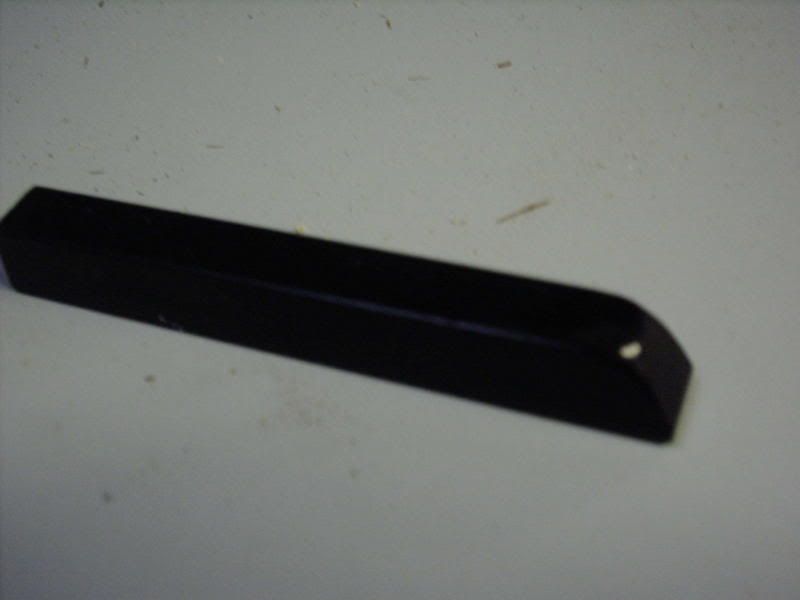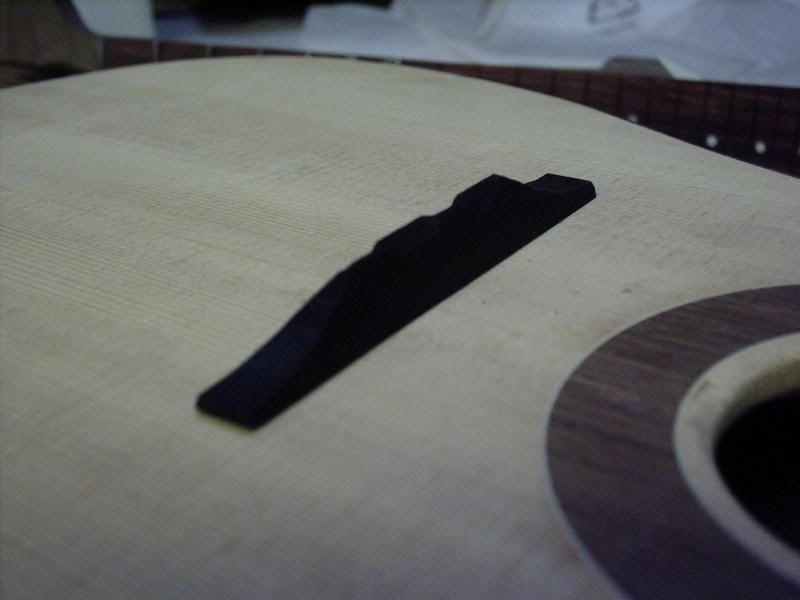 this week I also spent some quality time with an elderly piano that is heading to the dump on Saturday..... so the black keys are all gonna make great mando bridges!!!!!
the Les Paul got it's neck glued in.......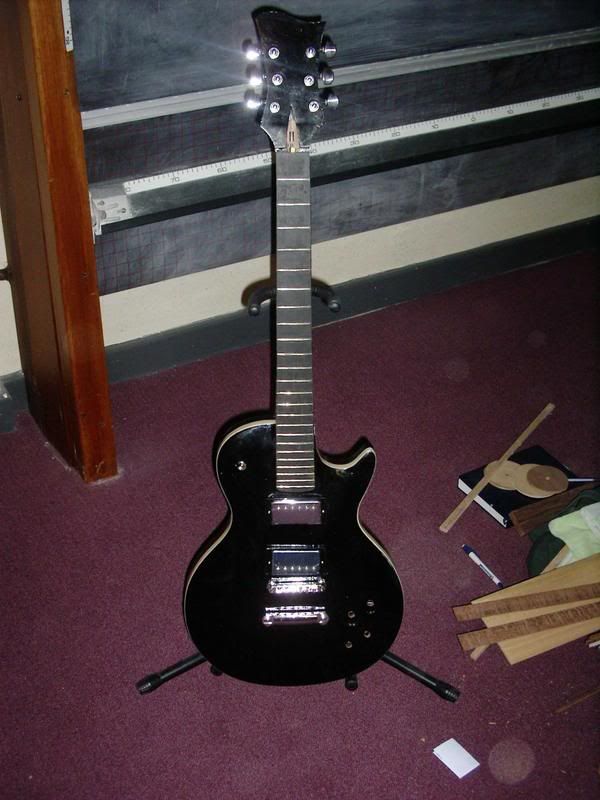 and I've started a small acoustic guitar.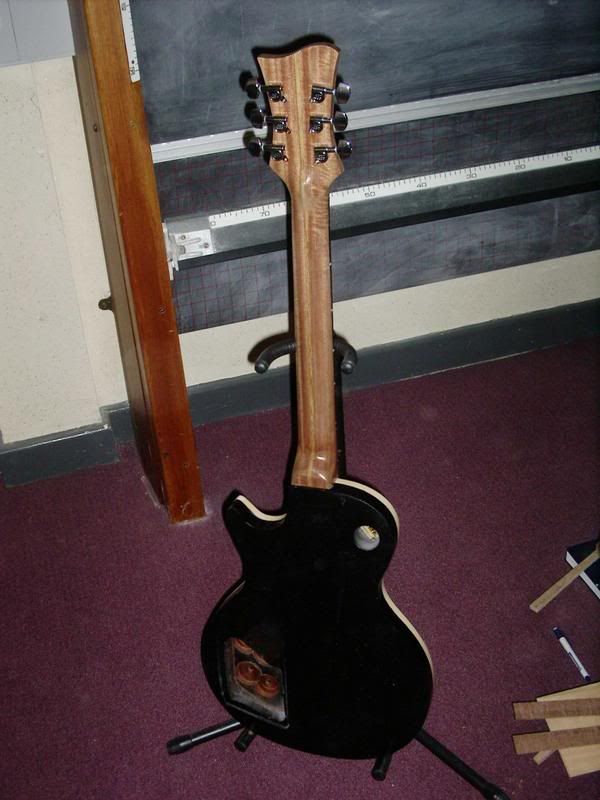 sort of a bit like a Martin 00-17 shape that mutated a bit........
anyway, back & sides are Leopardwood (or snakewood depending on who you talk to....)
cedar top
mahogany/cherry/walnut/cherry/mahogany lam neck
and a leopardwood/maple rosette.......