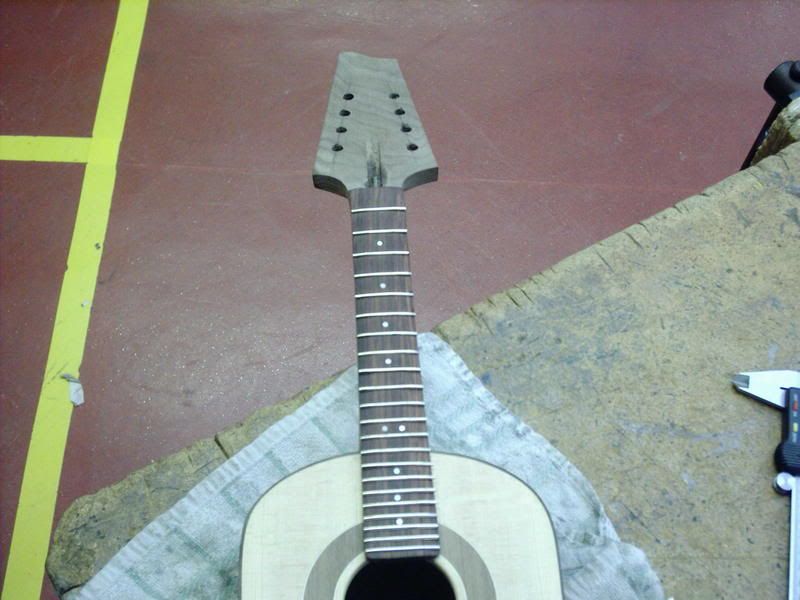 Stayed a bit after work today and got a bit done.....
the frets are all on the mandonaught now, filed level & buffed with steel wool. tuner holes drilled and a little block of rosewood on the heel (with a pale veneer strip) just for looks.
then enough sanding to leave me looking like a snowman!!
then a wee mock up to see how things will look with a bridge & tail piece in place.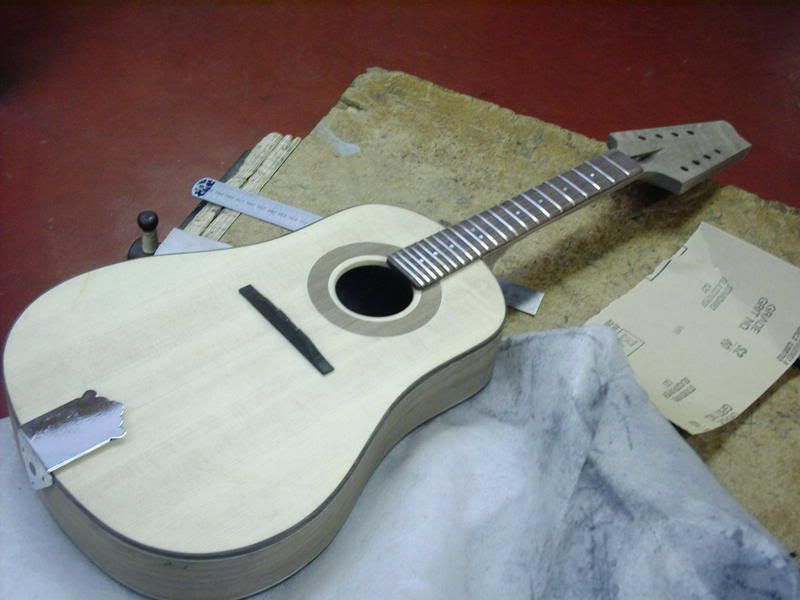 Les Paul action?
well the problem that I had with the bridge pup's coil tap is sorted, I'd left off an earth wire.
back plates for the wiring cavities fitted,
truss rod cover fitted.
still to do........
another stain on the fingerboard, frets polished and the nut is still about 1 1/2 mm too high so the 6 slots will need filed deeper then the top of the nut sanded off.
then some polishing and dare I say it...........
All done!!