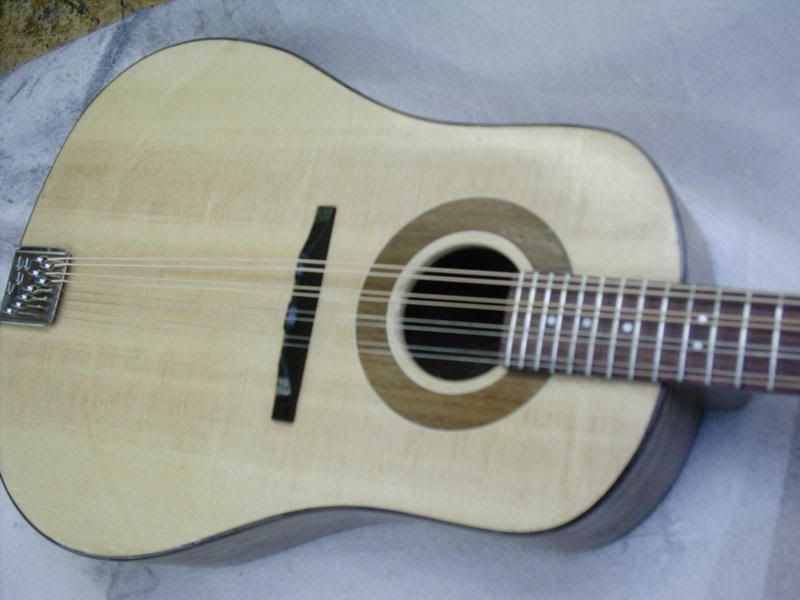 Ok, sanded out & polished the mando,, fitted the tuners, cut the nut and got some strings on there!!!!!
yup, it is now officially no longer a few pieces of wood glued together, it now is a musical instrument!!!
there's still a fair bit of tidying up but it could be ready to post by the weekend.......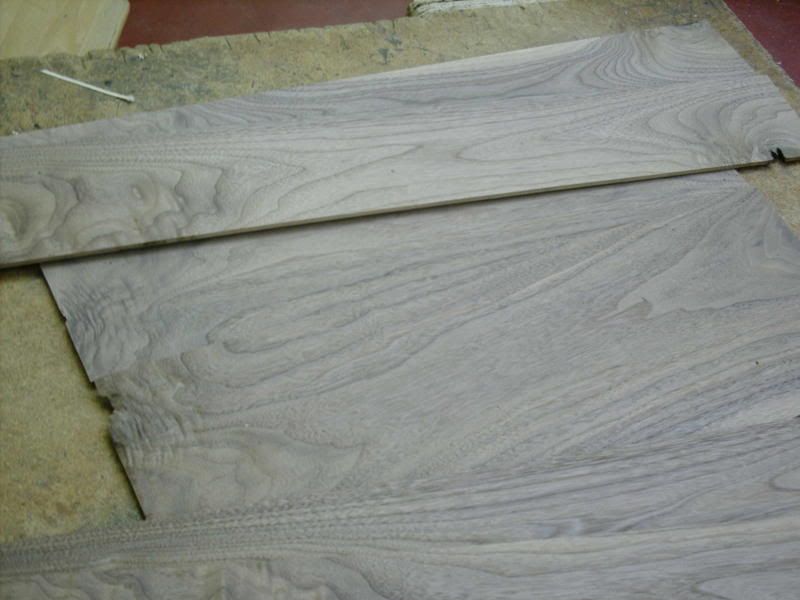 other stuff? well I spent lunchtime resawing a big lump of walnut into guitar back & sides sets....
well, 3 backs & 5 sides........
One set is sort of earmarked for an acoustic bass, but the rest are open to persuasion...........