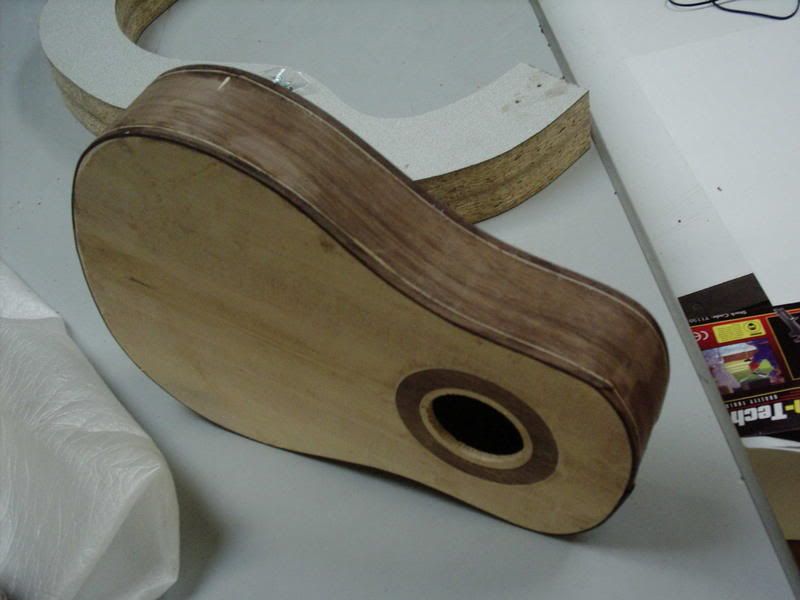 binding tape off and ready to scrape & sand the bindings.....
Les Paul nearly done.
Robin needs to choose the pickup rings.
black,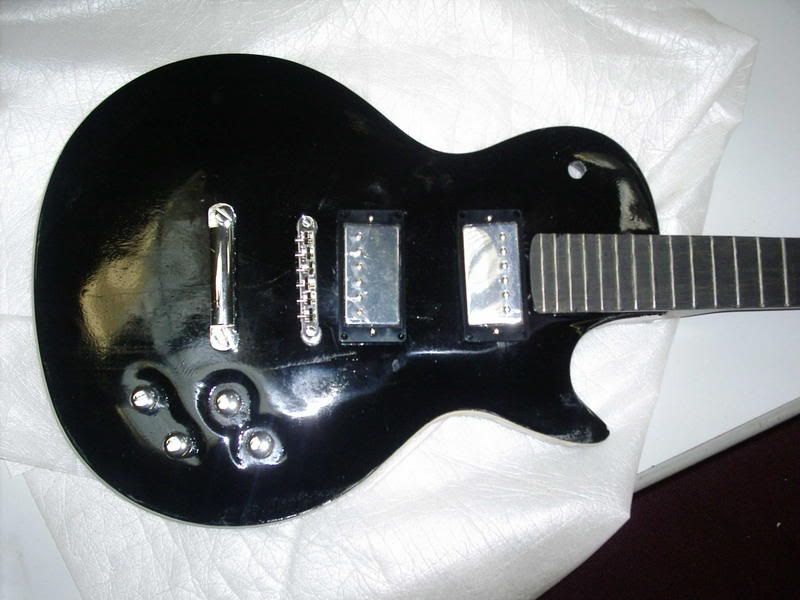 chrome
or cream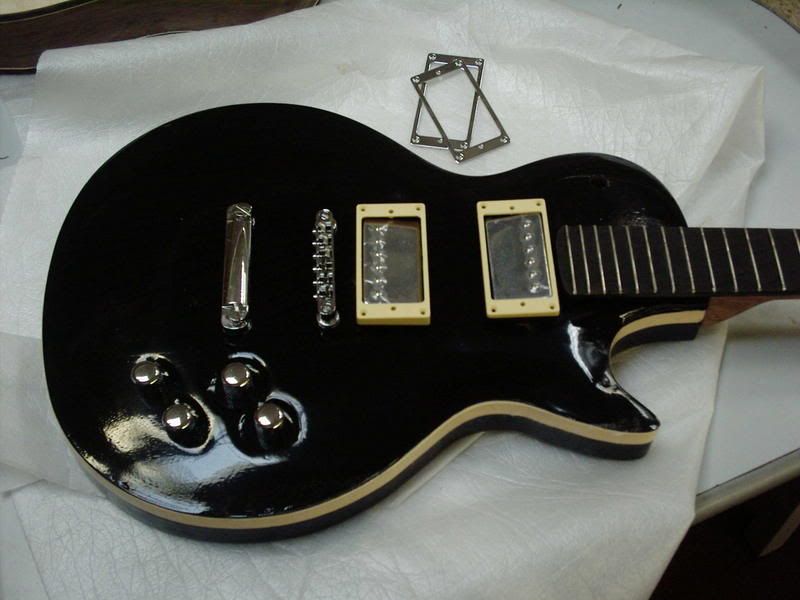 to match the binding.
Personally I'd go black or chrome, but we'll let him decide.......
what is freaky is how REALLY black this is in real life!!!
whether it's the 4 coats of clear on the outside or something else I don't know........