the zouk is in the post, so no more pics of it!!
slope dread has the strings on and settling under tension.
some set-up still to do, then fir the Ibeam pickup, and it's done too.
lots of sanding done on the mandola.....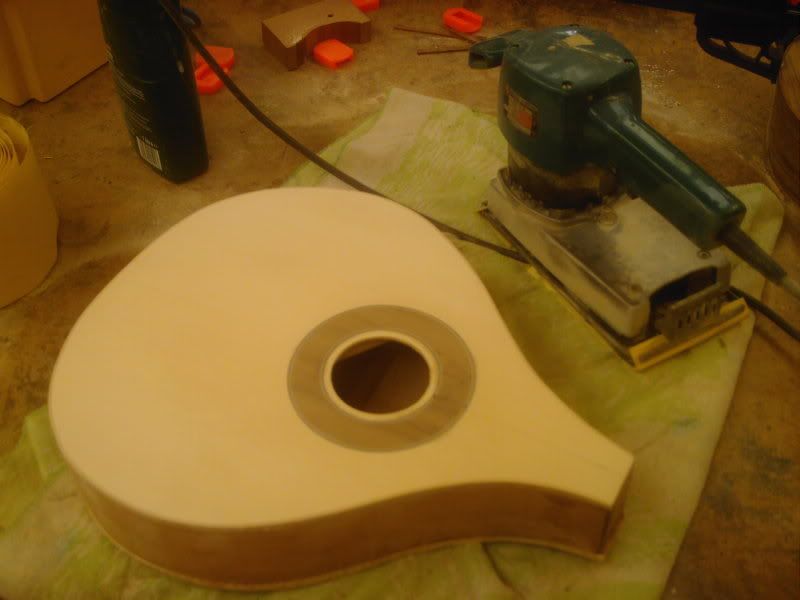 and a bit of sanding on the body of #50 and a bit of work on the neck too.