#50
top braced....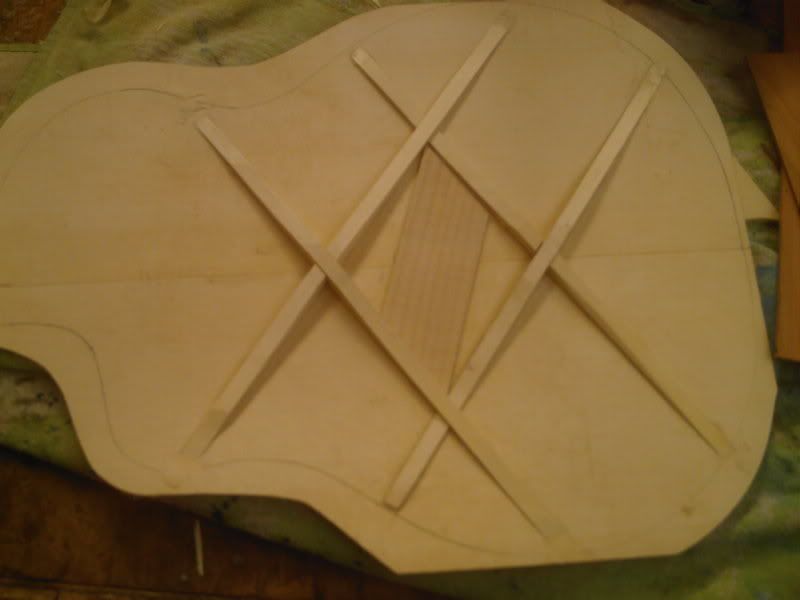 and fitted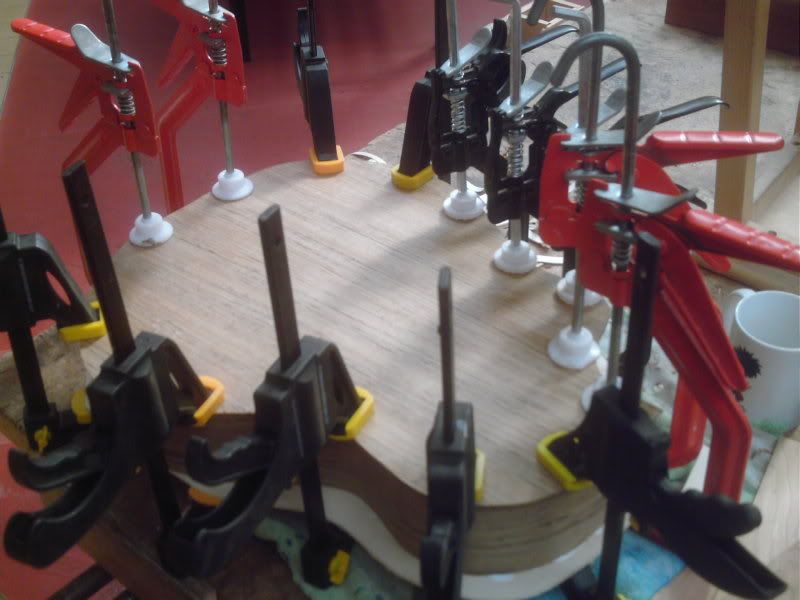 neck planed flat on top.....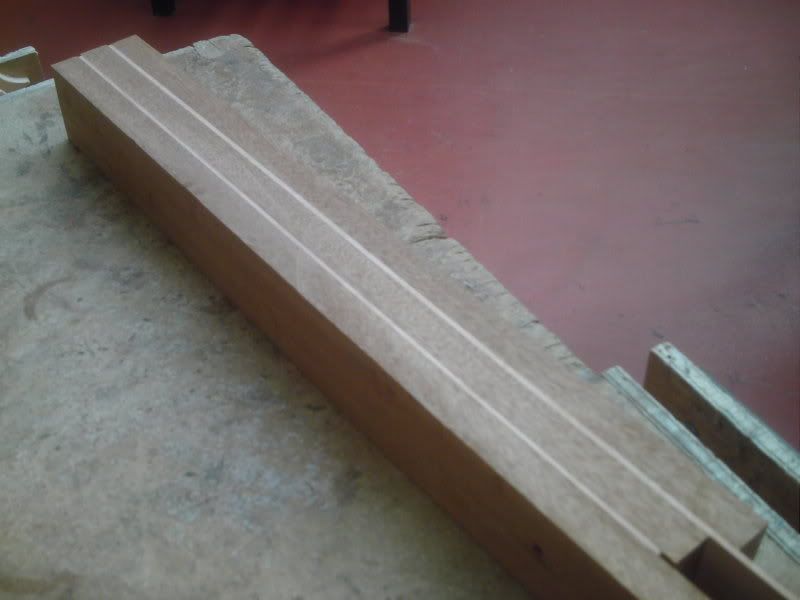 slots milled for carbon fibre supports on cantilever section....
and epoxied into place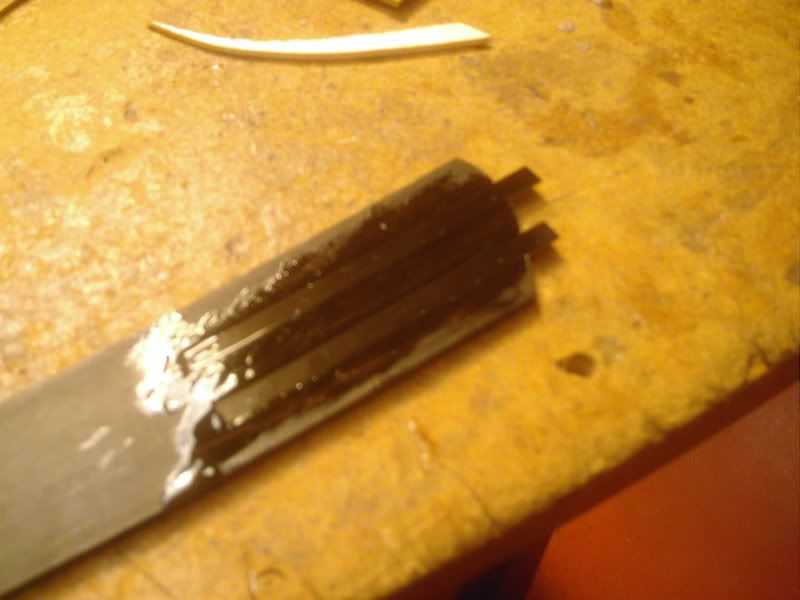 trussrod slot cut (and headplate glued on (ovangkol from the back offcuts)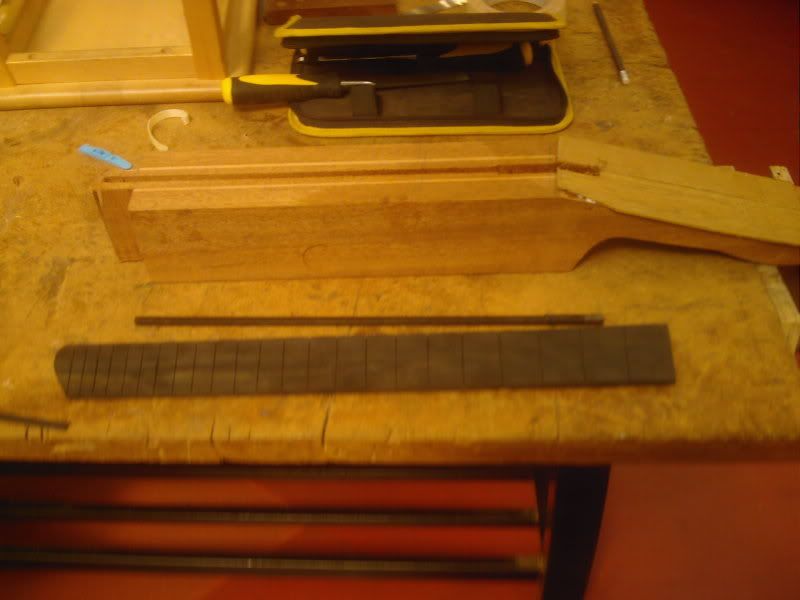 and fretboard glued onto the neck
binding slots cut....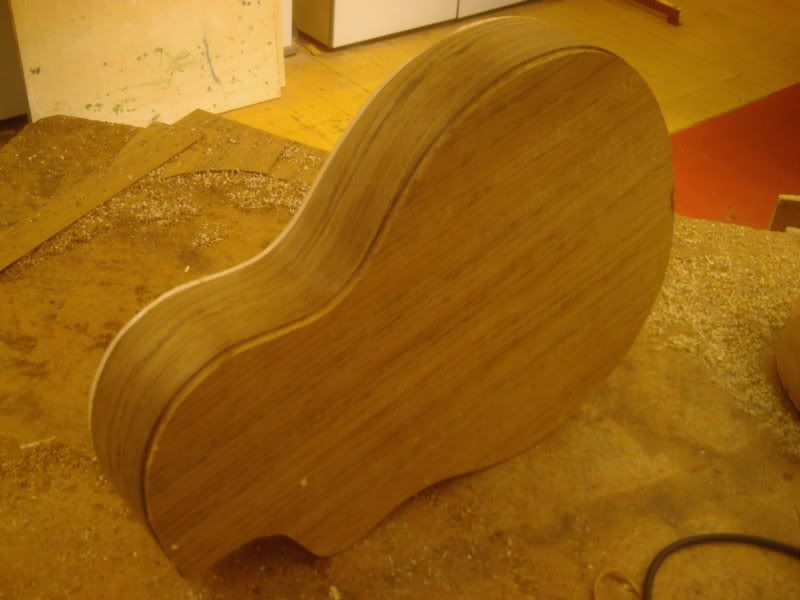 leopardwood bindings glued in and soundholes cut.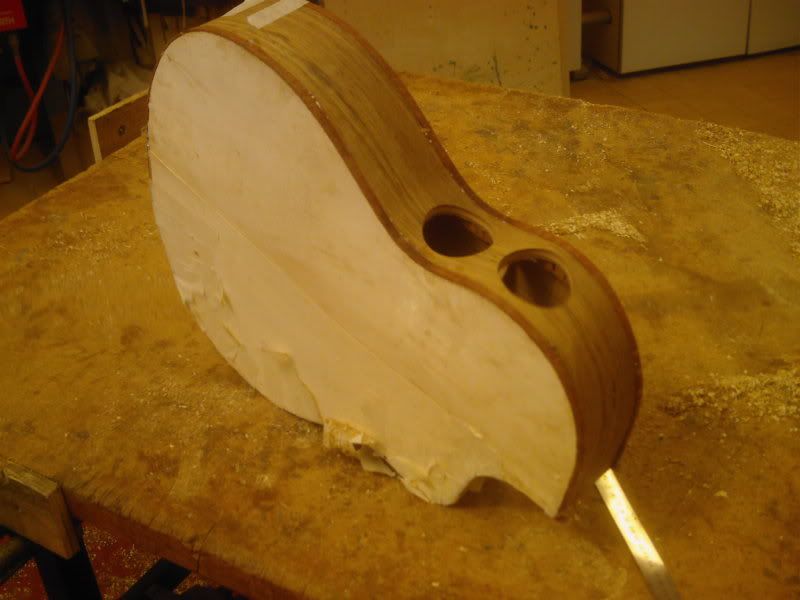 I LOVE this time of year!!!
loads of free time in school, and the heat dries the glue really quickly!!