the walnut/cedar dread is in the post and gone.
HOPEFULLY Simon will like it as much as I do. the tone is lovely, both acoustically and through the Ibeam. Unfortunately I didn't get to play it properly because my injured finger still sisn't right, but such is life!!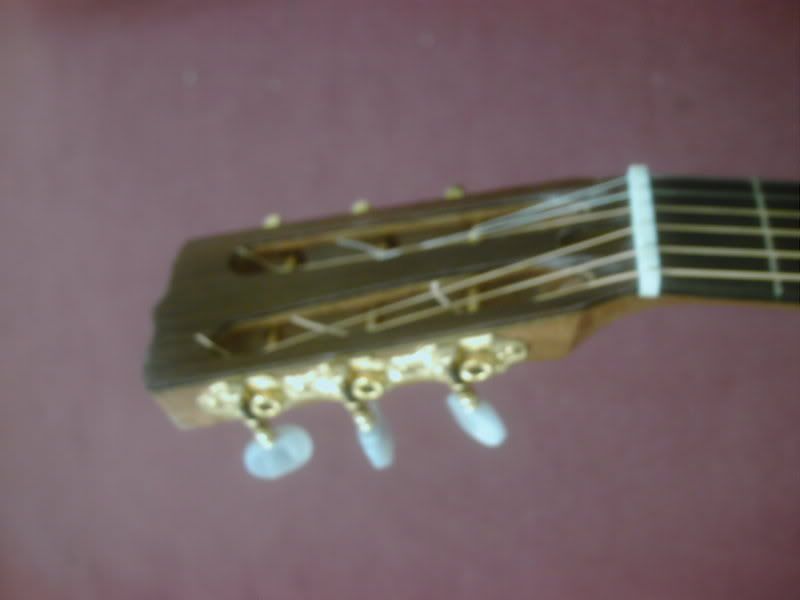 the volume control for the Ibeam....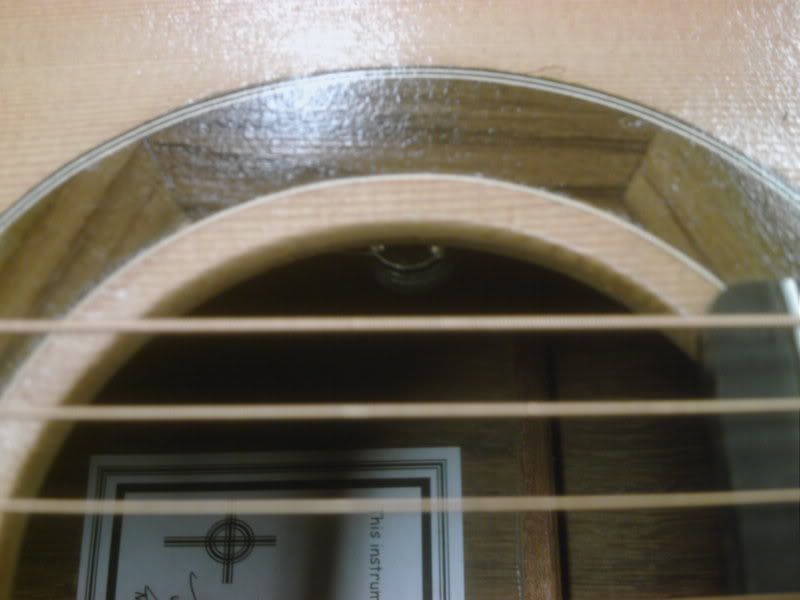 I've started a pair of mandos, both cherry with spruce tops, mahogany necks & rosewood fretboards.
one dread shaped one.....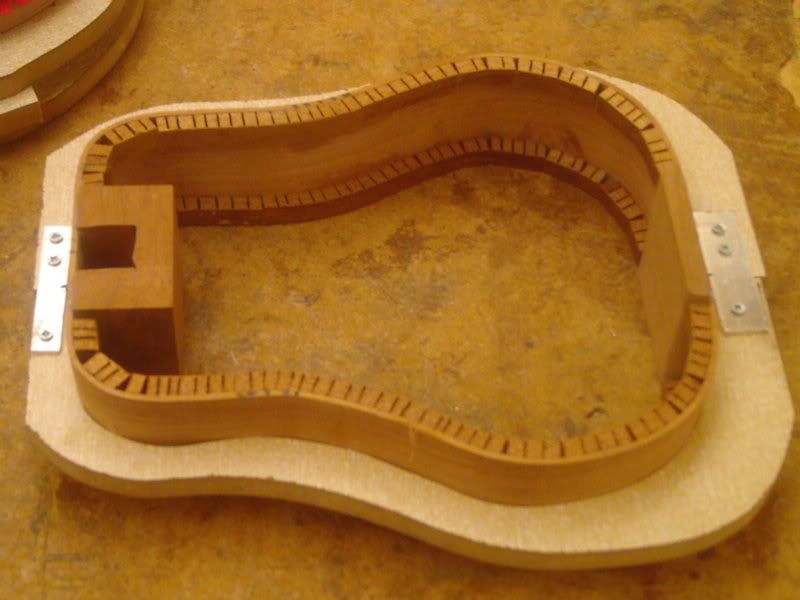 and a mandonaught S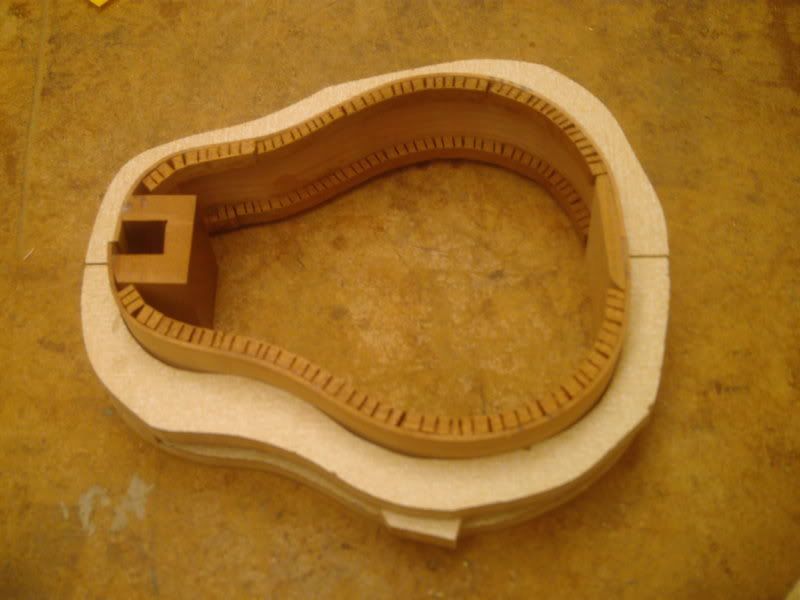 fretslots cut......
and ears on the headstocks....