two weeks til the end of term......
I'm not going to get #50 done for then, and even if I did, my finger wouldn't be up to playing it anyway, so I'm putting it on hold....... well, sort of. I might do bits & pieces......
anyway, other work.....
the mandola needed a new neck. the one I had made died as I was carving it and went too deep and found myself looking at the trussrod from the underside.......
ah well, the new neck is carved, fretted and fitted.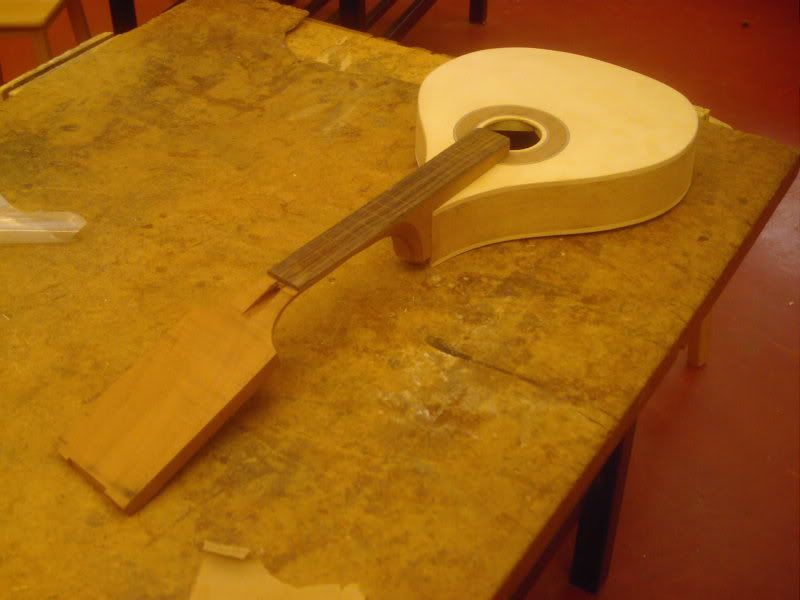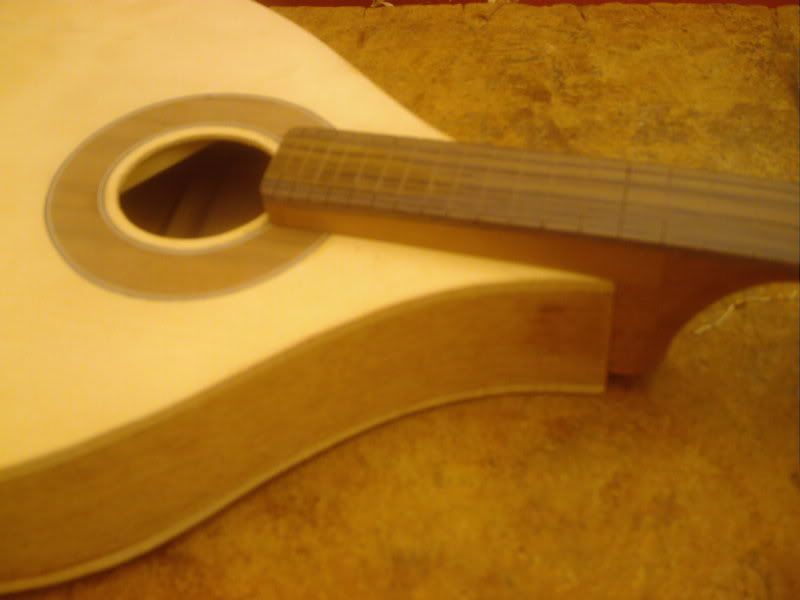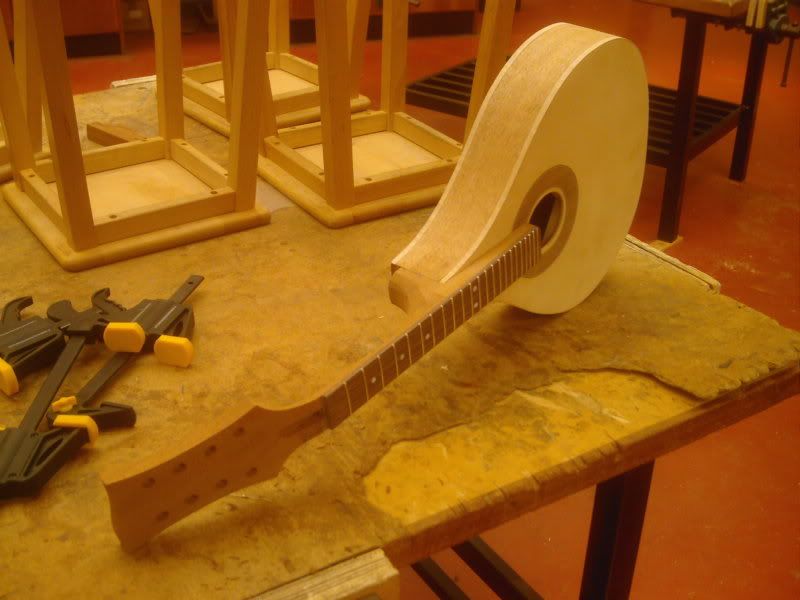 a maple heelcap is on, so a load of sanding before varnish.
the mandos.... well I got a back braced, attached to the sides, then a rosette fitted to the top, the top beaced and fitted.