okey dokey, someone asked me to detail the making of a neck to see if it was a job that he'd be able to take on......
there are 11 pics in this first section, so I'll prolly do it in two entries today and then post the rest when there's more to show.
this neck is for a kids guitar. It'll be shorter scale and narrower than a standard neck.
OK, start with a lump of wood.
this is oak to match the back & sides. I've cut 3 frets off the nut end to shorten the scale. then I do a load of measuring and calculating to get the length needed to place the nut the right length from the bridgeplate in the guitar body (seen above the neck block in this pic.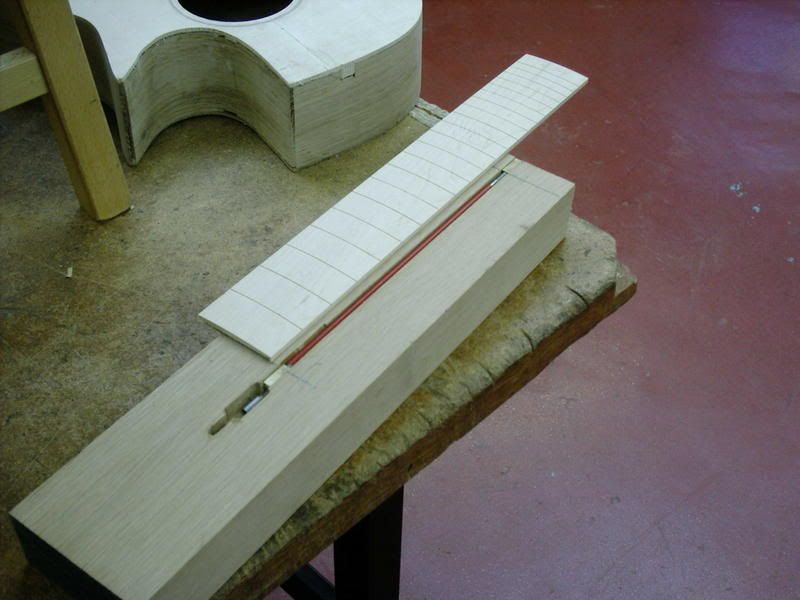 add a little for the tenon into the neck block, and then cut the slot for the truss rod. You COULD do this with a plough plane. A router with a fence is the way MOST folk do it, but as I have access to a vertical mill I shoot it thorugh that & it's done in 3 minutes.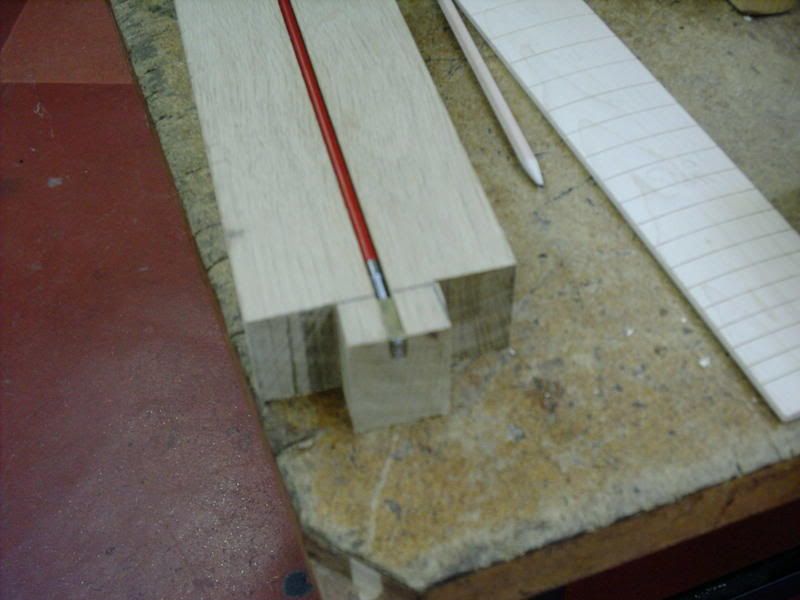 then I cut the tenon which will meet with the mortice cut into the neck block in the guitar. this can be dovetailed, fitted with a dowel nut or just glued in. Les Pauls are glued. That generally does for me too.....
Next the face angle cut to give a sloping headstock.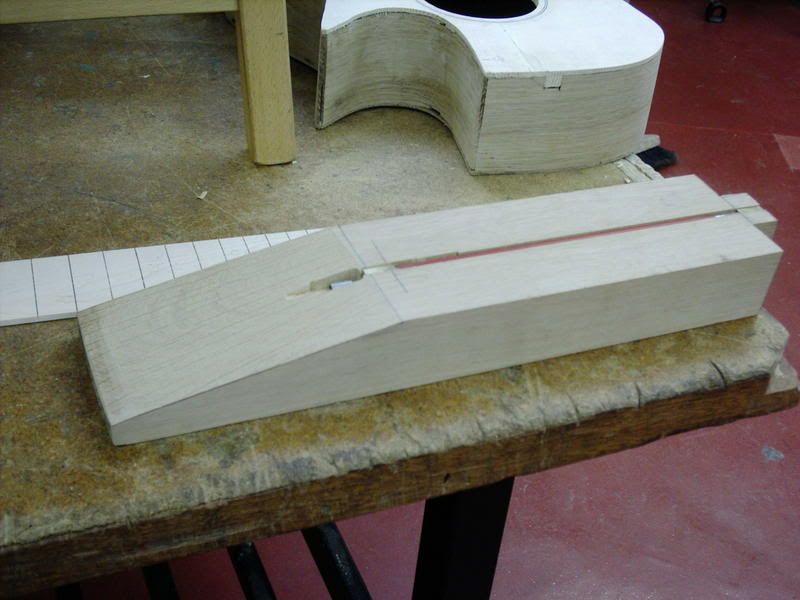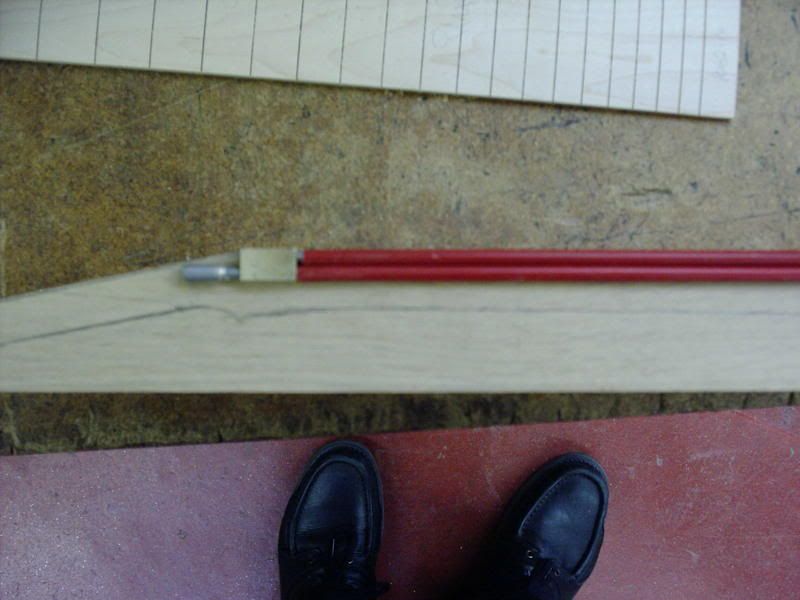 and the neck profile can be drawn on to bandsaw this.