yay, new camera!!!
so some work on the OM.
frets levelled & dressed
then after tidying off any finish that crept onto the fretboard, it is oiled, and work on the bridge starts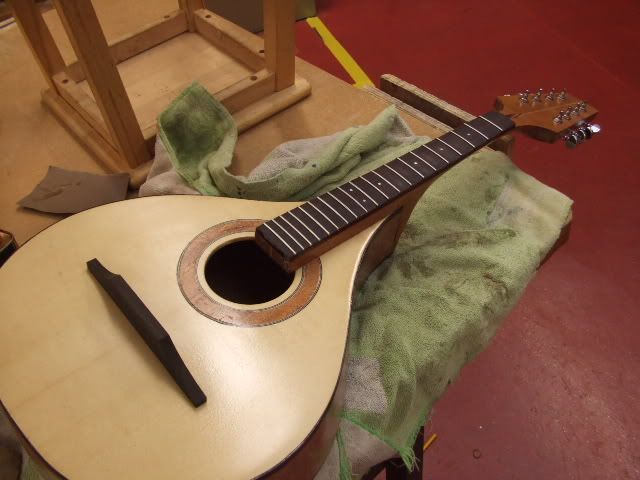 then a slot cut for the bone saddle & piezo, and a couple of strings to get an idea of how things are laying.....