so, bridge onto the mando.
work out the correct place by using my bridge placement jig. this uses the strings to hold the bridge in place while it's slid into place.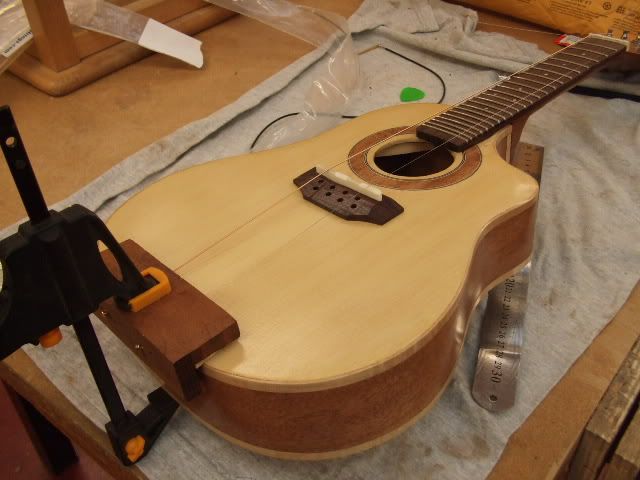 then it's cut around with a very sharp blade....
the finish is removed from inside the cut
and then the bridge is glued in place
meanwhile the OM has the pickup fitted inside the bridge and a hole through the top. the hole is small enough to be invisible under the bridge, and still allow about 5mm movement for intonation adjustment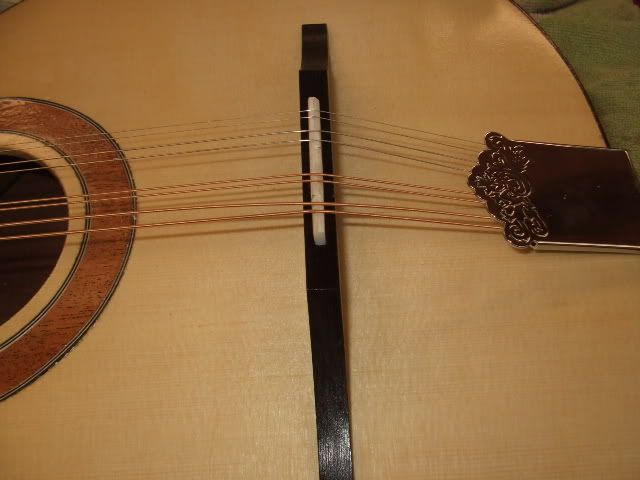 truss rod covers for both the OM and the mando.....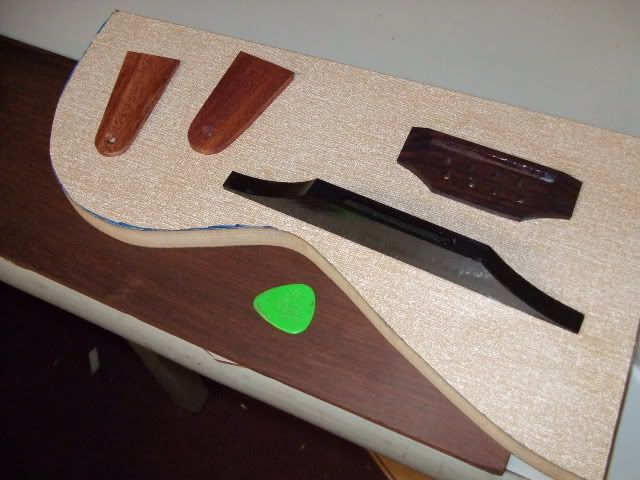 and the back is glued onto the 00 zouk