lots of little bits here & there.....
back bracing on the 00 zouk...
bridges of the OM & cutaway mando. the OM bridge is hollowed out to make it lighter and this is them after a first coar of varnish.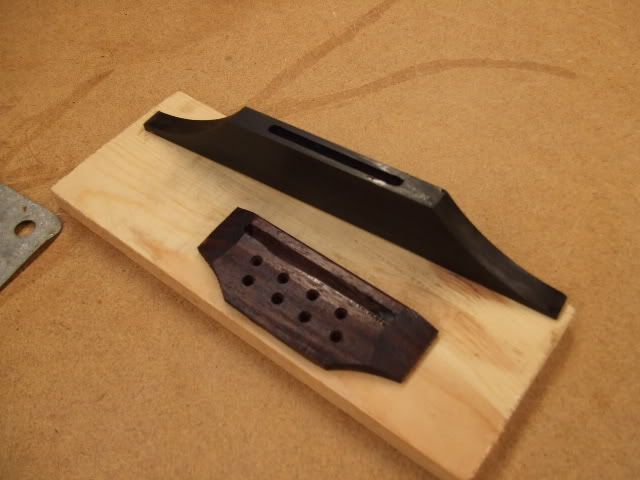 the tops of the jumbo & zouk...
after a couple of passes through the planer the rosewood for the jumbo is awful perty!!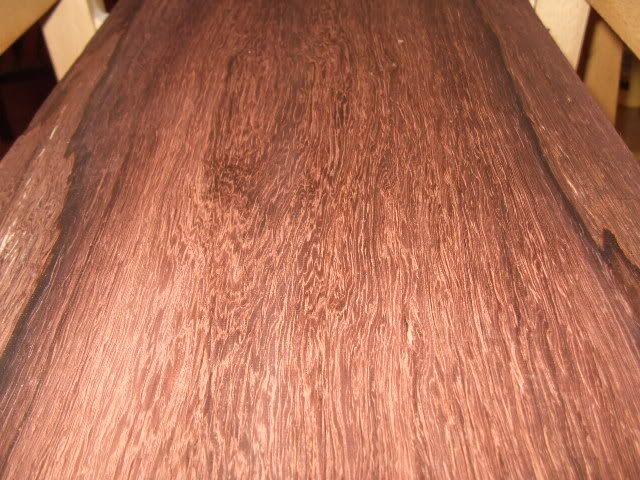 here's the back joined.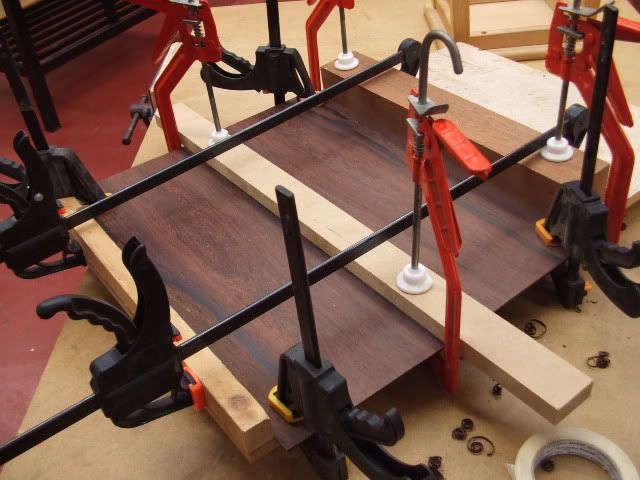 and heres roughly what it might look like. I'll make the body mould from this template