cutaway mando bridge pin holes reamed & pins fitted.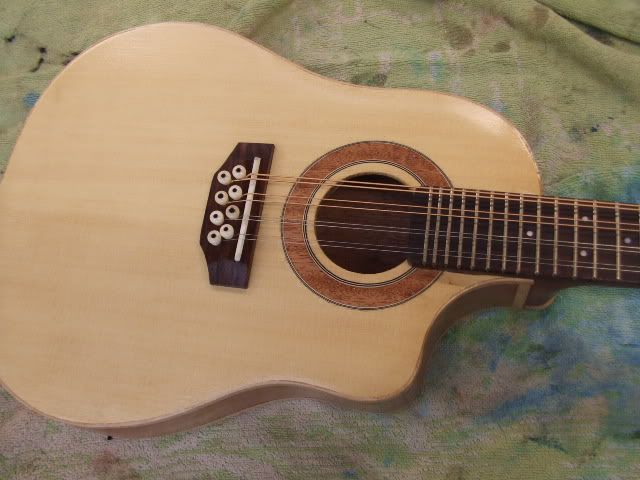 there are strings on it!!!
getting the wire for th pick-up out through that little hole to join onto the strap-jack is a LITTLE tricky, but with a little ingenuity and a crocodile clip on a cable........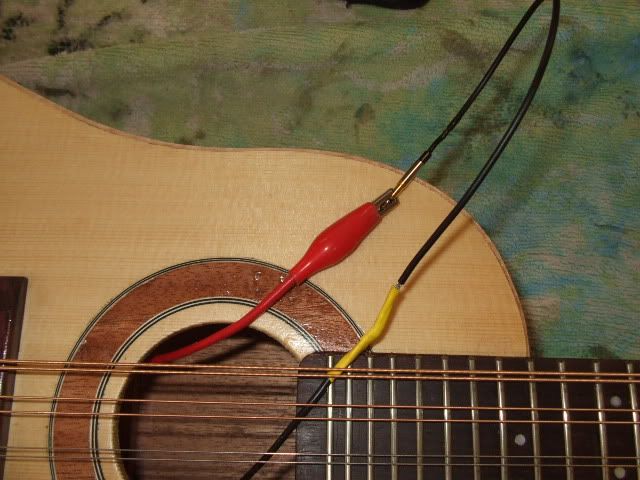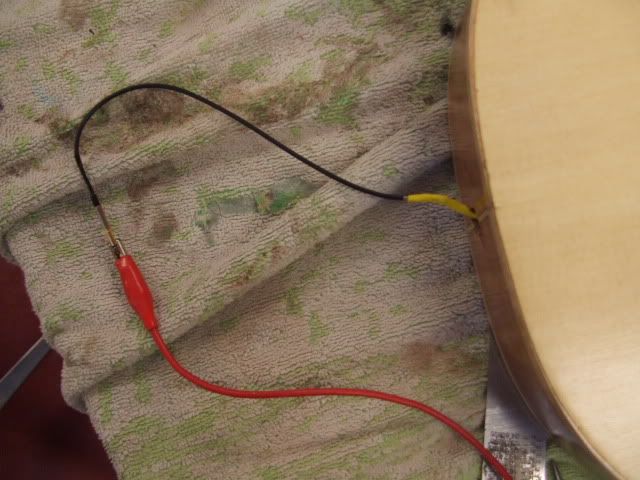 the OM is pretty much done except for a little setting up.
I'll leave the mando & OM for a week or two to let them settle under the string tension before tidying up the last few wee tweeks and getting them off to thier new owners.
I MAY have to record a little something with them before they go.......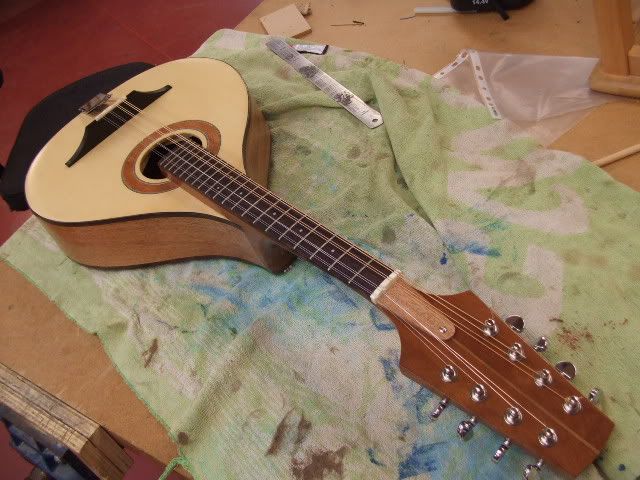 and the cutaway Jumbo is properly under way. the ends of the bent sides are trimmed and this is the back view, the biggest of the offcuts in the middle will become the cutaway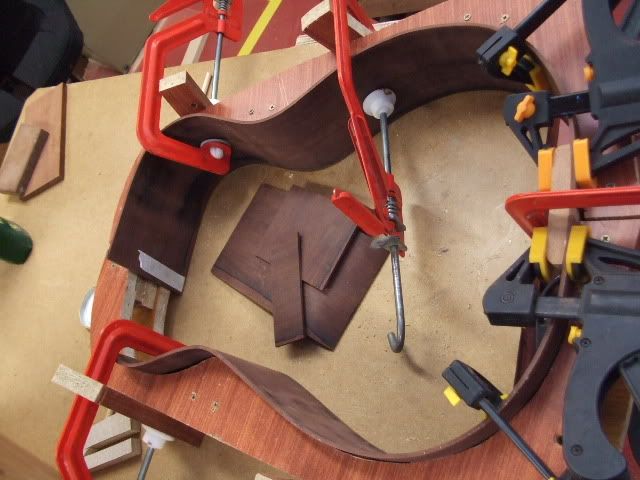 the tail block is glued in.