lots done today. my back is really playing up at the minute so it was a lot of sitting jobs interspersed with a FEW standy uppy ones......
so rosette on the church pew guitar.....
I used offcuts from the rosewood zouks to make a 6 segment rosette....
cut the angles & glue it to a scrap of MDF
use a rotary cutter to cut the rosewood and the mahogany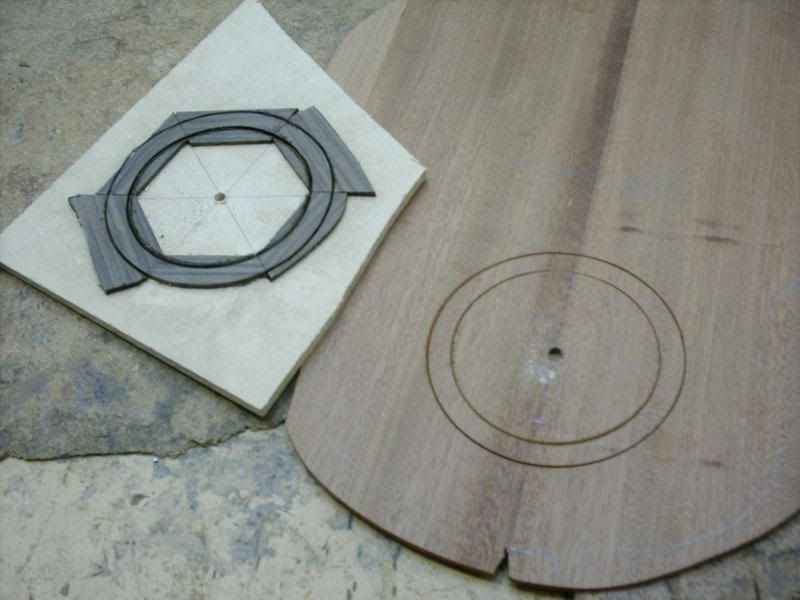 route the slot....
and glue them in there.....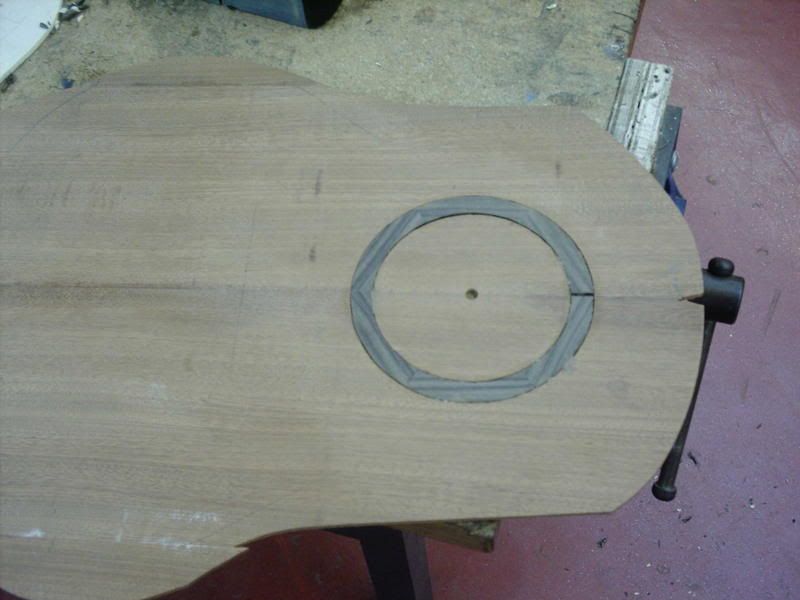 still to do is re cut the edges of the rosette and inlay a black & white stripe inside & out..
Also did the linings.....
the back went onto the dread mando......
and I got soundhole patches cut & glued onto both the zouk tops. this is a Lowden idea to support the edges of the soundhole so that there's less risk of it splitting
and the back went onto the second zouk.....