Archtop!!
OK, here goes on an archtop. On the cheap, as I haven't a clue what I'm doing!!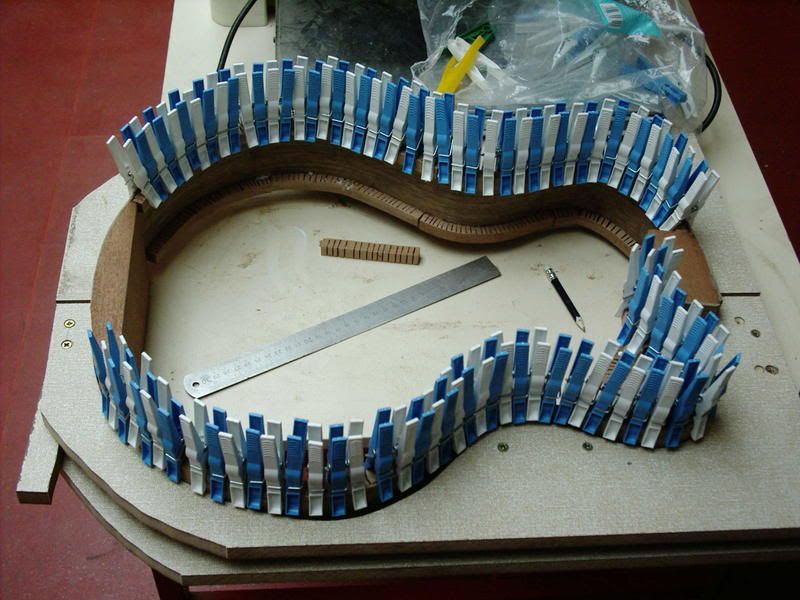 The back (Ovankhol) is flat like a regular acoustic and the front is carved from spruce bracing stock that I got from madinter for pennies..
the sides are bent, the linings glued in with neck & tail blocks and the back is braced then attached.