Fret marker dots (mother of pearl) fitted and the fretboard sanded to a 14" radius
frets in...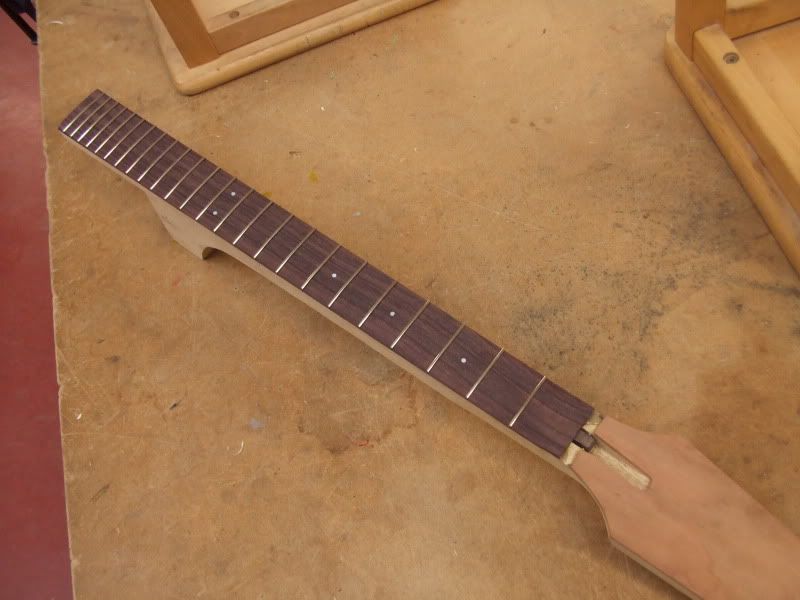 and then FORCED in my handy dandy fret forcing jig.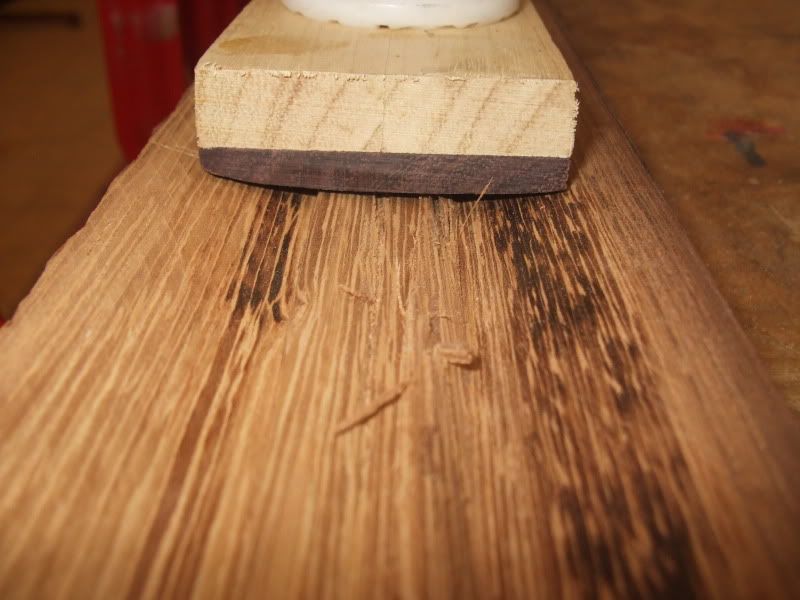 just a plank of iroko with a v shaped slot in it. clamping the newly fretted neck in it makes sure all the fret ends are nicely pressed home.