I had a rummage in my woodpile and found a big chunk of western red cedar that I'd nearly forgotten about......
I've been thinking about the idea of a carved top mandolin for ages now, and rather than the hassle of the A style neck join with all those intersecting curves, I've decided to go more celtic, with the same type of neck join as tha last couple of bouzoukis..
for some reason the decade builds (50, 60, 70 etc seem to be something a little out of the ordinary, so here we go with #70!!)
so, lets start with a body shape.....
the top joined...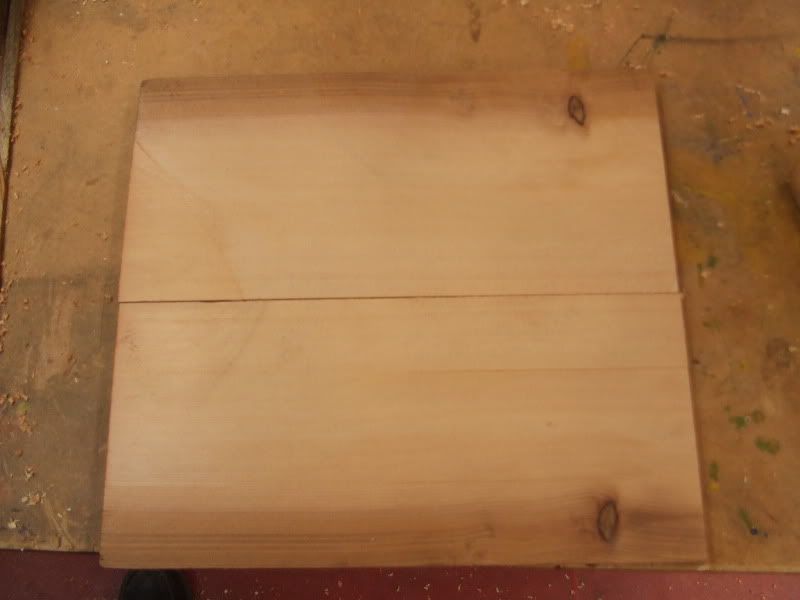 rough cut with the mango back...
to get the curve on the top, mark it out, set the depth gauge on the pillar drill and drill a million holes.....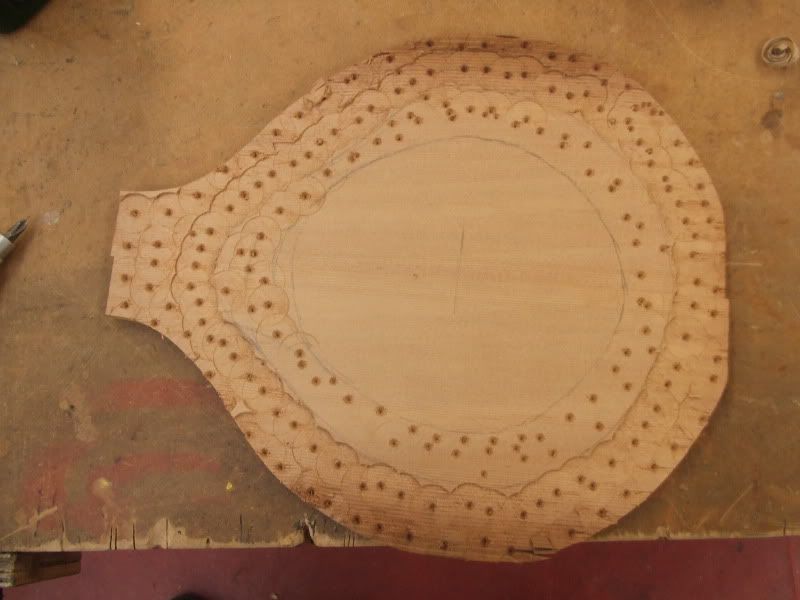 after some carving, some sanding and cutting the f holes....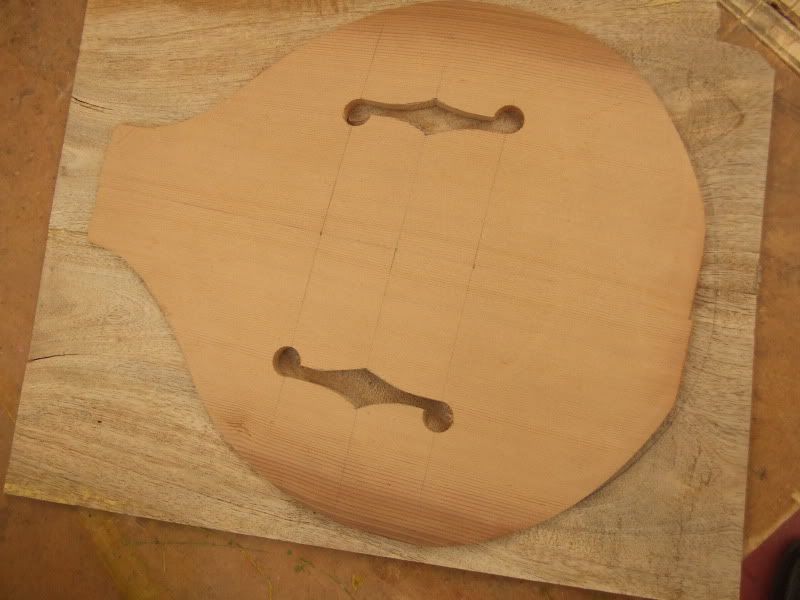 after much MORE sanding......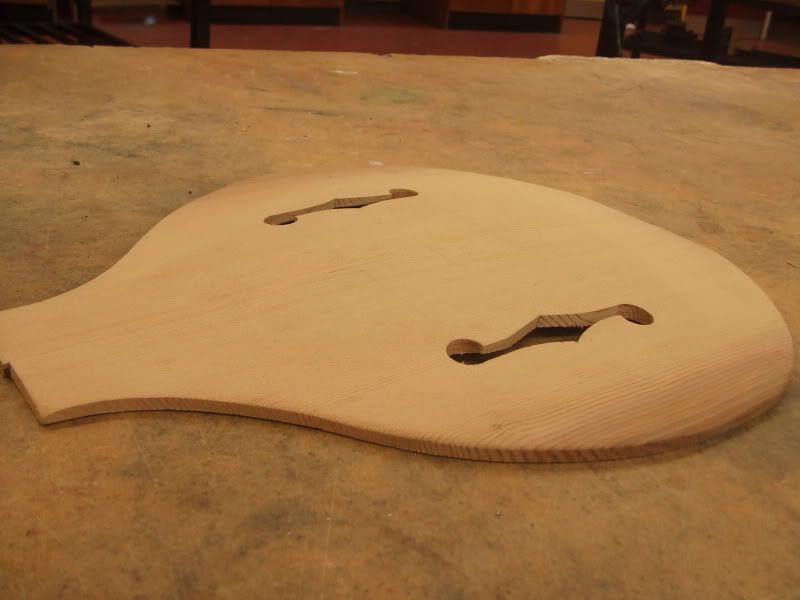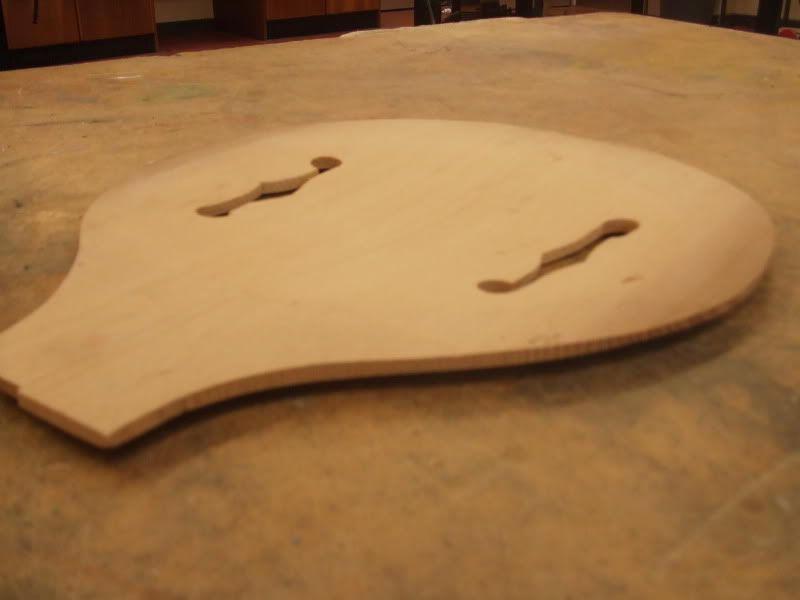 sides bent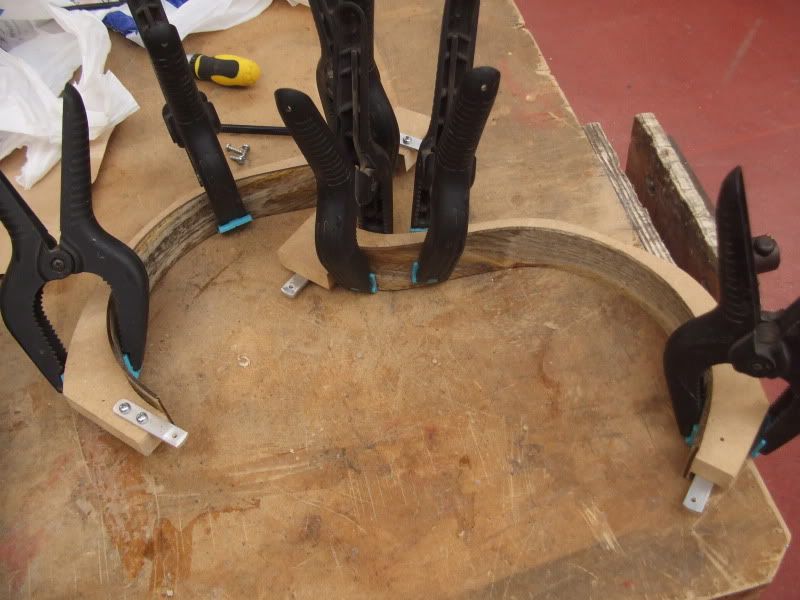 neck & tail blocks in and linings glued in place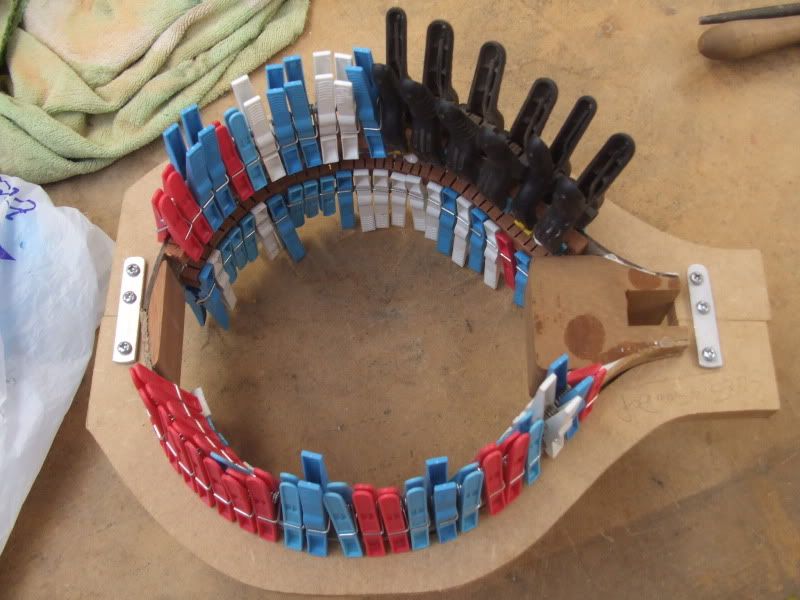 back brace glued in place