It's pay it forward time again!!
for those folks who are new to my blog, I try to give away a guitar or mando every year, as a tithe, giving it back as it were. I get a LOAD of my wood for free, from church pews and skips (dumpsters) so it seems only fair to make something every now & then to give away.
Hopefully this will be finished by the summer when I'll be attending a few Christian festivals & conferences. Last time I did this I found a wonderful young woman who sang like an angel and played a cheap nylon stgrung guitar. it was an absolute pleasure to hand over a steel strung acoustic when she had no idea that it was up for grabs. the idea is that this will be given to someone at one of the things I'm at in the summer and I trust God to guide them to me and let me see that they're the "one" when it happens.
anyway, this will be a mahogany/engleman 00 sized acoustic with a pair... maybe three.... soundports on the top edge and none on the front. some sort of pickup system.......
anyway, here we go!!!!
the top..... Engleman spruce.
the back...... Mahogany.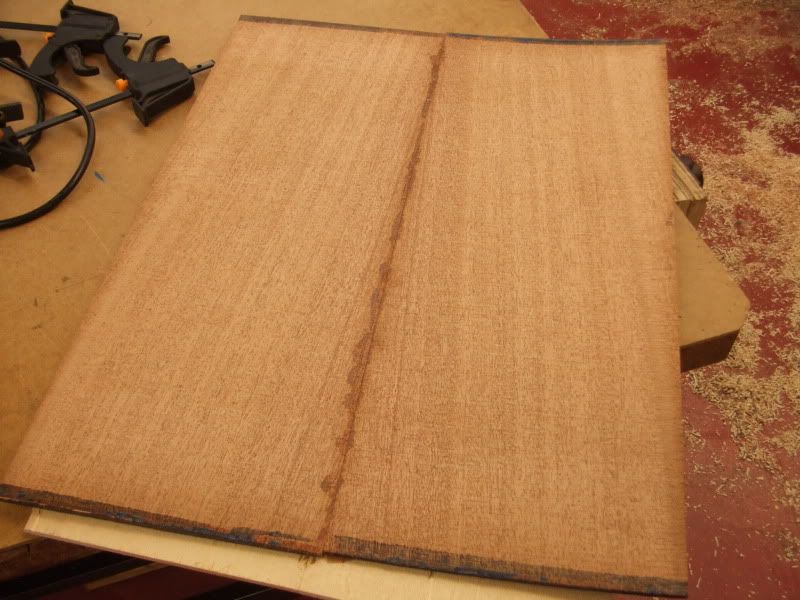 the sides...... Mahogany