Banjo rebuild.
This mandolin banjo came my way via freecycle. wonderfully free of charge, but needing a LOT of work.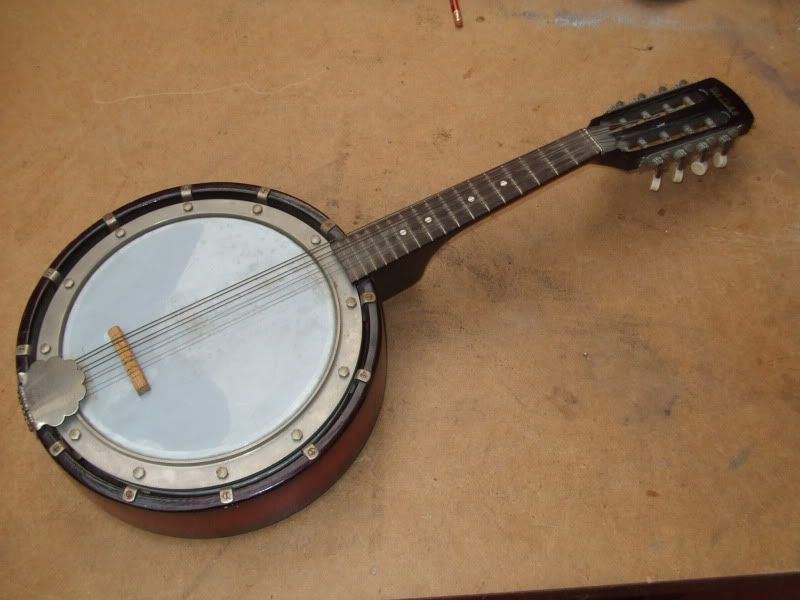 The neck angle is all off and the glue joint between the sides and the back has let go.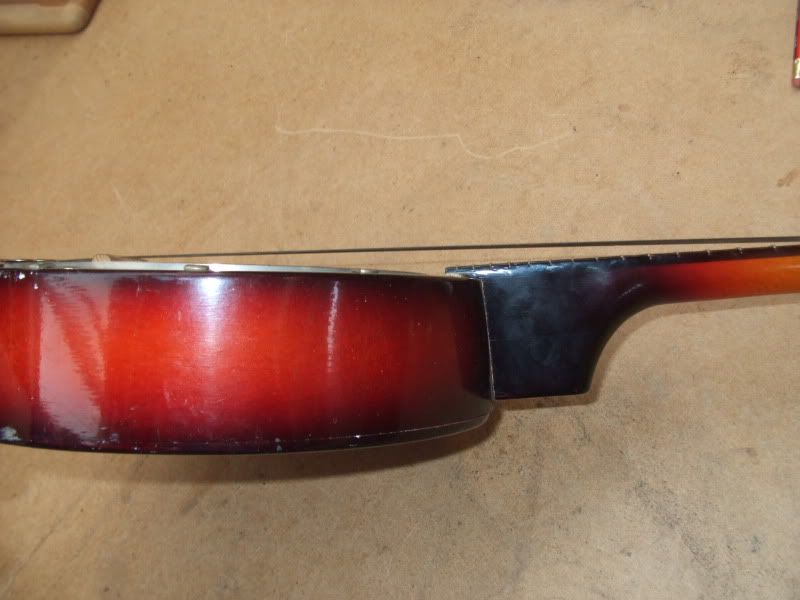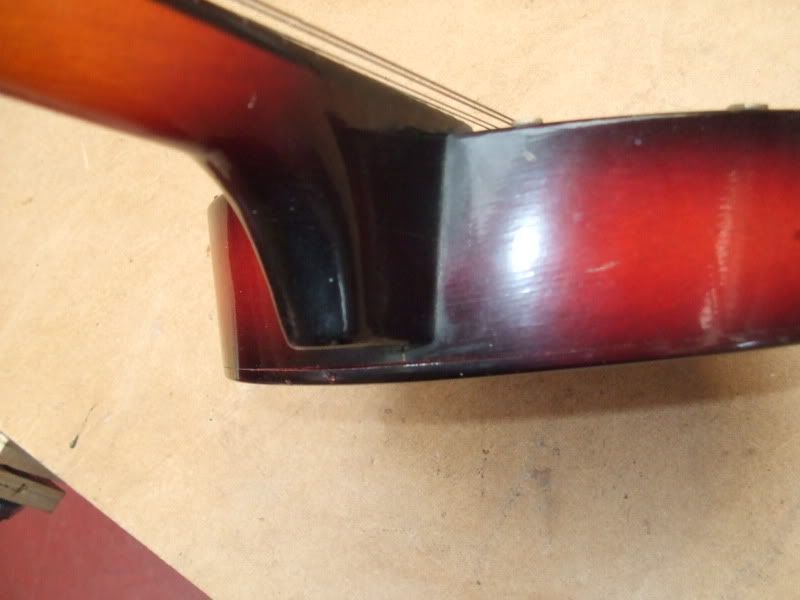 My PLAN at this stage is to keep the one piece drum section, repair the pot (the wooden surround) and fit a longer 4 string tenor neck, so that my #2 son who plays cello will have another instrument with the same tuning........ Worst case scenario is that the pot doesn't hold up and I'll have to make another one from scratch.
so, first it comes easily apart with the aid of a screw driver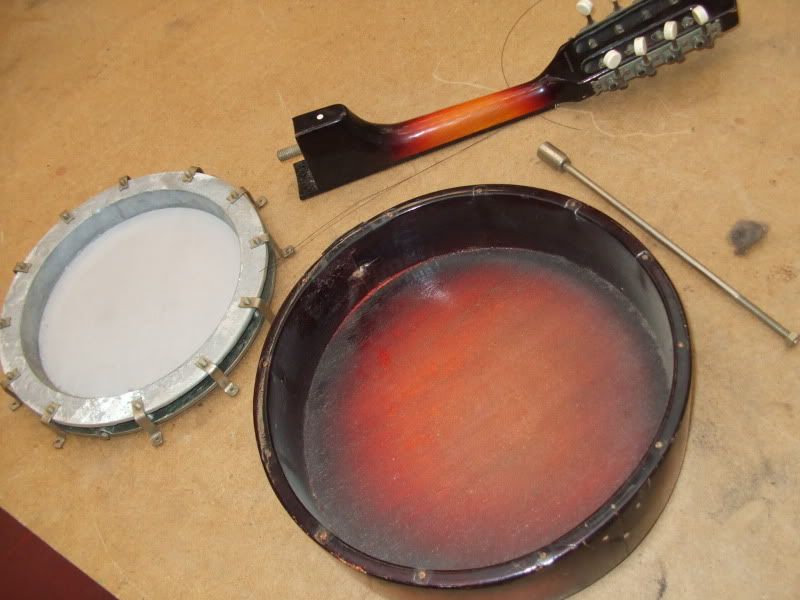 then re glue the back & sides joint. I also added a L shaped block of wood to provide extra support when the neck goes back on.
and the neck is a piece of beech I had in the stash. I decided on a 550mm scale length..... there's probably a good reason for that....... anyway, the fretboard is East Indian rosewood. I have a drawer full of strat tuners so this will have a 4 on a side headstock.