Cherry OM.... lots of sanding and a first coat of lacquer.......
cutaway jumbo....
tuners on, nut cut.....
bridge placed using my handy dandy bridge jig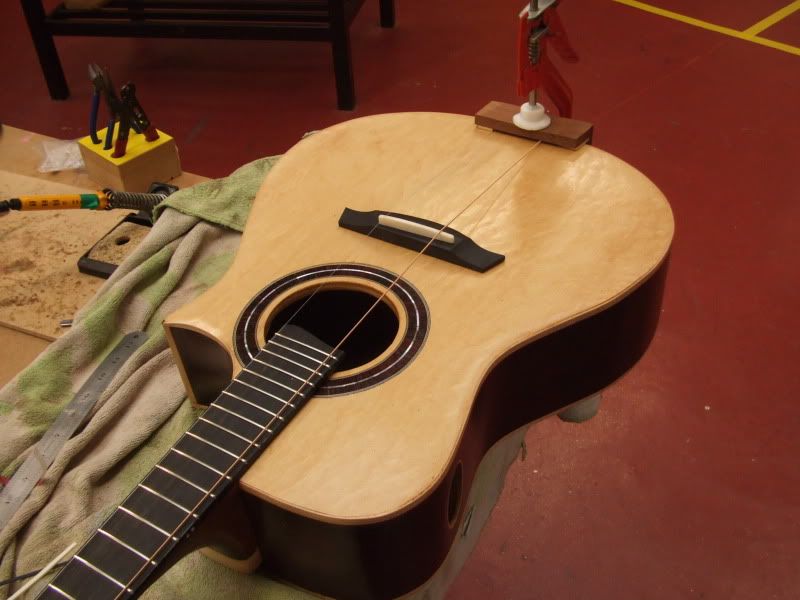 bridge glued in place (in case?)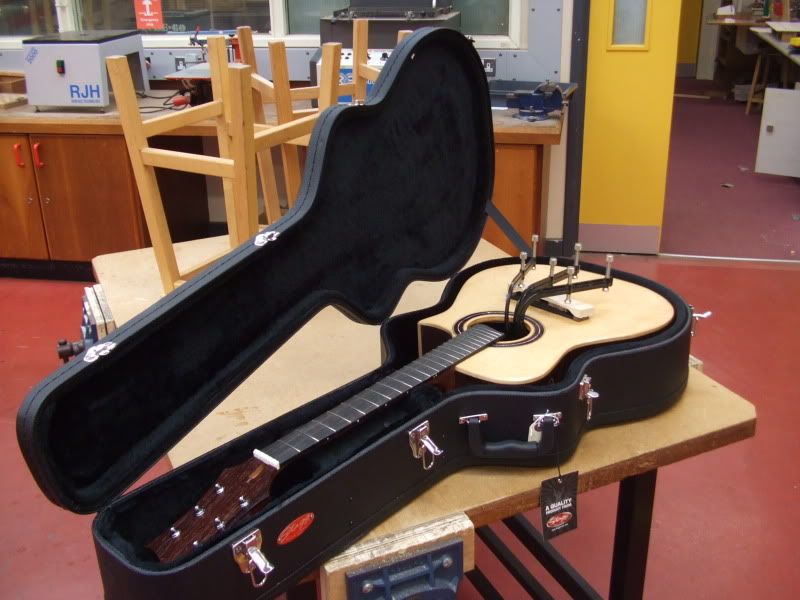 bridge pin holes reamed out. strings on!!
LOADS of setup to do, including replacing the nut as I took the high E too deep..... but I'll leave it under tension for a few days before I get to it.