Cherry OM.....
rosette sanded flat.....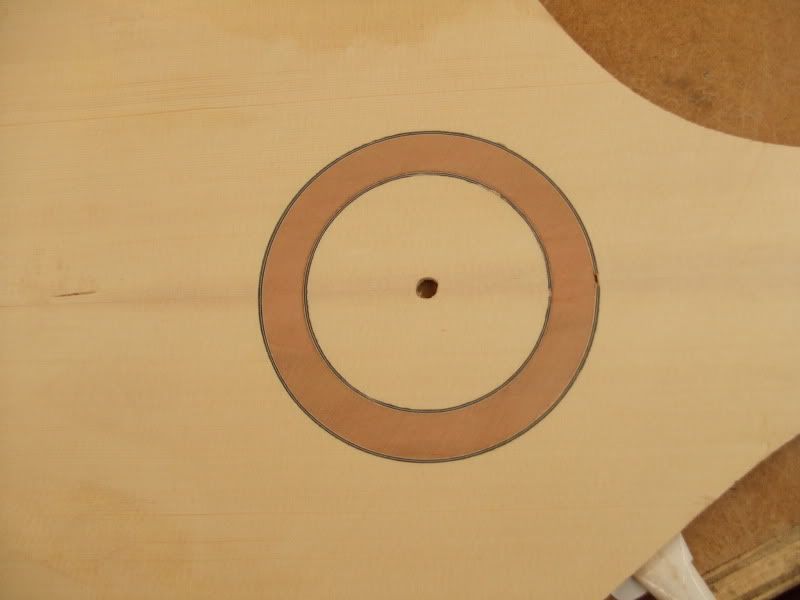 soundhole patch fitted...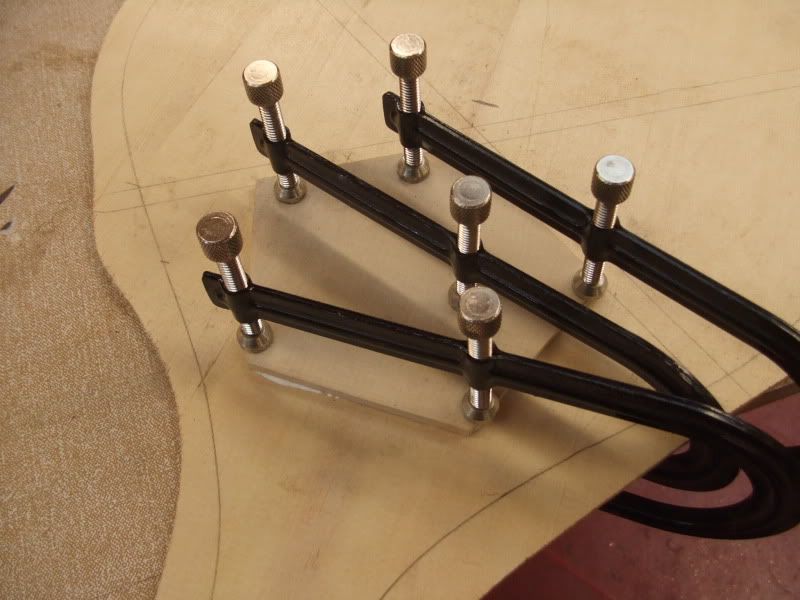 and soundhole cut out..... I KNOW this looks a funny shape, but the edges will be trimmed once it's glued on!
X brace glued in.....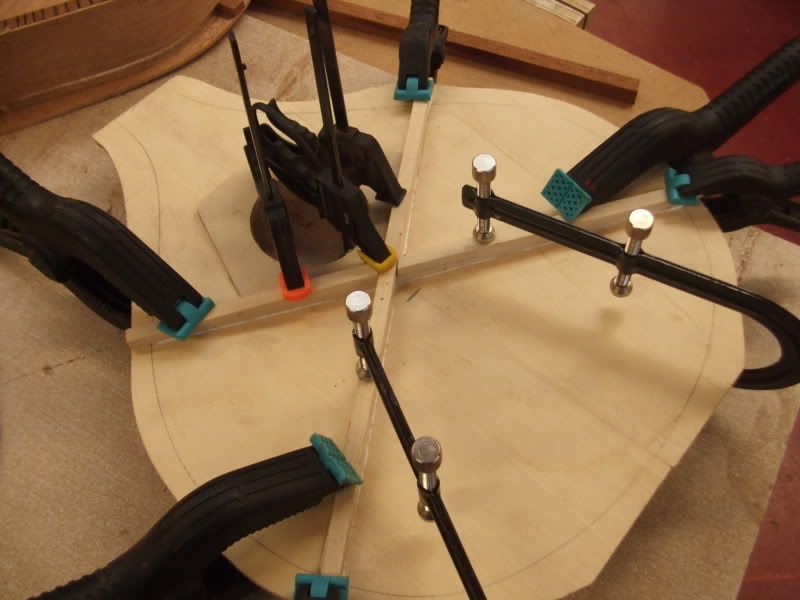 and I've just remembered that the original spec was a rosewood rosette to match the binding and fretboard, not cherry to match the back & sides...... I'll talk to the commissioner and ask him what he thinks. if he wants the rosewood, I'll save this top for another build and make another one with a rosewood rosette!
Neck....
rough cut (with the cherry headplate)....
and with the headstock trimmed a little.....