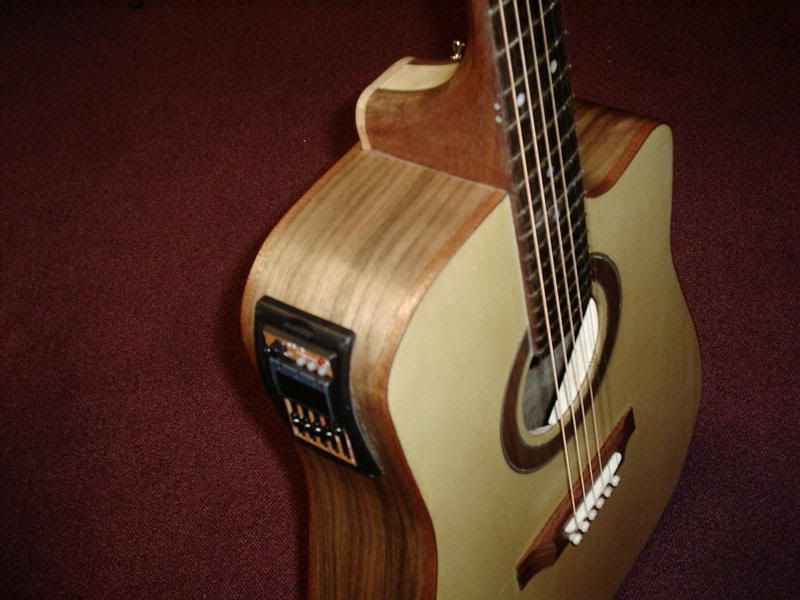 So, intonation set, the high fret up around the 15th or so sorted and a label put in there too!!
I'll leave it over the weekend to get used to the tension and give it a thorough testing before detuning it and getting it all parceled up to post to Canada.
Really pleased with how this turned out!!