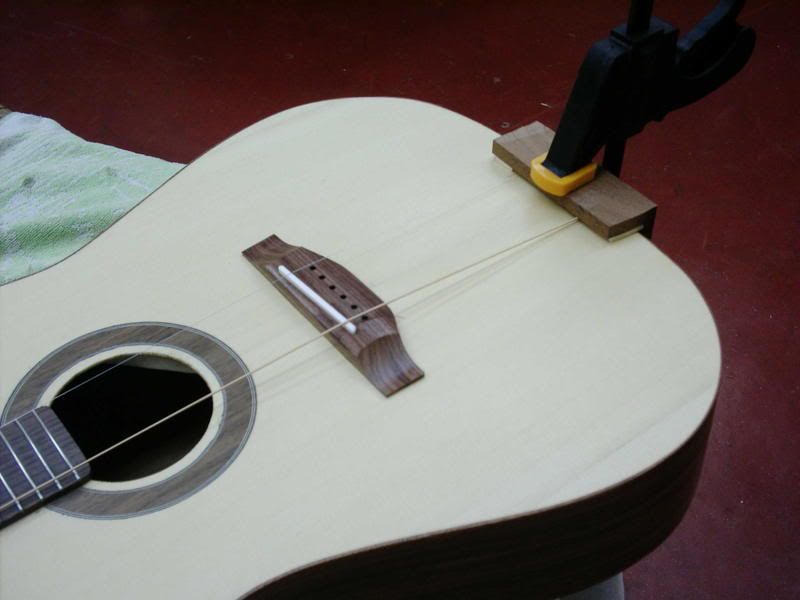 So, Steven's guitar was entrusted to the lovely people at parcel farce this afternoon. Hopefully he'll have it by Monday night, Tuesday at the latest.......
Tims dread?
well, the bridge went on using my patent bridge locating jig.
then once it was glued on, the bridge pin holes were reamed out and the bone bridge pins fitted.
then it seemed only sensible to stick some strings on there too......
So, a lot of tidying up to do, but it SHOULD be in the post to Canada before the end of June.......