Stephen's bridge is on!! Clamped in place with a cork bottomed caul that I made today. Hopefully tomorrow I'll get the bridge pin holes reamed out the right size and make a start on the intonation. Nearly there!!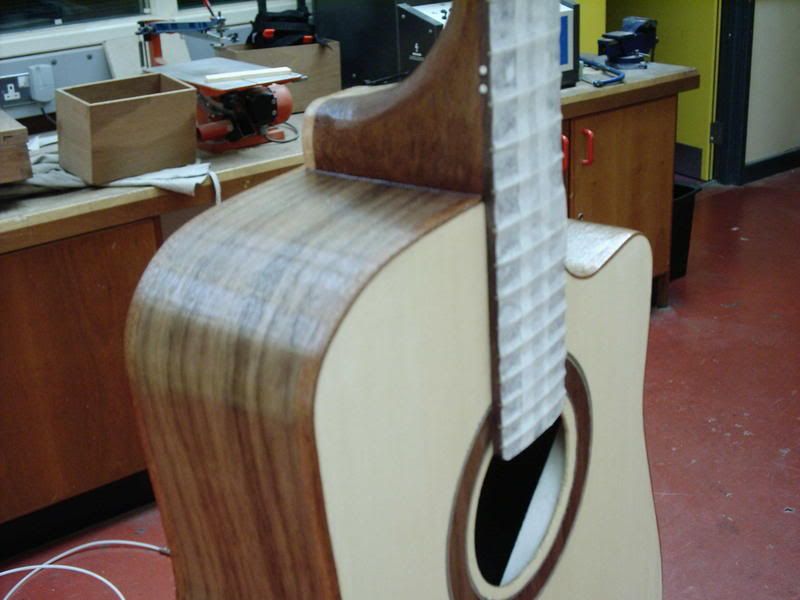 Tim's has had it's first couple of coats of lacquer.
It's amazing how the wood really comes to LIFE with the lacquer on there!!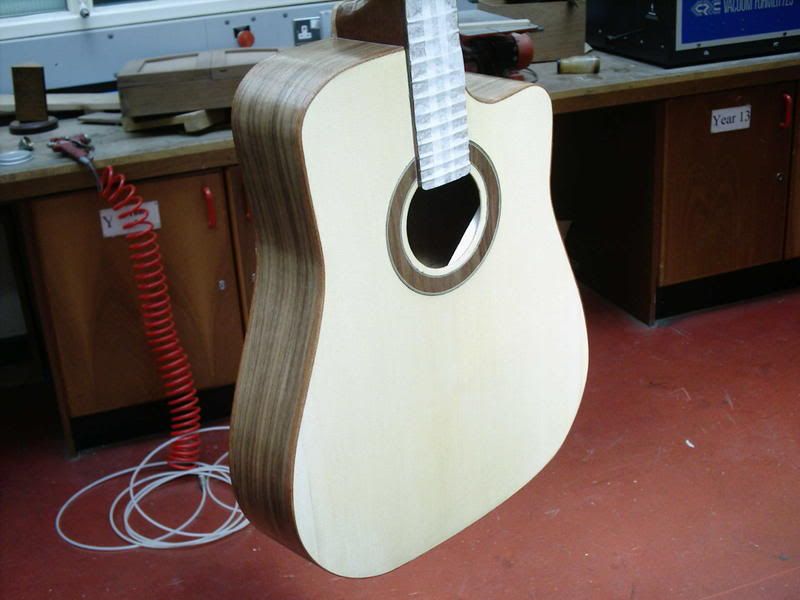 Now things slow down as the lacquer needs to dry out before I can sand it back ready for the next coat.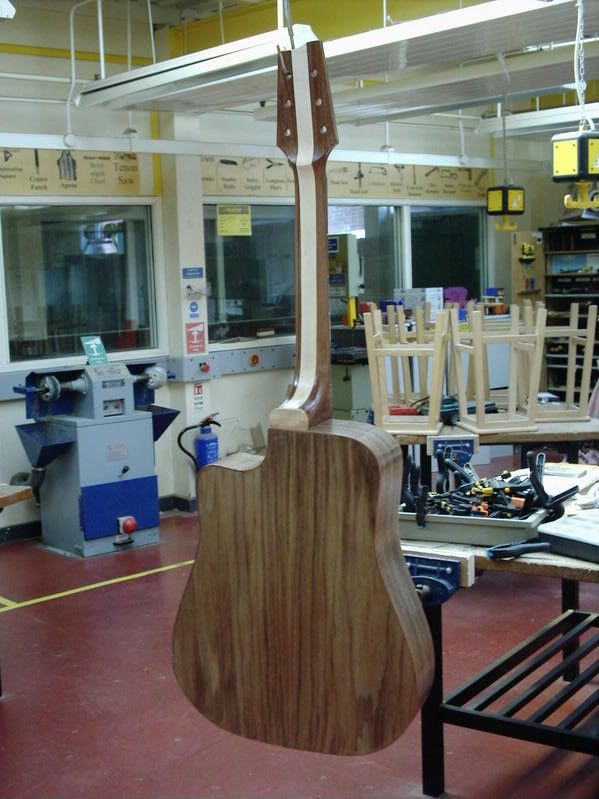 Still on target for completion before the end of the month!!