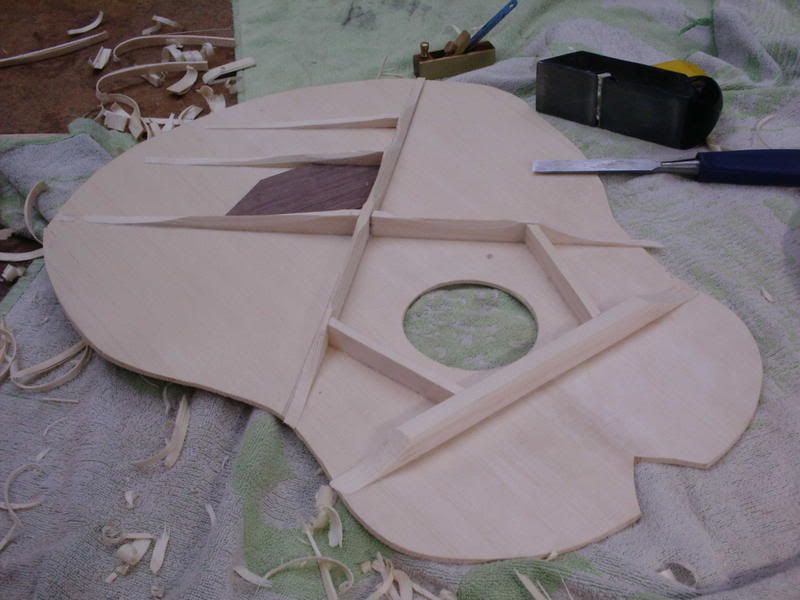 AT LAST!!!
the parcel arrived from Spain with the bracing wood!! so the last couple of days have been spent shaping, glueing and carving the braces on the inside of the top.
the bridge plate is walnut, and these braces were about 1/2 way carved when I took this pic.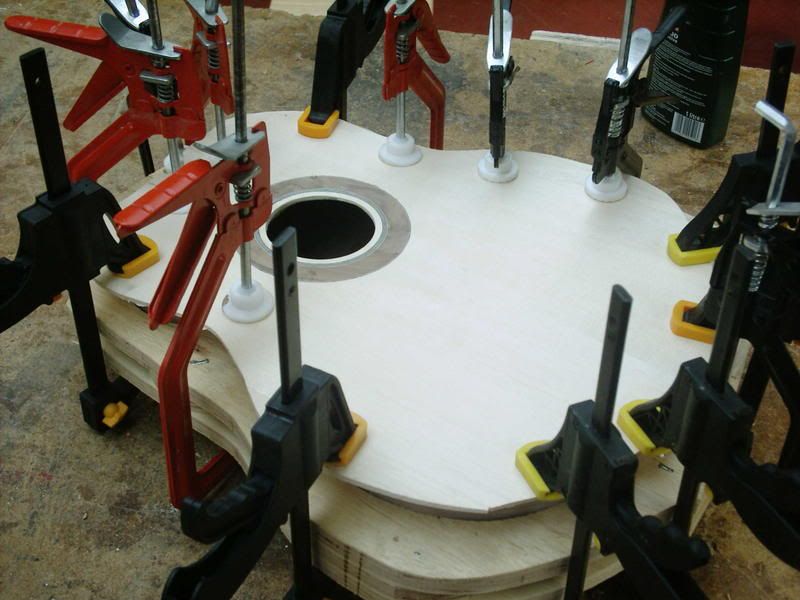 once I was happy with the "ding" of it, it was glued onto the back & sides and held with all the big clamps I own!!
I've also been looking at the neck and slimmed it down from the 25mm thick to it's "racing weight" of a hair under 22mm
while I was waiting for the parcel from Spain I let my mind wander in the direction of the electric cello I've been plotting for #2 son for quite a while.
I had 90 minutes covering a silent study unit so I produced these drawings.......
Deliberately blurry to stop y'all stealing my ideas!!! (right!!)
I've lammed up the thru neck, maple, mahogany and maple.
the maple came from my favourite builder's yard and the mahogany is a chunk of a tongue & groove wall panel......
still, nice grain, even nicer price!!