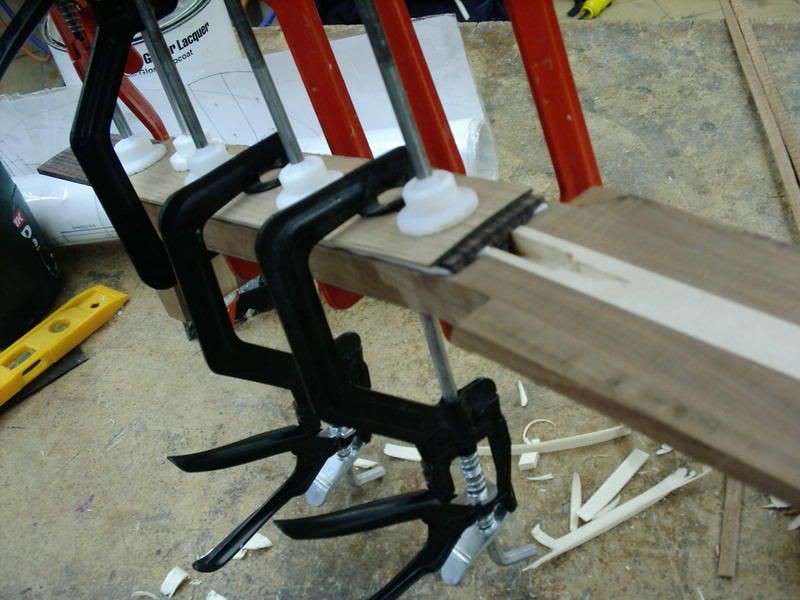 Have I mentioned how much free time I have now that my senior students have gone off timetable for their exams?
well, today I had an extra hour as one of the classes I have left went on a field trip so I missed 'em!!
so, two main jobs today.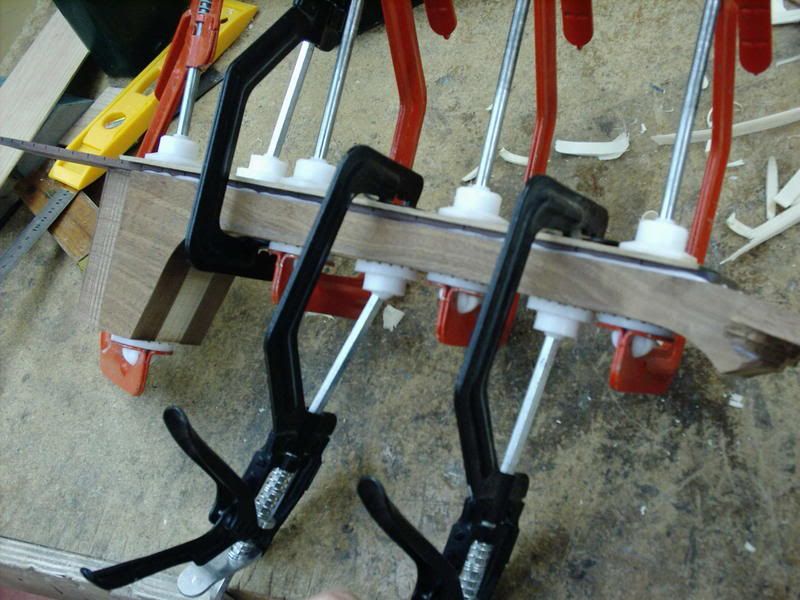 the neck was assembled. I planed the face of the headstock flat then saf-t-planed the back to get it parallel with the front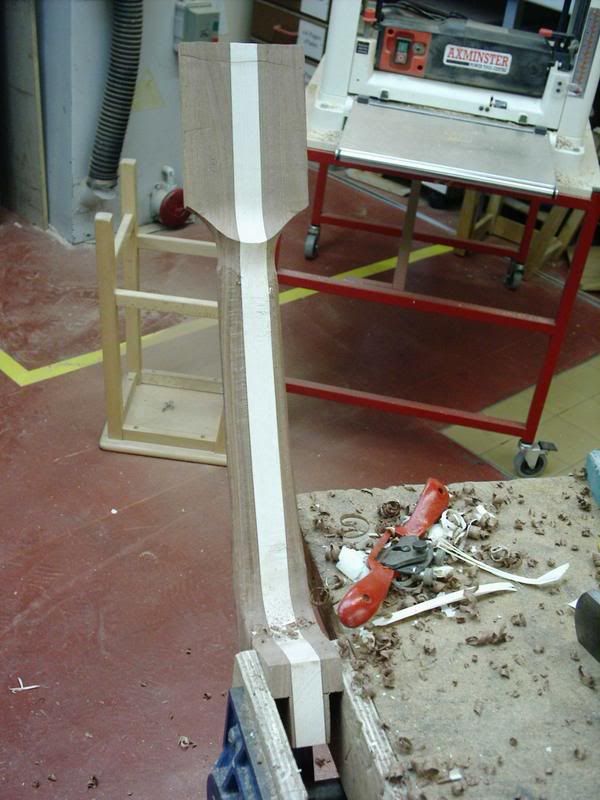 then I glued the fretboard onto the top, not forgetting to put in the truss rod first!!
then after that dried I started shaping things. there is still a LONG way to go, but suddenly it starts to look like a guitar neck!!
the other job was binding the body. I did the top, but ran out of tape so I stopped at B&Q on the way home and got a few more rolls. Tomorrow I'll do the back and work on some more on the neck