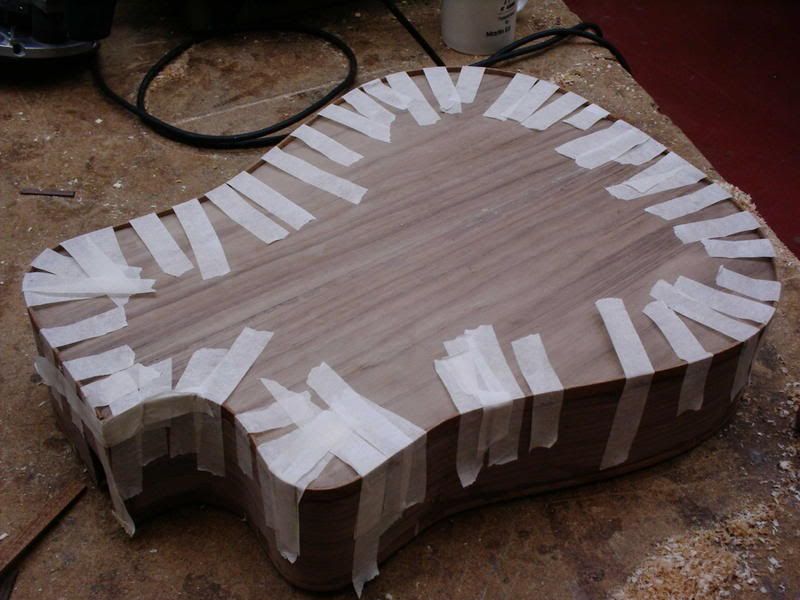 rear binding done, then a little more work on the neck.
the headstock is now headstock shaped,
and after a little work I was able to roughly attach the neck to the body.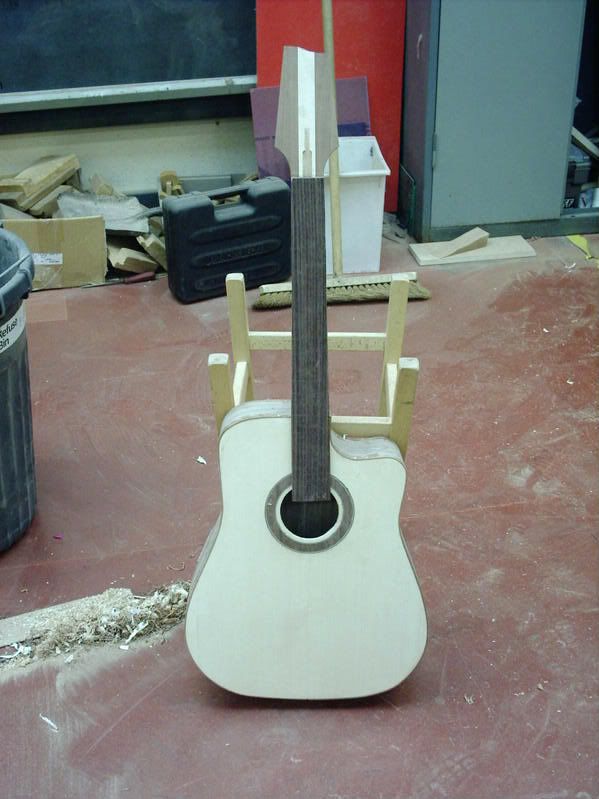 Suddenly it looks like it might end up like a guitar!!
there is a LOT of work still to do. before the weekend I'd LIKE to get the fret markers done and the frets fitted and then sort the neck joint properly.
I also steel wooled the lacquer on Steven's guitar and fitted the tuners. Next job on it is making and attaching the bridge