So, progress on Steven's walnut/spruce guitar......
The back & top are joined, and I got the sides bent too. I LOVE working with walnut, it bends SO easily, looks great and sounds great too, what could be better?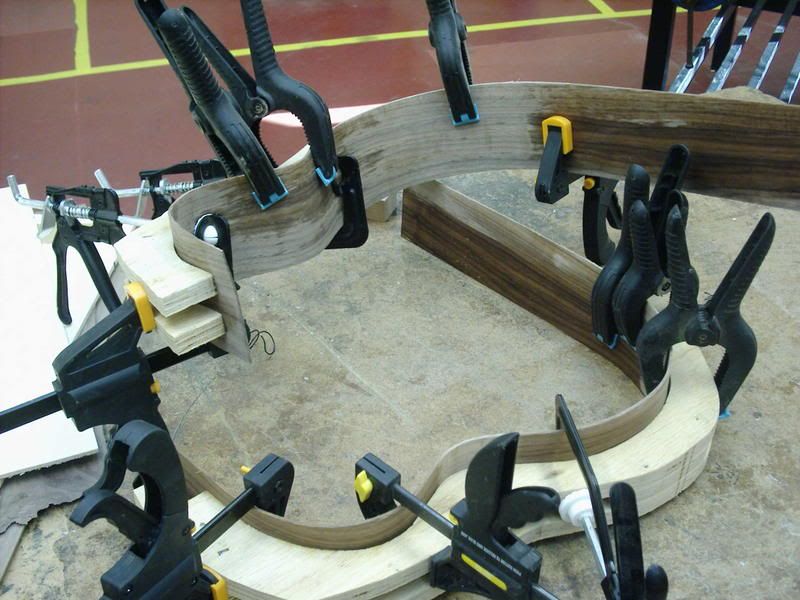 Also, while rummaging through the wood pile I came up with a piece of walnut that would be useless for anything.....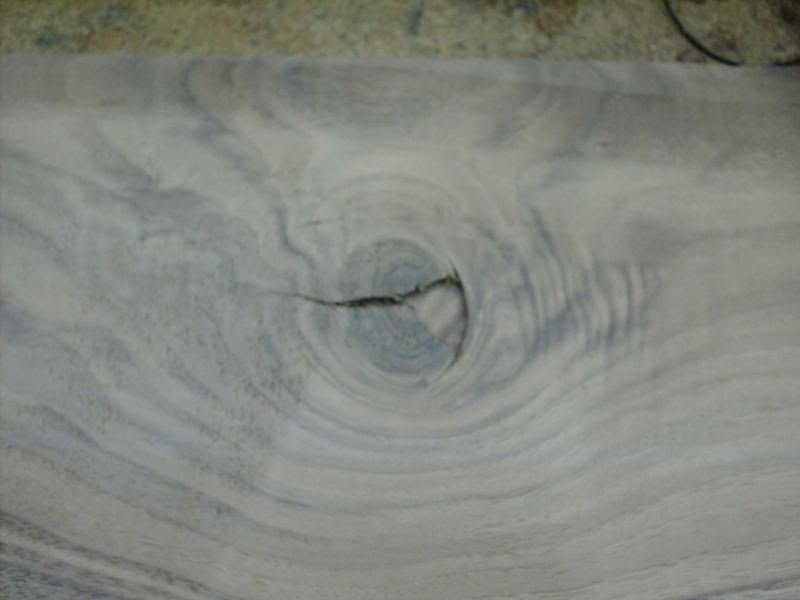 except a pretty special rosette......
the crack in the middle will be cut out and I reckon that this'll look great!!
be a git to plane, but then, rough with the smooth, right?