New commission from Steven in England.
Yay!!
Ok Steven wants a guitar that is VERY similar to something I'd build for myself, so I'm hoping that this will be something REALLY special.
the spec is a 12 fretter, walnut/spruce body the same as the 12 string I'm just finishing, EI Rosewood fretboard & binding.
Timescale? Well, the Easter holidays are all but upon us but I'll try to get something done before Thursday when I get locked out of my workshop for two weeks (ah, the perils of building guitars in your lunch break eh? But still, it's warm, dry and I have free run of the machines!!)
So far I've resawn & planed the wood for the back & sides.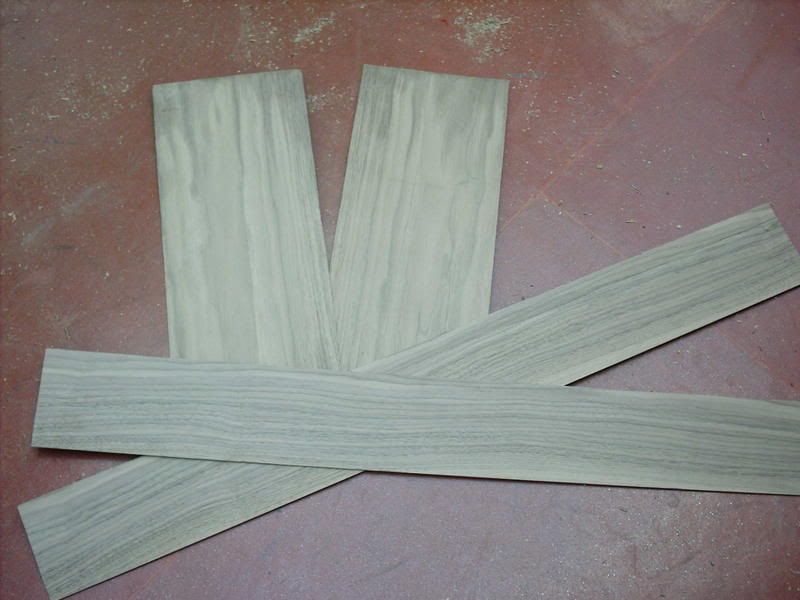 I'll joint both backs and see which one feels stiffest, then match up the sides to go with it.