well the jumbo that I've been building at the Sam Irwin evening class is done.
+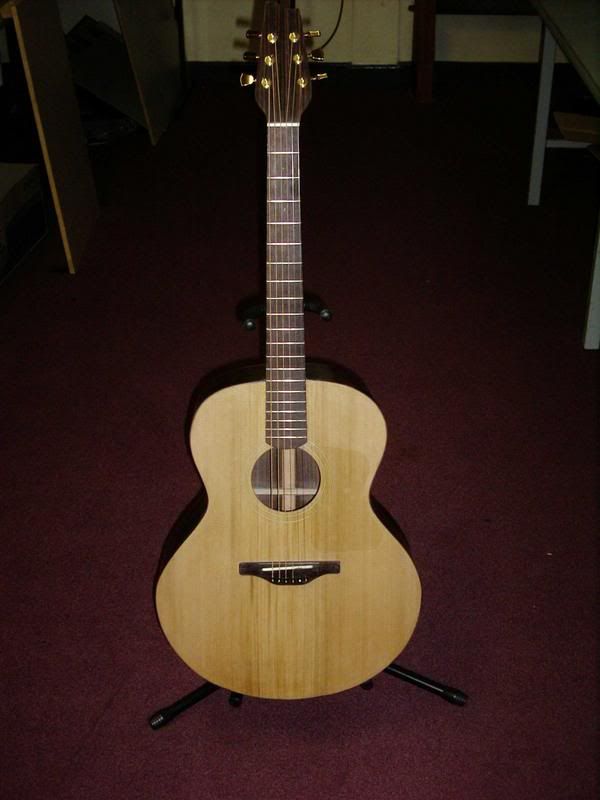 I'm REALLY chuffed with it. I've stuck a piezo under the saddle wired straight to the jack so that I can try a few preamps before I go daft and start drilling holes in it. I have fancied a fishman elipse blend, but they aren't cheap.......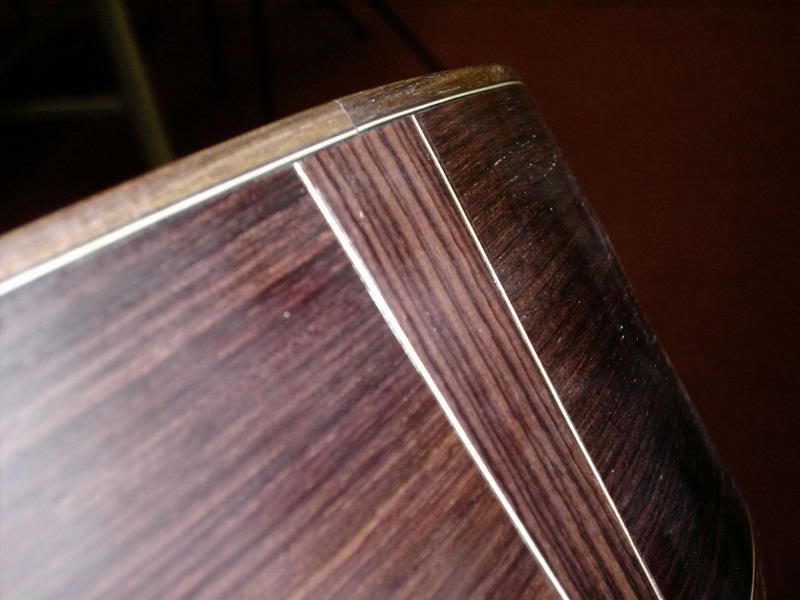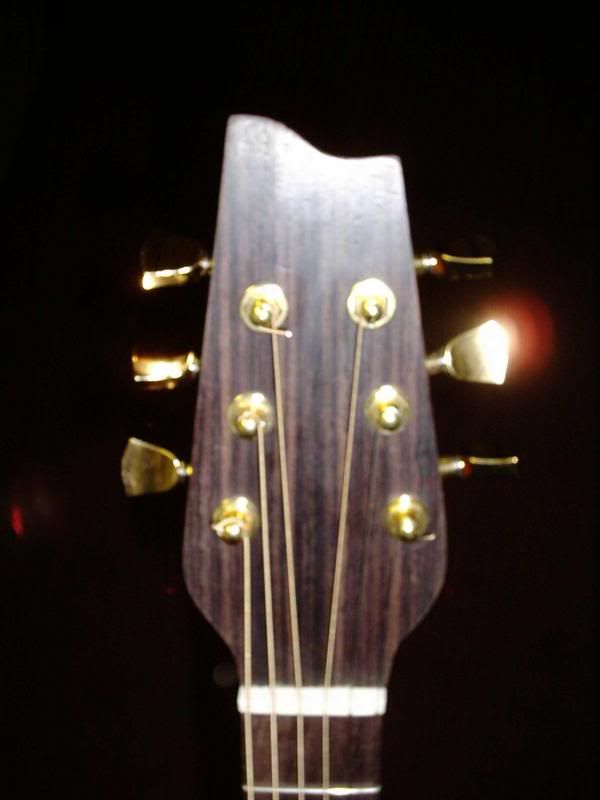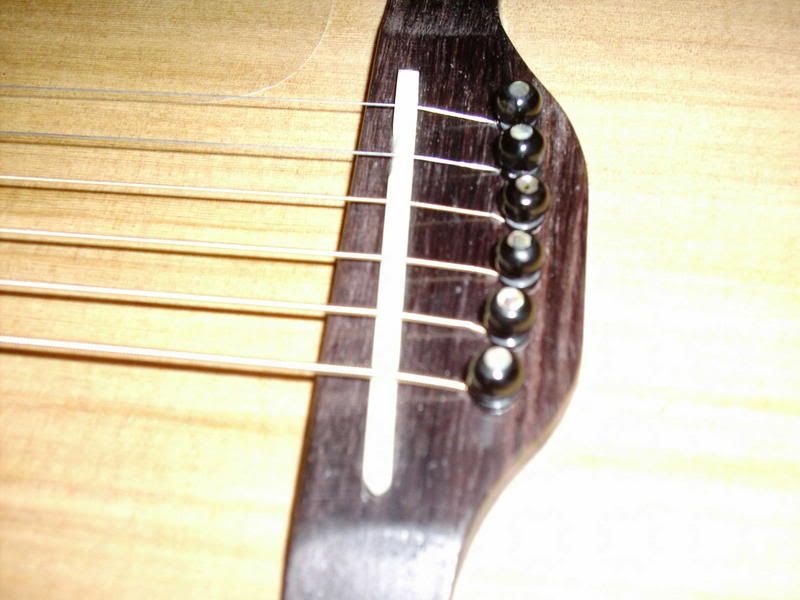 No truss rod cover on this one for my celtic cross logo, so I put two on the label instead!!!
Other work, I have shaped the back of the neck on the Les Paul...... this shot really distorts the head!! that top edge will be trimmed after the faceplate goes on. still a fair bit to be done on the heel.