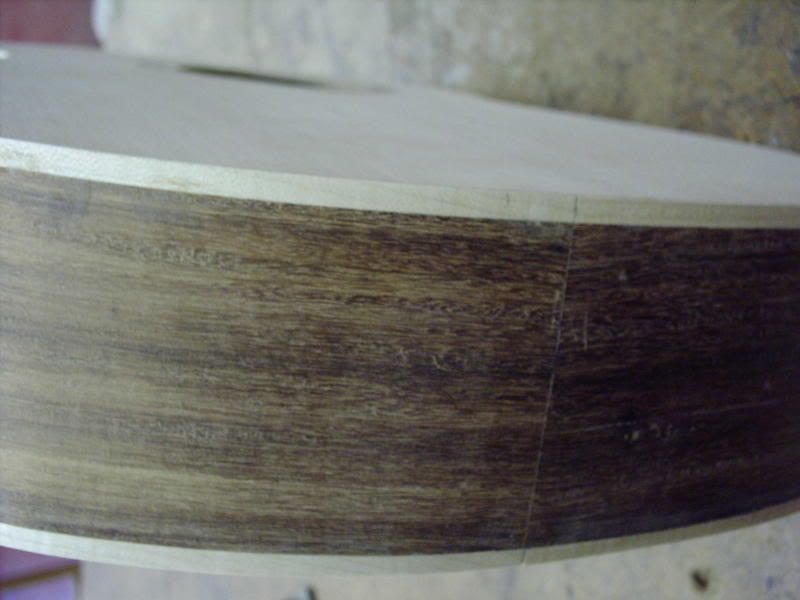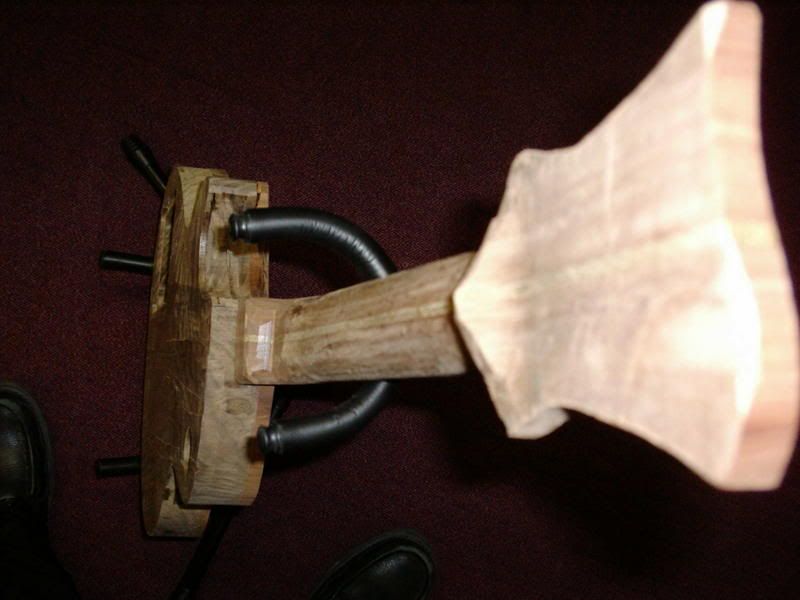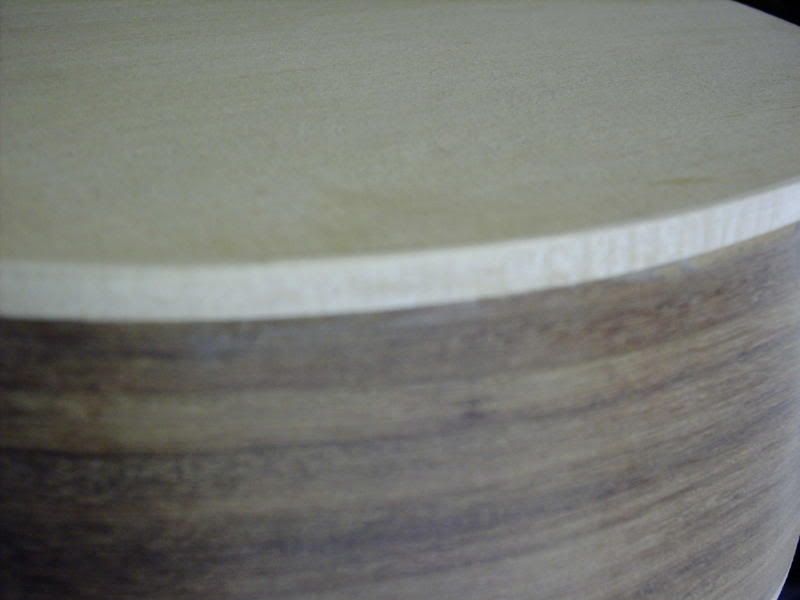 Loads of progress.

then Les Paul now has the neck shaped (well 3/4 shaped!!) and the mortice cut for it. still need to go in another 15mm or so, but it's on the way!!

The headstock shape is fine, but maybe a bit big?

I'll probably trim it when I stick on the faceplate.

the Granadillo guitar for Tricia has been well sanded, so when the fingerboard arrives I'll be able to get on with it.

the Zouk, now has a under saddle pickup and a preamp on the top bout, just the TRC to go.

And the evening class jumbo has the finish complete, a mylar pickguard stuck on and the bridge is glued on. Strings tomorrow!!!!!!!!