so, ever seen a fanned fret archtop?
me neither!!
sounds like as good a reason as any to have a go!!
fret slots cut
binding onto neck...
test fitting of neck onto body.....
frets on neck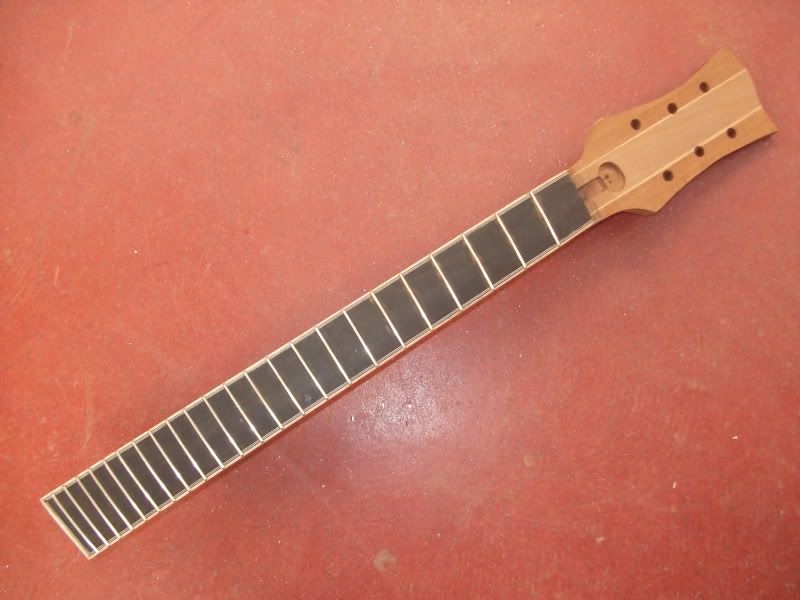 first coats of finish on top
the PLAN is to try a old Gibson style black & yellow sunburst. I'll wet sand the clear coat smooth, then all the yellow burst, clear coat, sand smooth again then balck and then seal it with a few more coats of clear.
if it all goes pear shaped then I'll just go all black!!
once the top is done, I'll glue in the neck and tidy up the neck join before finishing the neck neck, back and sides.