Always fancied an archtop, ever since the George Michael Faith video......
anyway,
no money to be spent as it's for me.... so back and sides cheapest mahogany I can find in the stash, top will be bracing wood, neck to be mahogany scraps. neck and tailpiece from ebony I have laying around.
I want a double cutaway with F holes though......
I HAVE read Benedetto's book on archtops so I'm not TOTALLY in the dark, but I'm not following his plans, just his layout.....
all righty....
body mould, I had already, the back will be two cheap "bending practice" sides joined to make a 4 piece back...
the top is a bunch of bracing billets glued up...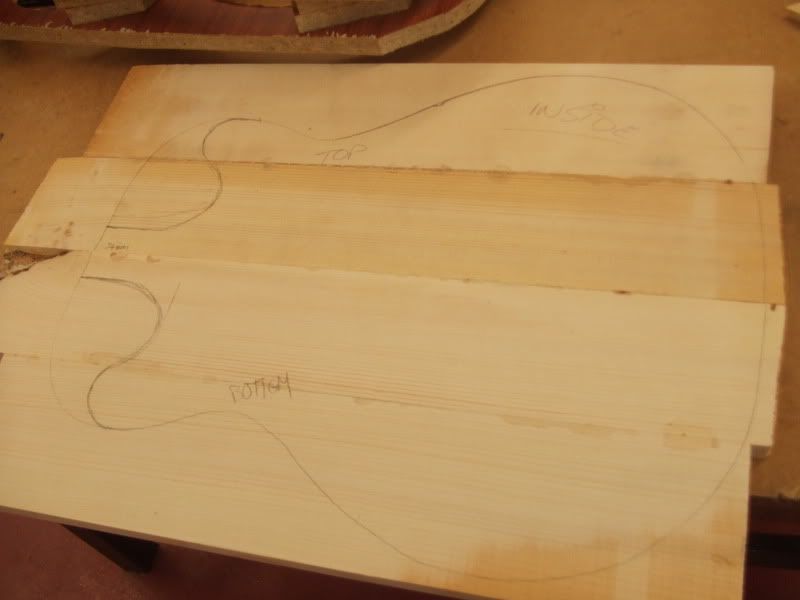 a double cutaway'sa symetry is likely to be a problem, so I'm bending a single side and then splitting it into two symetrical sides.... smart huh?