no soundhole on the front, so the top edge is vented to allow airflow for the top movement
sides are made from blocks of mahogany.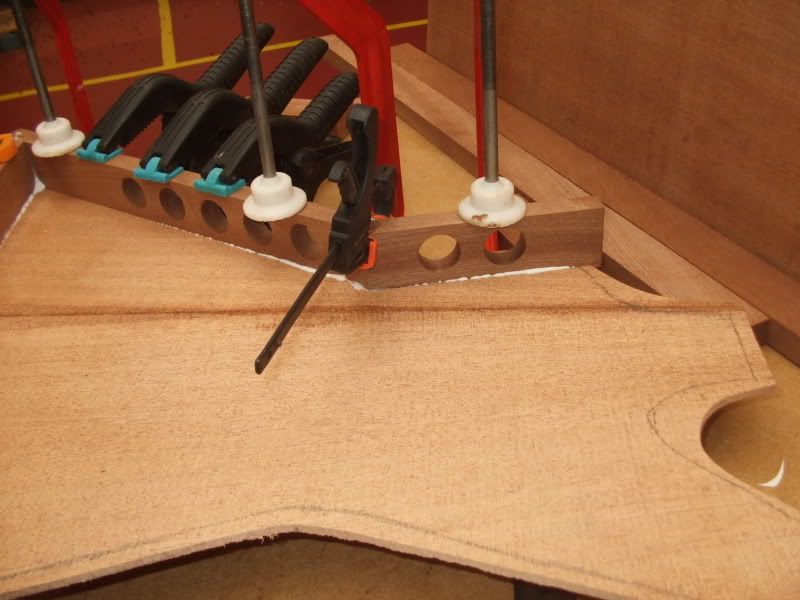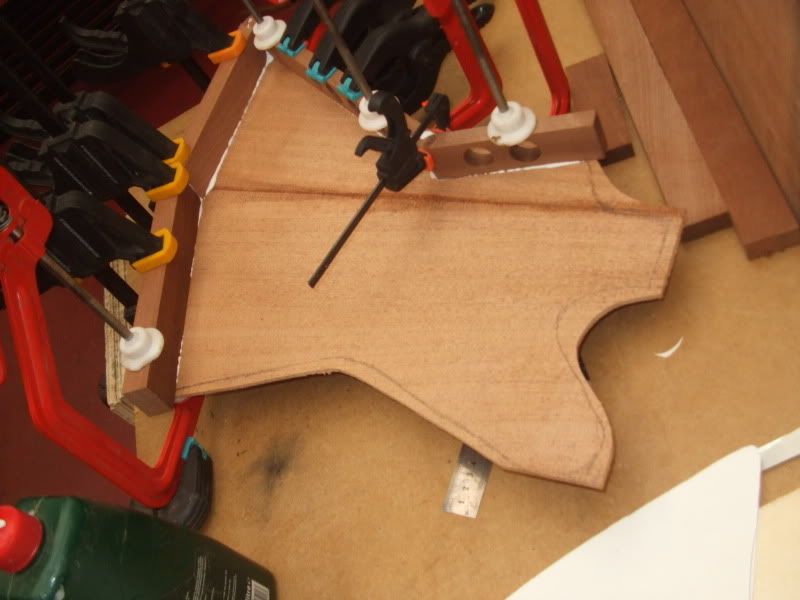 the neck block is the whole front edge of the instrument. this used to be the leg of a pew in my church.......
the front edge is trimmed and a back brace added for support.
the top is the strangest shape I've ever had to work out a bracing pattern for, but here goes!!